"Primum non nocere" is Latin for "first, do no harm". Although not overtly found in the text of the original Hippocratic Oath, the message in that Latin phrase holds firm for students making the transition from medical apprenticeship to medical practice. Scholars have widely attributed the oath to Hippocrates, the father of western medicine. As their rite of passage, young doctors graduating from medical schools the world over take some modern version or another of the oath, several in their own languages. Medical schools in Pakistan follow suit in terms of the oath being taken by students prior to practicing as independent doctors, with valid medical licenses ...
Read Full Post
I love what I do for a living. I love flaunting it and I proudly call it a part of my identity. Imagine if a part of your identity was a derogatory term used to cuss, insult or degrade someone? Imagine if the words "you look like a banker/teacher/accountant/marketer" generated feelings of disgust and repulsion. Back in college, I remember casually exclaiming, "maasi wali haalat hori hai" (I look like a maid) on my way to an exam, since I hadn't changed my clothes nor brushed my hair. At the same time of my, rather crude, exclamation, one of the maids in the hostel ...
Read Full Post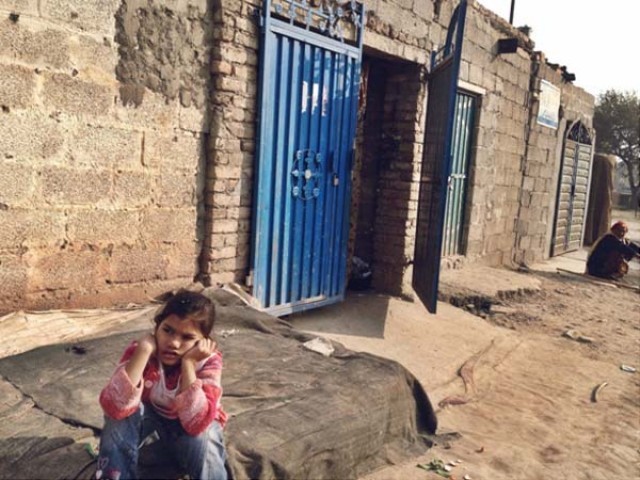 Three-year-old beady eyed Nazia frolics mischievously around the room, trying to coax a response from me. Her mother scolds her, ordering her to go play with her younger brother outside. I, for one, am glad that Nazia is a child as she is oblivious to the constant fear that looms over her family – a fear of being left homeless by the end of this year. Nazia and her family are one of the 80,000 unfortunate slum inhabitants, living in Maskeen Colony Islamabad, one of the thirty odd slums that have been notified by the Capital Development Authority (CDA) for evacuation on the pretext of being ...
Read Full Post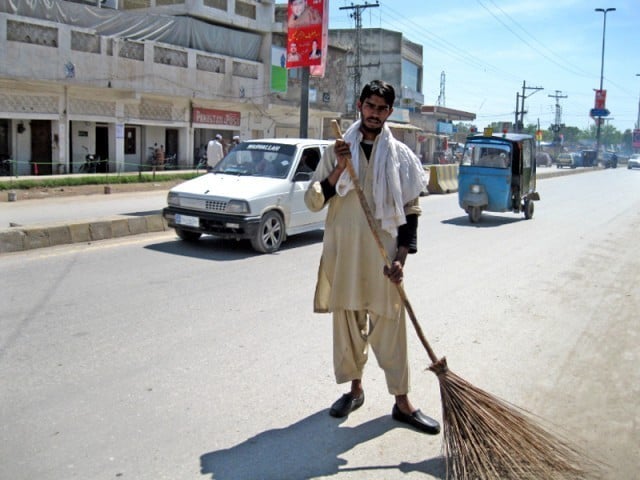 It was December 25, 2014 and I was heading out for work. As I approached the main gate, my eye caught sight of our building's notice board. The words scribbled on the board left me dumbfounded. It read: "Important Notice: On December 25 and December 26, on account of the Christian community's religious festival, Christmas, the sweepers will be off. Hence, on these two days, residents are requested to make sure garbage is not dumped on their balconies and special care is taken of their surroundings, with regards to cleanliness. Thank you." Photo: Ishrat Ansari Though born and bred ...
Read Full Post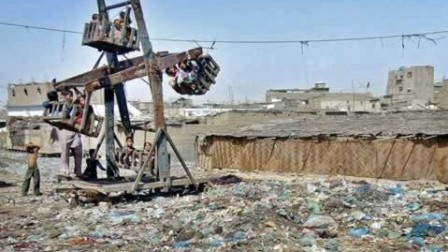 We recently asked our tenants to move out because they had made a mess of our property. We initially got complaints from the neighbours, who were so sick and tired of the tenants that they managed to contact us directly. Upon inspection it turned out that the people to whom we had rented out our flat had never cleaned it properly. This resulted in several pests making their home around the property. Also, they always seemed to throw the garbage out on the street right outside the apartment building and never thought of disposing it off in a more hygienic ...
Read Full Post