When I sat down to talk to Khumariyaan, one of the most happening bands currently on the local music circuit, one thing was obvious: the quartet possessed energy that was four times higher than what you'd expect. Although they've been around for a while, since 2008 to be precise, it was their gig on Coke Studio and their Lux Style Award winning track, Ya Qurban that garnered quite a lot of attention. Khumariyaan, literally meaning 'people in a state of intoxication', started like most other bands — some friends from Peshawar were just hanging out, jamming and having fun. Aamer Shafiq, Farhan Bogra and Shiraz Khan ...
Read Full Post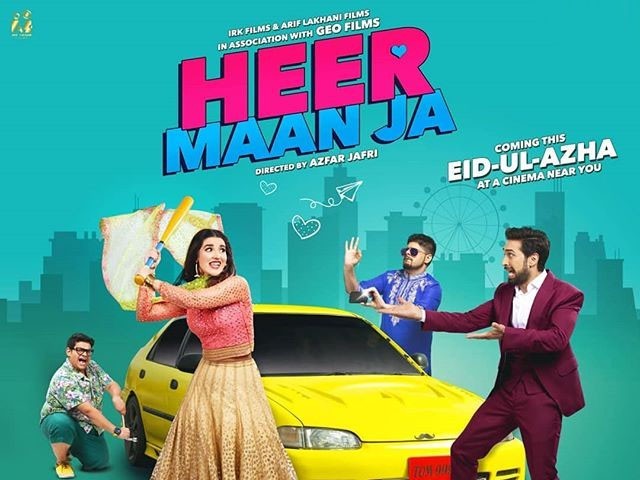 With three star-studded films released on Eidul Azha – Heer Maan Ja, Parey Hut Love and Superstar – the competition to succeed at the box office was fierce. In this race for ratings, Heer Maan Ja truly stood out for its unique narrative. IRK Films introduced us to the world of Heer (Hareem Farooq), a young soon-to-be-married woman on the run from her conservative family. However, along with its entertainment aspect, the movie propelled its viewers to reflect on its hidden message about honour killing as well. Including a socially important message, Heer Maan Ja fulfilled its duty of responsible filmmaking. All in all, the movie emerged as a winner ...
Read Full Post
After Ho Mann Jahan, Asim Raza and Sheheryar Munawar teamed up again to bring Parey Hut Love for their audience this Eidul Azha. Let's see what Asim, a maestro of the advertising world, had to offer in his film.  The movie's trailer received mixed responses for the way it showed different elements in it. Later, when the songs of the films released, such as Haye Dil Bechara, Ek Pal, Morey Saiyaan and Balma Bhagora, some were liked and some were thrashed straight away. Just like Ho Mann Jahaan, Parey Hut Love also narrates the story of the youth. In the former, it was about friendship and passion, while in the ...
Read Full Post
 When I reviewed Mahira Khan's last film, Verna, which according to me, had some next level blunders in terms of both content and performance, I was told,  "Whether you accept it or not, Mahira is a superstar of the Pakistani film industry; it doesn't matter if her films don't do very well at the box office, she's a crowd-puller." Today, when her film Superstar is all set to release and she's playing the titular character in the film, these lines resonate in my mind. Will Mahira be able to showcase that zing and spark which Ehteshamuddin's film Superstar requires? Will Bilal Ashraf be able ...
Read Full Post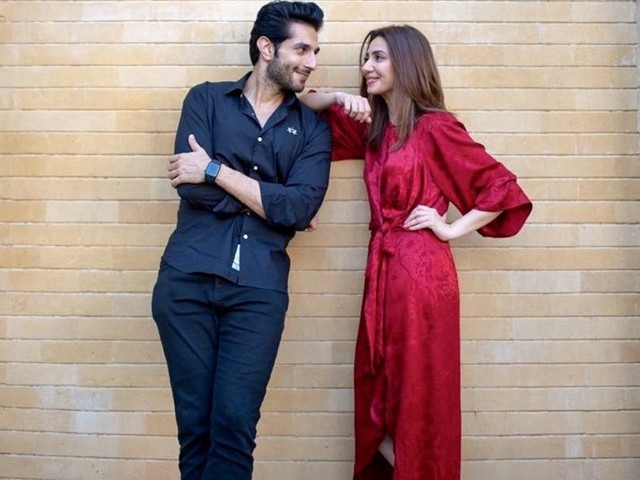 With Eid just round the corner, Pakistani films are all set to entertain you over the long weekend and earn big at the box office. Superstar is one such movie which people haven't been able to stop talking about.  I managed to catch the lead pair of the film for a quick chat, which included the queen of Pakistani cinema, Mahira Khan, and the six-pack hunk, Bilal Ashraf. They both shared some interesting facts about the film along with details of the hard work they invested in the entire process of completing this film, the concept of which started three to four years ...
Read Full Post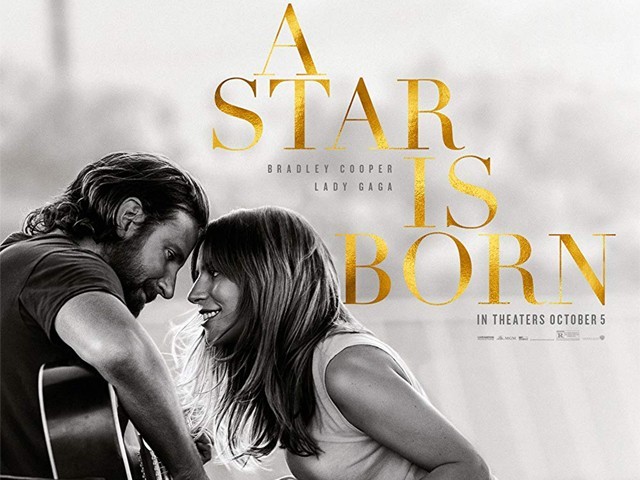 There are so many names engraved on the sidewalk of Hollywood Boulevard, stars that are widely recognised and acknowledged for their exceptional talents. However, the rise to stardom is the tricky part. Many work extremely hard to get to that point, for some it happens rather suddenly or quite unexpectedly. Hollywood's new release, A Star Is Born, narrates a similar heartwarming story of two musicians; a regular girl who rises to stardom and a celebrity in agony due to his diminishing stardom. Bradley Cooper's directorial masterpiece and Lady Gaga's eloquent performances have delivered a lovely story of compassion and solicitude. A Star Is Born ...
Read Full Post
Jutt and Bond was where most of us first saw Fawad Afzal Khan. He was a skinny, lanky, clean shaven guy with bangs. Soon after, we were surprised to see him as the lead singer of Entity Paradigm (EP), a Pakistani nu metal band, with his husky, soulful voice and that pained musician look. That was when we, the female population of Pakistan, said to one another, "Hey, this guy's not bad looking." But little did we know that he would soon be making waves and creating magic on TV and the big screen. By frequently featuring in commercials, a few songs and TV serials ...
Read Full Post
It has been exactly a month since the world lost the superstar, Rajesh Khanna. However, I feel that when an obituary becomes adulatory, it stops being honest. Does an obituary need to be a blind obeisance of the person who died no matter how big or small he or she is? Why take the human out of an obituary and make a person look like an infallible supernatural force? If you read the pieces written on the film star Rajesh Khanna after his death, most of them ignored his human frailties, his weaknesses, his failings and his tragic and lonely ...
Read Full Post
Superstars have a persona so larger than life that we seem to forget that they are but mortals and they too will depart from the world like every other human being. It is the end of an era. On Wednesday, Bollywood's original superstar Rajesh Khanna died at the age of 69 in his Mumbai residence after prolonged illness. As the world grieved his loss, the phrase "Bollywood's first superstar" became the buzzword for all the obituaries in local, Indian and foreign media. "I understand that he was a big, big star but how is he the first superstar?" asked a Bollywood aficionado friend of mine. "What about ...
Read Full Post