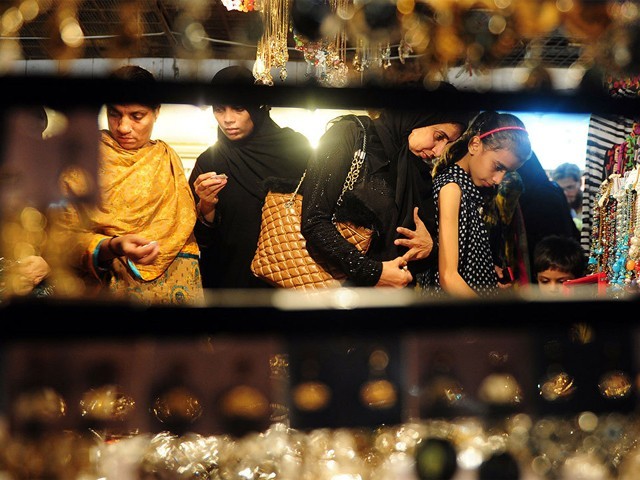 It was only early afternoon and the clear, dazzling sky, void of a single piece of cloud, was raining fire. There was still a week left of fasting before Eidul Fitr. Abdul wiped his hot face with his thick handkerchief as he walked back to the servant quarters at the far end of the palatial home, where he worked as a driver. He had unbuttoned his uniform shirt by the time he reached his quarters. "Assalam Alaikum," his wife emerged from the other room. "Walaikum Assalam," Abdul mumbled. "Please turn the fan on." Sajida looked at him sympathetically. "It is on full," she ...
Read Full Post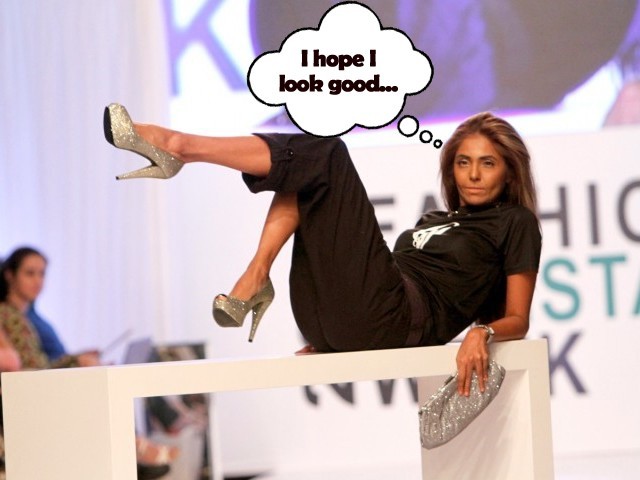 If you are a young struggling female journalist in Pakistan with big dreams of reporting stories that matter, you will probably spend a few years reporting all the stories that don't matter! Among all those literary masterpieces you pen will be an array of pieces on: Designers who have made it big Designers who have not made it big but have a great PR agency The 4363778 lawn launches Fashion "weeks" that are three-days long You will get to meet loads of glazed out designers and hear them talk about a lawn jora like it's the cure for cancer. You'll learn to thoosofy the words "sartorial", "quirky", "edgy" and "aesthetic" in every headline. For instance: "Designer (insert Bawani, Hashwani, ...
Read Full Post
The intrusion of reactionary Islam into the Pakistani way of life is not a recent trend, at least for large sections of the country's current youth. While not officially a theocracy like Iran, Pakistan is still an Islamic Republic and despite having a Federal Sharia Court, legal rulings are the responsibility of scholars who do not necessarily need to be clerics. In an environment such as that of modern day Pakistan, suffocating religious sentiments are quite common. When these religious sentiments are given the support of a legal framework, things take an even more suffocating turn. This is what has happened ...
Read Full Post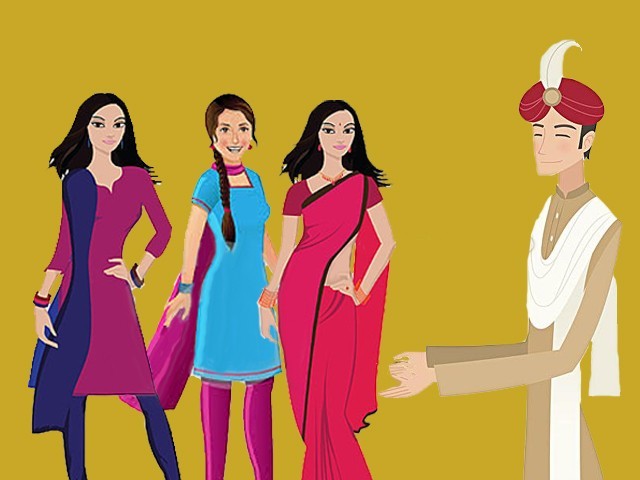 I am turning 26 next month. I see how aunties look at me at weddings and mehndis. Even for a guy, I seem on the tail end of the perfect shaadi age bracket. No longer am I the choicest meat at the supermarket; I fall somewhere between that and expired meat, which is then sold at cheaper prices. It seems ironic being compared to a piece of meat, the look in these aunties' eyes gives me a window into feeling how girls feel going to Aashiana or Liberty market to buy the latest lawn print. Mehndis are no different than shopping malls for ...
Read Full Post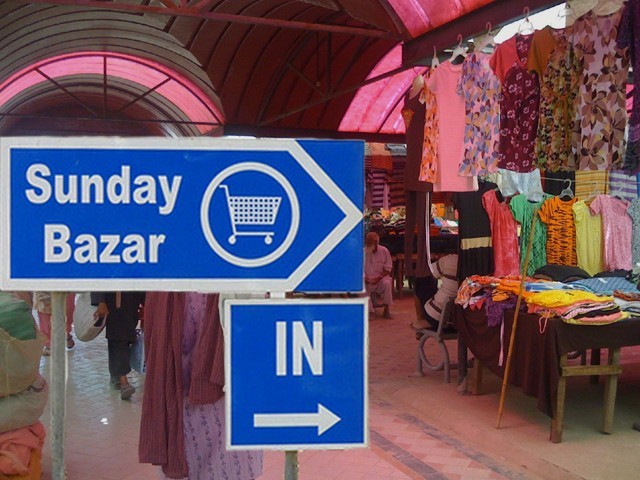 For those of you who are not from Karachi, Pakistan, and who do not know what Sunday Bazaar is, it is a huge open thrift market in the posh locality of Defence Phase 8. You will find anything and everything – bolts of luxurious fabrics, original oil paintings, fruits and vegetables, wicker baskets, leather jackets, second-hand books of all genres, used shoes and bags, disposed-off toys and electronics among many other things my brain refuses to do an inventory for. Essentially, it is a wholesale-cum-flea market which takes place on, you guessed it, Sundays only. And for those of ...
Read Full Post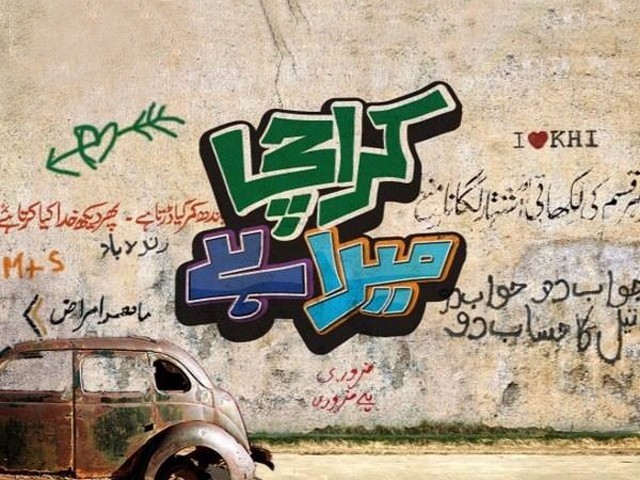 I started this year with a blast, quite literally, and to date, this city has taken more lives than you and I could have expected. Being an average student trying to live an average life, I have been told to reach home 'foran' (immediately) innumerable times and have seen my siblings dance over missing school or exams due to unforeseen circumstances. This city has become no less than a war zone and those who just thought 'yeh kya bakwas hai' (what is this crap) to themselves are seriously delusional. In these past few months, I saw a leader being arrested, witnessed an acquaintance get ...
Read Full Post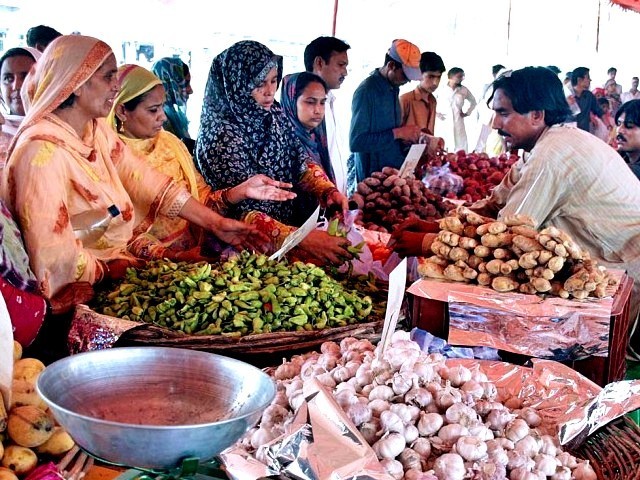 Inflation is one of the hot topics in Pakistan these days. There has been a drastic increase in the general level of prices in recent years. As per the press release of the Pakistan Bureau of Statistics (PBS), the Consumer Price Index (CPI) as of November 2013 stood at 191.21 index points compared to 172.42 index points in the corresponding month last year. It is pertinent to note that the CPI has increased from record lows of 62.82 index points in July 2001 to skyrocketing 191.21 index points within 13 years. According to the PBS, the category that has the highest weight in the CPI ...
Read Full Post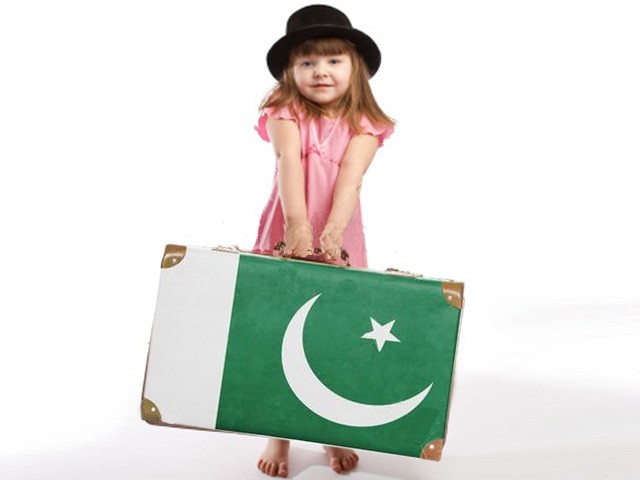 Every time I leave home, I have the urge to pack everything within sight. Accessories I will never use, dozens of Pakistan flags I will forget to put up, books I won't get time to read, stray tokens of days spent at home so that I may relive them at will. However, this odd impulse isn't nearly as exasperating as the reality that I can't actually pack the things that matter the most, because they are intangible. My sister's voice or the spark in her chatter; my mother's worried frown when she thinks I'm overworked; long, honest conversations with old friends; the innate comfort ...
Read Full Post
I remember the first time went to a mall; it was way back in 1977. The place was called Brent Mall. Hindsight tells me it was not too big and probably inconsequential, but it looked huge and I hated it. It was a sanitised place of shopping, crowd dressed every which way to impress, straight lines, homogeneous construction, and uniformity of thought. No culture or creativity. Today, commencing from USA, expanding to Europe, Middle East and now Asia, the mall is the 'in' place. It's a destination, where you can spend the day. shop, eat, snack, have coffee, watch a movie ...
Read Full Post
In September last year, I took up the challenge of making a list of 65 reasons why I love Pakistan—the poor, broken country I and everyone else I know takes for granted. The idea was simple, but its execution, not so much. Which is why it's taken me all these months to come up with the third set in the series. With 26 reasons down, I now plan to complete the list in a number of quick and regular posts by August 14, 2012—Pakistan's 65th Birthday. So, here goes, again. 16. Thanda Pakola Inspiringly green with a distinctively refreshing taste and smell, this ...
Read Full Post