Rarely does Africa make American headlines. Briefly we may hear about Boko Haram, or read about pirates off the coast of Somalia. Occasionally, a rich American game hunter murders an animal in Africa which, while heart-breaking, triggered more outrage than the unremitting plight of human beings across the region. Sometimes we learn of military losses in Mali, never asking why American soldiers are deployed there to begin with. Beyond that, Africa is perceived much like it was during the time of Joseph Conrad – a "heart of darkness". This disinterest persists even during the current upheaval in Sudan, where ordinary citizens have ...
Read Full Post
The media went on overdrive when Donald Trump, immediately after inauguration, followed through on his promise for a "total and complete shutdown of Muslims". The New York Times reported:  "The president's order… suspended entry of all refugees to the United States for 120 days, barred Syrian refugees indefinitely and blocked entry into the United States for 90 days for citizens of seven predominantly Muslim countries: Iran, Iraq, Libya, Somalia, Sudan, Syria and Yemen." When The Express Tribune asked if I wanted to write a blog on the Muslim ban, I started taking notes, and by the time I finished a draft, ...
Read Full Post
Donald Trump comes off as an obnoxious racist who is not only capable of mocking a disabled journalist, but talks about banning Muslims from the US and introducing Nazi style ID cards to track Muslims. But he is not solely to blame for this. Trump is a product of a society that has been subjected to virulent anti-Muslim propaganda for over a decade. This has been witnessed through news reports, Hollywood movies and dramas – backed up by right wing think tanks and politicians. Various Wall Street bankers have looted the country to the extent that over 45 million Americans are living on food stamps ...
Read Full Post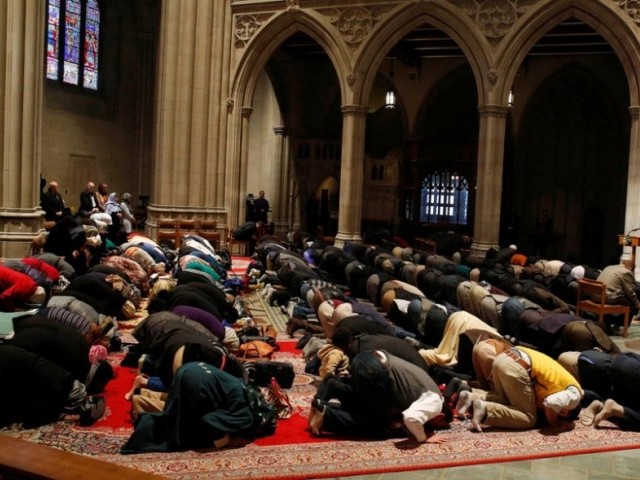 On November 14, 2014, Muslims prayed at the National Cathedral in Washington DC. South Africa's US Ambassador, Ebrahim Rasool, gave a sermon and declared that, "never again must there be intolerance towards Christians or any other faith," and media observers heralded this breakthrough in interfaith relations, though not all cheered. The prayers were interrupted by a heckler screaming that America was "founded on Christian principles". Reverend Franklin Graham described the event as "sad". Dr Sebastian Gorka at Breitbart.com accused the Muslim Brotherhood of taking over the cathedral, inexplicably bringing in the Armenian genocide during the Ottoman Empire; all this in the ...
Read Full Post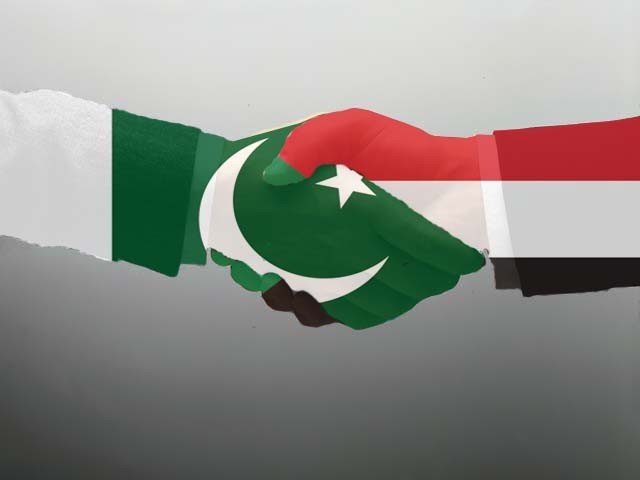 This blog is not just based on my interest and respect for Pakistan. It is a personal thank you from a Sudanese person living in the United Arab Emirates for all the things Pakistan has done for my nation. The two countries share a very strong, special bond that I wish would strengthen further over the years to come. For 13 years I have lived in the UAE; a home to over 130 different nationalities, working and living together striving for a better life for themselves and their families back home. South Asians constitute 42 per cent of the population. Of them, ...
Read Full Post