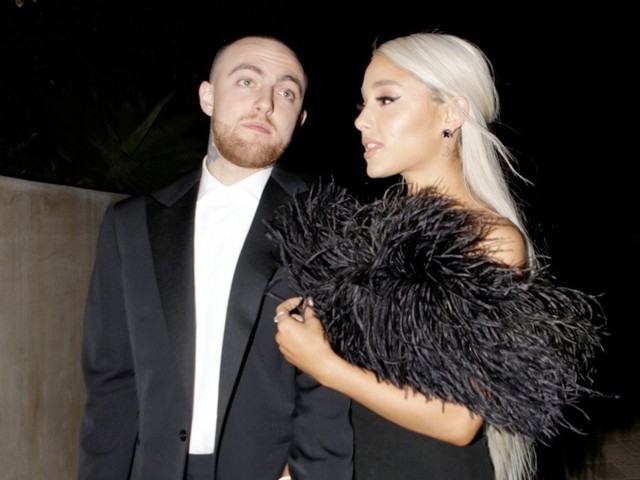 I was on my way to work last week when I came across #MacMiller trending on Twitter. Confused regarding what that could be about, I scrolled through my Instagram and found numerous tributes to the 26-year-old rapper, only to confirm what I had already expected. Mac Miller's death, caused due to an apparent overdose, came as a shock to many. Working as an entertainment journalist, the aforementioned incident ultimately became my priority for the morning. As I added testimonies and tributes from famous artists and celebrities in Hollywood, there was one that I, along with the rest of the ...
Read Full Post
Addiction is a person's psychological difficulty in the consumption of food, pornography and drugs or substances, among many other things. There are multiple theories to explain why people get addicted and the most plausible one is that addictive behaviours are a combination of heredity and the environment. That's the reason that many people never get addicted or dependent on drugs and substances despite trying all kinds of stuff multiple times, while others get hooked to these merely in the first few interactions. Being a therapist, I have seen people and families facing all kinds of stigma for having any psychological ...
Read Full Post
During the series against World XI last year, I wrote on Ahmad Shahzad. Roughly nine months have passed and here I am writing about the same person again. He was playing selfishly back then and now he is allegedly playing with substance abuse.  The Pakistan Cricket Board (PCB) has not officially stated the name of the cricketer involved in the doping test, however, they have confirmed that there was someone who tested positive. Reports have been surfacing that this "mystery man" is Shahzad. To be honest, it would not be a surprise if this turns out to be true. Not much ...
Read Full Post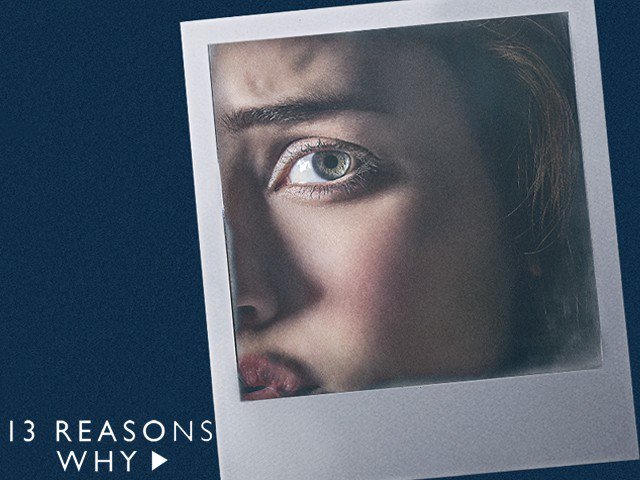 The original Netflix series 13 Reasons Why released in March 2017 and took the world by storm. The show started an international dialogue about bullying, sexual assault, substance abuse and suicide. Although there was plenty of criticism that the show was glamourising suicide, the factors leading and contributing towards the suicide committed by the female protagonist, Hannah Baker (played by Katherine Langford), seemed to have been overlooked by critics. Photo: Netflix (Note: The following blog contains spoilers) In season one, Hannah, a high school student, commits suicide, but leaves behind 13 recorded tapes to explain her actions. Hannah left ...
Read Full Post
Remember how Tony Montana cursed and swore his way into our collective hearts back in the day. I distinctly recall how being an impressionable young teen, watching Scarface (1983) was a life altering experience. Al Pacino playing a cool-ass Cuban gangster had such a profane… ooops!.. profound effect on my susceptible neurons, that I even contemplated becoming a full-time goon (just don't tell my dad). Anyways, since the aforementioned idea was just a little far-fetched, I settled for the next cool thing by becoming a lean mean cuss machine! (Being a proud Punjabi certainly had a sway). And ever since that ...
Read Full Post
The devastating impact of a traumatic life experiences such as a terrorist attack cannot be denied. The risk of developing psychological after-affects including depression, post-traumatic stress disorder (PTSD) and complicated grief in such instances is also well documented. Children and adults alike may experience flashbacks, nightmares, inability to concentrate, frequent crying and outbursts, difficulties with sleep and appetite, relationship problems, suicidal thoughts and attempts, drug abuse, and other high risk behaviours. In a society that has raised it boys and young men to be brave and heroic and socialises to believe that any expression of sadness, hurt and fear would ...
Read Full Post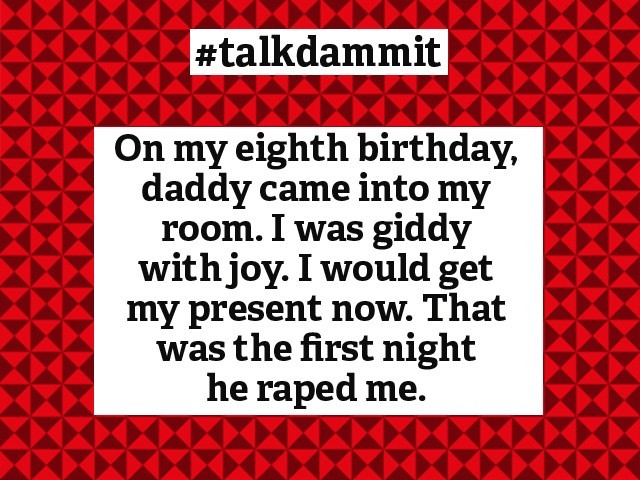 Shut up… shut up… shut up… just shut the f*** up… That's how it starts for many sex abuse survivors in Pakistan when they finally draw the strength to reach out from the void and tell their story. "Chup hojao. Shhh. Bas ab tum nay mujhay bataya hay magar aur kis hee ko nahi batana." (Just keep quiet. You've told me, now don't tell anyone else.) If this fails, the angle of attack changes on the survivor. "Apni izzat ka socho. Tum say kon shaadi karey ga?"  (Think of your reputation. Who will marry you?) Sometimes, especially when the perpetrator is a close family member, ...
Read Full Post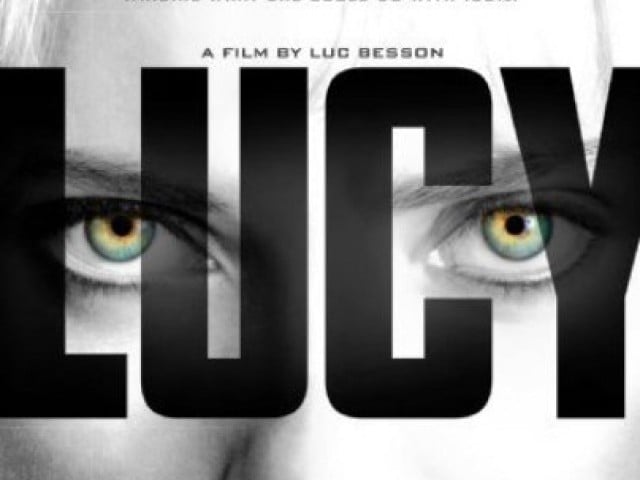 French writer cum director Luc Besson, whose work includes The Fifth Element, The Lady, The Professional, La Femme Nikita and Taken, is back to captivate the moviegoers with a high-concept hypothetical thriller – Lucy. It is a compelling hybrid, graced by volatility and lots of violence, intermingled by surreal bedlam that will challenge you intellectually. The creative inspiration of Lucy is based on a philosophical point of view that humans use merely 10 percent of their brain capacity, and if someone unlocks the rest of this cerebral capability, they will ultimately develop superpowers. Lucy is a story of an American woman, Lucy, played by Scarlett Johansson, studying in Taiwan, who is forced to ...
Read Full Post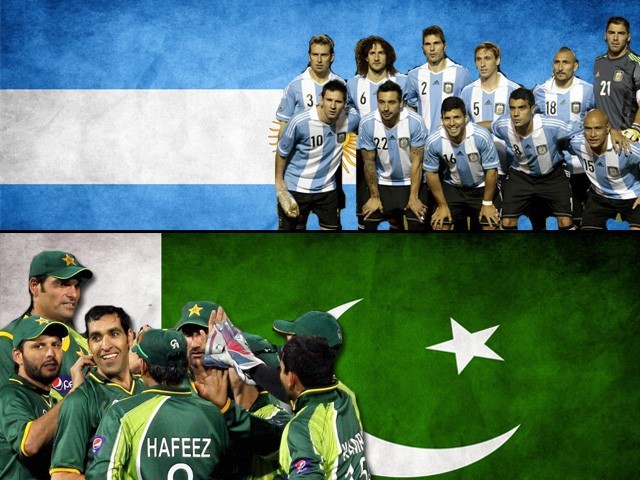 I was barely six-years-old when Diego Maradona's individual brilliance almost singlehandedly won the World Cup for Argentina in Mexico. For a boy watching the event with his sports crazy family, the event was electric, with the iconic images of Maradona dancing through the opposition, and eventually lifting the trophy, forever imprinted in my brain. Equally iconic were the images of Maradona crying four years later, after his side was cruelly penalised by the referee in the final against West Germany. Even later, when Maradona shed tears after struggling with substance abuse, I shared his pain, and supported my hero, ignoring the fact that he ...
Read Full Post
Dragging himself through the doors, Ammar threw his bag against the wall and slumped his aching body face first onto his bed. As he heard the whirring of the fan above him, accompanied by a creaking noise every now and then, he began pondering upon the path of uncertainty his life was taking. His thoughts started drifting to three years ago – his cleaved discipline throughout high school, getting straight As, while adhering a bare minimum social life; taking part in committees, becoming the school prefect and then earning a scholarship to a prestigious college. He was what every mother nagged ...
Read Full Post