At Boston College (BC), a Jesuit Catholic university where 70% of students identify as Catholic, Fatmah Berikaa says she is the only student who lives on campus and wears a hijab. Berikaa, an Egyptian-American who grew up in Massachusetts, says she chose BC for its academic programs, its friendly campus and its financial aid. She lives in a dorm on the Upper Campus with other freshmen. Berikaa hopes to teach and is studying secondary education and English, with a focus in English as a second language, and minoring in Arabic. Berikaa talked to The Huffington Post about her experiences on campus –  what she worried ...
Read Full Post
They walked quietly together, letting the traffic build conversation for them. The streetlights flooded the roads but they still found it difficult to see. The cars zoomed past them without a care in the world. The tall apartments in the surroundings made them feel miniature, like two toys in a room filled with giant furniture. Beneath these towering buildings were shops lined up together, from wall to wall. People went in and came out from these shops like ants. Life unfolded around these two, as they walked silently on the side of the road. Their uniforms faded and their ties loose; ...
Read Full Post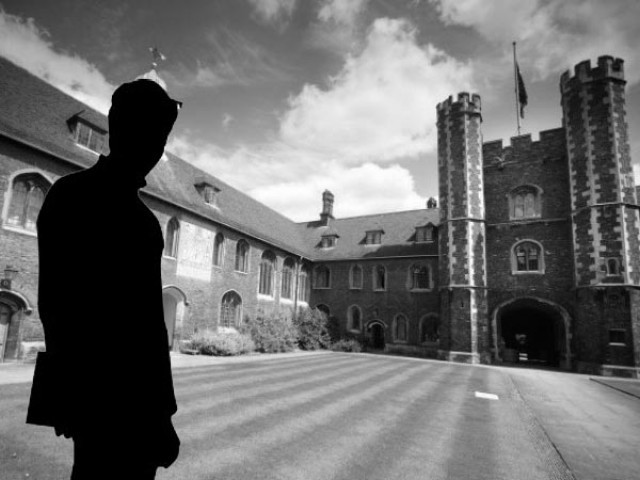 "Congratulations! Not only on starting your life at one of the best universities in the world, but on proving that you are the cream of the crop." After a brief standing ovation, the opening ceremony ended. We came walking out of the auditorium as if we didn't need to wait for the future; we had already become the leaders we came here to be. The opening ceremony was followed by a hi-tea session with snacks where the students discussed how they were going to "utilise" their time now that they had acquired admission into such a prestigious university. The bittersweet day ended ...
Read Full Post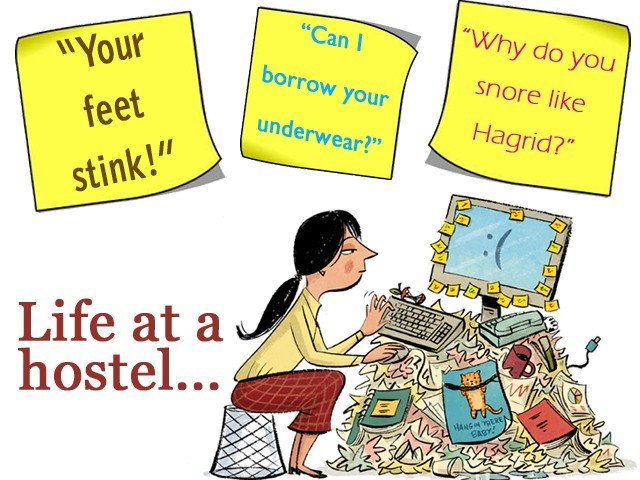 Can't find clean clothes? Forced to wear two different socks? Your bed hasn't been made in a month and your room looks like a laundromat? There are orange peels all over your study table with the seeds scattered everywhere in the room. There's no one to scold you about how untidy your room is and you live a happy-go-lucky life with no worries about the next day, hour or moment. When all these things happen to you simultaneously, you know you live in a hostel. I mean, honestly speaking, what else can you expect from a bunch of young adults living together in ...
Read Full Post
Yesterday afternoon I sat and watched with horror the events on TV, sans mobile phone and only some connectivity via email. Needless to say, it was frustrating, as the main focus of the anarchy was the area around my place of work. How could humans descend to this level in a metropolis where commerce and 20 million lives function together in a place they call home? Is this what humans do to their lives, friends, neighbours, communities and fellow citizens? Having spent two thirds of my life in this city, I know in my heart that I belong here. But this is not ...
Read Full Post
What makes a bunch of kids pack up a lifetime (albeit a short one) worth of belongings into a suitcase, say their goodbyes to family and take last-minute pictures with friends, and then quite suddenly, leave? When did going to college become so dramatic? It begins, as it ends, in drama. Last Monday's A' Level results involved the usual pre-result splitting up of students into the overly religious (no goat left un-sacrificed), the annoyingly hyper-worried (I've failed, I'm doomed, I am a blot on my parent's izzat), and the blasé (wake me up when it's over). But there was also an ...
Read Full Post