Dates are a popular staple food in the diet of the Arabian Peninsula. They are a symbol of Arabic hospitality. They are often served as a quick 'pick-me-up' snack and are particularly consumed when breaking fast during the holy month of Ramazan among Muslim communities around the world. On account of their unique attributes, dates represent a unique bond between Muslim communities. I relate to them both culturally and religiously, and find them to be a mystical sweet snack. Living in America, I find nutritious dates in abundance at the grocery store. They are widely consumed as a snack, in salads, ...
Read Full Post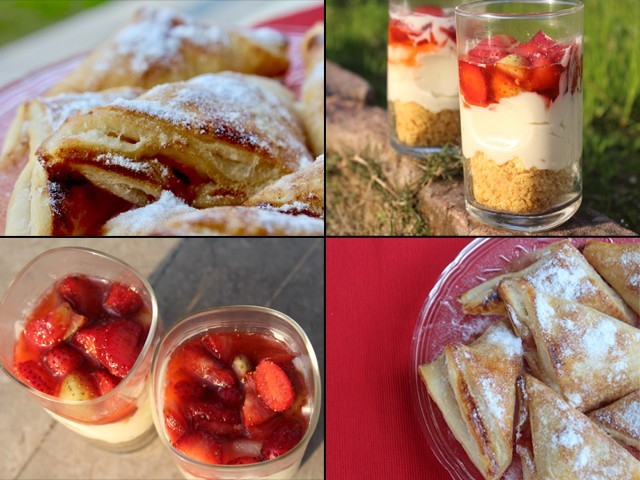 Tomorrow is February 14th. Love is in the air once again, and so is the product placement. My cell phone has been buzzing constantly with Valentine's Day offers, be it on clothes, food or even from Careem! I remember during my school days (I didn't have a uniform during A Levels) there were certain colours we all avoided wearing on V-Day. Red, obviously, the other being black. The former because Pakistan prefers celebrating Sister's Day on Valentine's Day, and the latter because for many teens back in the day, black was associated with heartbreak. That changed in the following years, with every ...
Read Full Post
If there is one thing in this world that can make me forgive and forget everything and start from scratch, it is lemon tarts. If anyone ever wants me to erase the memory board and wipe the slate clean, all they have to do is present me with these beauties! I love lemon tarts so much I believe they should have their own emoji! The tangy flavour of sourness, playing around with just the right amount of sweetness, can change anyone's mood around. One of my favourite childhood memories would be my mom driving me home from school, stopping at the local ...
Read Full Post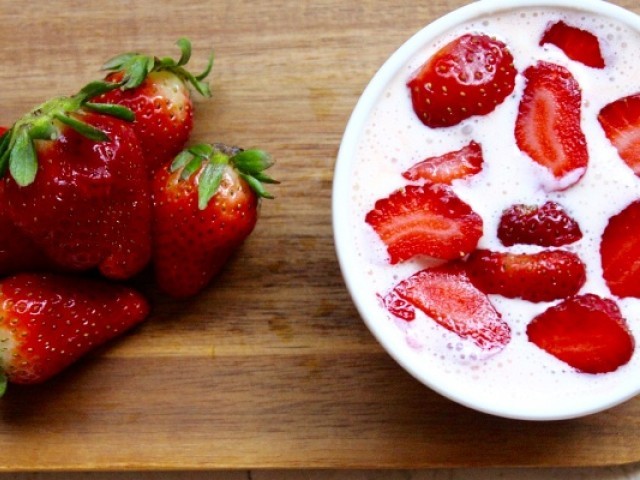 I shall start off by highlighting the importance of the strawberry emoticon in my life. For me, hearts are over-rated. So if I have ever used a strawberry on someone – even once – it must mean they have some special significance in my life. I know it's cheesy, but I'm possessive when it comes to using this particular emoticon.   Now when rairi wala (fruit cart) stands are laden with bright red fruit, you know the season for the king of berries has arrived! Strawberries are by far my favourite fruit. I could eat them all day long and there are so so so (I cannot put enough emphasis ...
Read Full Post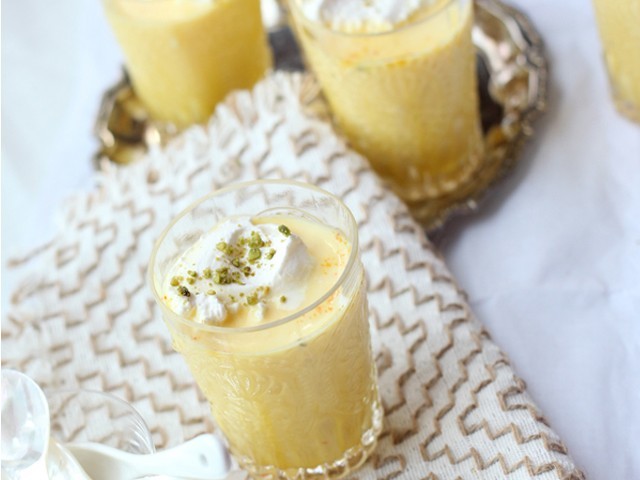 In my ancestral home in Lahore, on Eidul Fitr, our table is adorned with Bohemian crystal bowls filled with fruit or chickpea chaat and mithai in kitsch colours, laid out on silver platters. But as in many homes across Pakistan, it is the vermicelli pudding, the seviyan, which is the pièce de résistance on the table. This Eid, why not add other items to your menu for the feast? Present your guests with a saffron-imbued cold drink – Shahi Zafran ka sherbet – upon their arrival. The dollop of fresh cream on top with pistachio dust is a lovely way to do something a little ...
Read Full Post
If you were like me, you would have noticed the hues of red being painted around town in order to commemorate Valentine's Day. From flowers to painted boards to stuffed teddy bears to inflated hearts – this day, a celebration of love, has become quite an occasion in our part of the world. Preparing meals, candle light dinners and the entire hoo blah shah surrounding this date are beyond me. Starry eyes, loudly thumping hearts, love-struck teens, long-stemmed roses, music in the air, helium-packed balloons, gift hampers, baskets of chocolates and teddy bears – all this is definitely a scene out of a romantic movie. ...
Read Full Post
The blazing heat of the June sun is slowly giving way to the sweltering, scorching July summer wave, as always. However, this year, July is host to the holy month of Ramazan as well. Along with the piety and prayers, Ramazan heralds the beginning of sumptuous iftars and sleepy sehris. But this time, there will be an added twist. With the power supply playing its agonising game of hide and seek, looming visions of extremely thirsty summer afternoons coming ahead have taken over our minds. Reprieve from this can come only in the form of cooling, sweat-beating summer drinks that are easy to prepare but ...
Read Full Post