Last week in Lahore, when temperatures were touching 45 degrees Celsius, everywhere I went the conversation revolved around not load-shedding but high electricity bills – rich and poor were reeling from their June electricity bills. The recent agreement with the International Monetary Fund (IMF) has resulted in subsidies being removed from electricity and gas, and citizens are now left to cope with huge bills. "The only option is to go solar – we have our elderly mother in the house who needs her air conditioner (AC) running 24/7 all summer long, plus our room and my brother's room and guestroom. We ...
Read Full Post
The Pakistani rupee plunged against the US dollar yet again last week, this time by almost Rs10. The sudden fall of the rupee, which traded for around Rs140 against the dollar, gave birth to speculation and as a result also led to the stock exchange witnessing a sharp decline in index points. On Monday, the Karachi Stock Exchange saw another bloodbath as it lost 1,355 points. The premier's statement regarding the possibility of early elections and the forecast by the State Bank of Pakistan that 2019 will slow economic growth from the projected 5% to 4% played a crucial ...
Read Full Post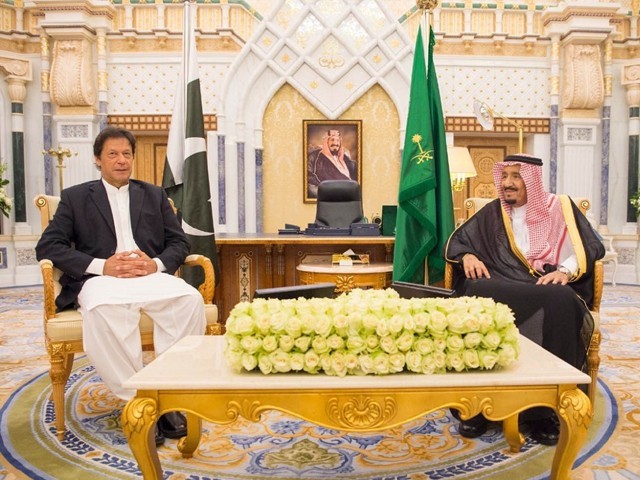 The saying 'beggars can't be choosers' is quite clichéd, and yet it teaches a lesson from an individual level to that of societies and nations. To states, it is a reminder that while there may not be a choice when it comes to taking foreign aid, it inevitably compromises their sovereignty. Pakistan has remained trapped in the vicious cycle of taking short-term loans from international bodies for decades. Throughout his electoral campaign and even after assuming power, Imran Khan constantly maintained that the biggest hindrance towards Pakistan's development is debt servicing and taking external loans. In his first speech ...
Read Full Post
Blunt and evasive are two adjectives that best describe Foreign Minister Khawaja Asif's recent conversation with the Asia Society. It was held in union with the 72nd United Nations General Assembly (UNGA). Asif, a vocal critic of Donald Trump's version of American foreign policy, admitted that Trump's position on the Afghanistan-Pakistan (AfPak) region was an "utter disappointment". However, I personally felt that his elusive response to the question regarding Pakistani-Americans was an utter disappointment. The interviewer, a world-renowned journalist and author, Steve Coll, mentioned the increasingly polarising nature of the American society, which the foreign minister sharply labelled as a bad sign for the future. Coll also referred to the ...
Read Full Post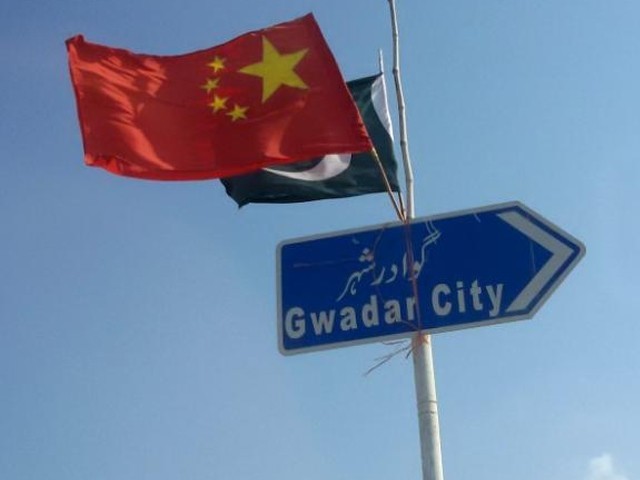 If the China Pakistan Economic Corridor (CPEC) wasn't already an enigma, the recent debates regarding its pros and cons have muddled this into an even bigger mess. On one hand, there are the knockers who didn't shy away from labelling it as the future East India Company (EIC), and on the other, we have the blind patriots – the ones that hold CPEC at the highest level of sanctity, that merely questioning the transparency regarding CPEC's projects amounts to treason for them. Undoubtedly, these directionless debates have a lot to do with the suspicion and political sensitivity created by the government around the CPEC framework. However, to me, ...
Read Full Post
The political stunts of Mr Ishaq Dar, Federal Minster for Finance, can be attributed primarily towards the unrest in the country and average conclusion that the debt from International Monetary Fund (IMF) actually translates into submission to US desires. The extracts from the interview are given below, "Pakistan will soon stop looking towards IMF for assistance. The last session with IMF is underway right now." He went on to say that by 2050 Pakistan will become the 18th biggest economic nation across the world. It is imperative to note in the world of finance which is governed by cash flow management or balance ...
Read Full Post
"Would you like to pay by card or cash?" I choose cash. So does the majority of Pakistan's population. Despite carrying a credit card and two debit cards in my wallet, I still prefer to use cash for all my transactions. I have my reasons for doing so; however, I also feel my ideology regarding plastic money is a depiction of the general consumer mindset. Here is why: 1. I feel more secure with cash in hand. It gives me greater control over my spending and allows me to exercise frugality where needed. With a debit card, I have the ability to 'swipe' away my ...
Read Full Post
He earns Rs2 crore a month? A one off compensation worth Rs100 million. That is quite an unbelievable sum. And in case you're wondering, this is not Wells Fargo or JP Morgan, neither is it an emerging market; he is the outgoing CEO of United Bank Limited (UBL) in our poverty stricken nation, Pakistan. A lot of eyebrows must have risen while skimming through the recent news published on the highest paid CEOs in Pakistan. While the big boys rejoice and share a laugh or two on their take-home salary increase, a vast majority remains astonished at the startling distribution of wealth. Let's look at the purpose ...
Read Full Post
It was about four am when my colleagues and I touched down at Allama Iqbal International Airport, Lahore. Worn out and dazed from close to 24 hours on the road, we were overwhelmed by the sheer number of locals, a tiny fraction of Pakistan's 182 million-strong population, at the airport. I experienced my first Pakistani "entrepreneur" while walking out of the restroom. An old man guarding the entrance offered me a wad of tissues to dry my hands, and then rubbed his thumb and index fingers together after I accepted it – the international sign for "show me the money." I ...
Read Full Post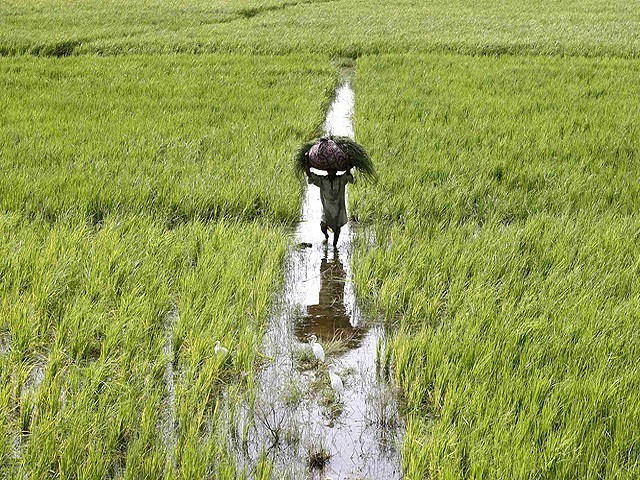 The projection of economic growth as something evil, that benefits only the rich, is wrong. Even so, equally erroneous is taking the GDP number for a sacrosanct symbol of sure-fire prosperity for all. Praise is due to the government's economic team for various improvements in the macro-economy: five per cent growth in first quarter (Q1), about 10 per cent appreciation in the rupee within three months, and excellent performance of the stock market – all reflect recovery. Yet, how these gains are shared with the neediest of the needy remains to be seen – and only this should be taken as being an encompassing yardstick of success. Historically, Pakistan's ...
Read Full Post