There is an abundance of science fiction shows on television today. Every TV channel has its horse running in the race to attract the geek fandom and create a following like no other TV show. Over the years, there have been some iconic sci-fi shows that have left a lasting impact on the viewers, and continue to live despite finishing their respective TV runs decades ago. Shows like Star Trek, Firefly and Battlestar Galactica will undoubtedly continue to be watched by generations to come. For how many sci-fi shows that have aired in the past decade could we pass the ...
Read Full Post
It seems like the year 2016 just started a while back, but here we are, just a few days shy from welcoming 2017. A lot happened last year which took us by surprise and shocked us. But even amidst such unpredictability, we were not prepared to see some of the deaths that came our way. Some were lost to old age, some to disease and some to murder. But regardless, they were all taken too soon. Here are some of those names, in no particular order. Peter Vaughan Photo: IMDb Even though he had a career spanning 75 years, ...
Read Full Post
HBO's The Night Of  proved to be the most important summer show on television. The very transformation of the co-lead Riz Ahmed's Nasir Khan as a clean-cut kid turned drug mule is a perfect example of why everything needs a little push. Oh, and also when two of Hollywood's most likable ladies, Jessica Chastain and Elizabeth Banks, are raving about something on TV, we should take notice. This is where the whole 'wrong guy at the wrong time in the wrong place' worked so well in the show. Imagine the chaos we've seen in 2016 in Pakistan. After some terror attacks and the murders of Amjad Sabri, Qandeel Baloch amongst others, one would ...
Read Full Post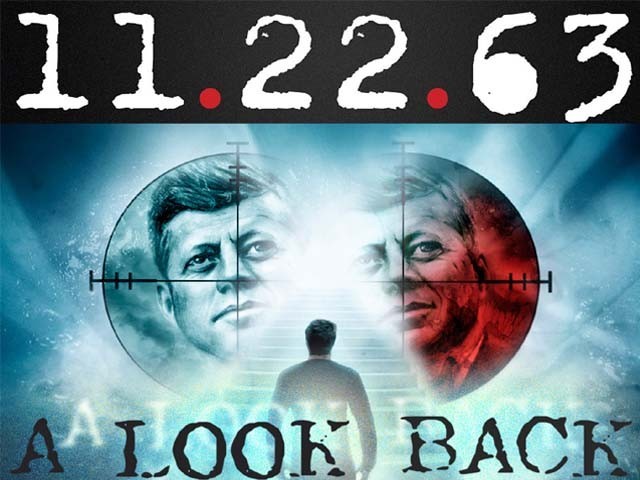 Based on the bestselling novel with the same name by Stephen King, 11.22.63 is the latest TV series taken on by Hulu. The title of the series refers to the date November 22, 1963; the day John F Kennedy was assassinated and the series follows, Jake Epping, the English teacher who has the opportunity to travel back in time to prevent this historical event from ever taking place. Its executive producer is JJ Abrams and it stars James Franco as the protagonist. Photo: IMDb The story begins with Jake Epping being presented with the chance to save ...
Read Full Post
At the end of Return of the Jedi, Luke Skywalker faces off against his father, Darth Vader, under the watchful eye of the Sith Lord, Darth Sidious. Initially, Luke tries his best not to engage with Vader in combat, not only in the hopes of pulling his father from the clutches of evil, but to shield himself from the intoxicating draw of the dark side. Darth Sidious, "Use your aggressive feelings, boy. Let the hate flow through you!" Eventually,  Vader breaks through Luke's mental defences, "So, you have a twin sister. Your feelings have now betrayed her, too. Obi-Wan was wise to hide her from ...
Read Full Post
The Star Trek series, as with all offerings produced in the ambitious 60's and 70's to define the newly construed sci-fi genre, attempted the most arduous task of instigating a solemn courtship; that between imagination and high-tech innovation (which was projected to arise in the future). These emphatic productions, both in print and electronic media, called upon people to stretch their neurons, and envision a world of endless possibility; where advancements in technology enabled mankind to solve its most fundamental, age-old maladies – such as aging, warfare, disease, as well as lack of unity. Photo: Star Trek ...
Read Full Post
"Is it actually good?" "That's a stupid question." "So should I watch Star Wars first or Star Trek?" "That's your decision. To choose to watch Star Trek after watching Star Wars. I won't force you." "But isn't Star Wars a part of Star Trek?" It never gets easier. Although, I felt I had grown out of the vitriolic debates, the infinity loop arguments, the 'did-Han-Shoot-First's, the 'did-Boba-Die-In-The-Sarlacc-Pit's. It does not end. Star Wars has been around for far too long and has too many obsessed fans. It wasn't required of me to be the torch-bearer in its defence. Just breathe. It is not your job to convert the ignorant. Yes, your friend did have the audacity ...
Read Full Post