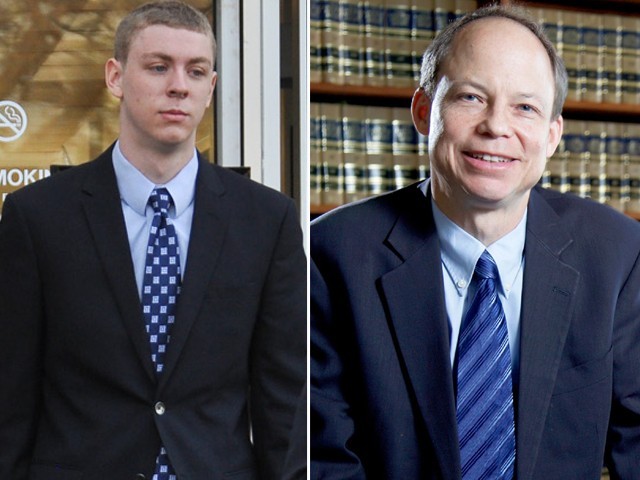 This week, the verdict was announced in the rape case of the, now former, Stanford University champion swimmer Brock Allen Turner, 20, for the rape of an unconscious 23-year-old girl lying behind a dumpster at a college fraternity party back in 2015.  The sentencing leaves the public stunned at the obvious and blatant racial prejudice displayed by the judge. For despite having been convicted on three counts of sexual assault and a heart-wrenching 12 page letter read out by the victim herself in court, Judge Aaron Persky chose to cut the rightful sentencing of 14 years in prison down to only six months of ...
Read Full Post
From holding the title of the first person to be denied US visa and prohibited from entering US soil for nearly 10 years for his deliberate inaction in stopping the Gujarat massacre, Prime Minister Narendra Modi has certainly come a long way, judging by the warm welcome awarded by the Obama administration. His previous record of being a 'severe violator of religious freedom' has been conveniently shrouded with diplomatic immunity as he conducts flurry of meetings with American statesmen, prominent Indian Americans, and heads of Fortune 500 companies and tech corporations. Pakistani anchor Dr Shahid Masood hit the nail on the head when he compared Modi ...
Read Full Post
It is time for Malala Yousafzai to start considering colleges for the next phase of her education. However, here the queen of education seems to have run into a little snag. Though she has her eyes set on Stanford University in California among other institutions, Stanford has demanded that she demonstrate herself to be academically adept as per US standards for college admission. Not quite interested in her stature as the youngest Nobel Laureate, the university, which ranks number third in the world, has demanded Scholastic Aptitude Test (SAT) scores from Malala. SAT is a specialised test of academic skills in the areas of reading, writing, and math required for applying to admission ...
Read Full Post
It seems like only yesterday when cell phones were the size of briefcases and had an antenna that rolled out like a telescope. However, things have changed rather quickly, and phones are getting smarter with each new device that is released. Perhaps, too smart? Your phone might be the perfect personal assistant, but it can also be the perfect spy should it get in the wrong person's hands. So here are 13 sinister hacks that could turn your smartphone into your own worst enemy. 1. iPhone or iSpy? MSpy is an app that anyone can install on your phone. All they need is physical ...
Read Full Post
As a parent of a fairly young school-going child, you get a lot of feedback from friends, family, teachers, peers, experts, columnists, TV show 'analysts', blogs, books ad infinitum. You get to see a lot of competitive parenting and then you hear of how you need to teach your child how to tie shoelaces, how they need to learn to be independent, how important it is for them to know their ABCs, have the right pencil holding position, etcetera. Lots of parents even brag about how creative a child gets when he or she has to fight another child for their favourite ...
Read Full Post