With less than ten days on the calendar, get ready to lap up a potboiler in the name of the SRK brand once again. Following a delay of almost a year, Shahrukh Khan is back from taking a break from his romantic image with Raees. Shahrukh Khan and Mahira Khan in Raees (2017).Photo: IMDb Set in 1980s Gujarat, Raees tells the story of Liquor Baron Raees Alam (Shahrukh Khan), whose business is challenged by a police officer ACP Majmudar (Nawazuddin Siddiqui). How the two go head-to-head forms the crux of the narrative. First things first, the movie is ...
Read Full Post
We finally caught a glimpse of Karan Johar's ambitious project, Ae Dil Hai Mushkil, starring Ranbir Kapoor, Anushaka Sharma, Aishwarya Rai Bachan and our very own Fawad Khan. What I gathered from the snippet is that the movie is fresh, dark, passionate and has a melodious soundtrack. This is Karan Johar's first directorial venture after Student of the Year (2012). But Ae Dil Hai Mushkil is expected to be comparatively bigger, better and more appealing. Ranbir Kapoor, Anushaka Sharma and our very own Fawad Khan.Photo: Instagram Karan Johar and Fawad KhanPhoto: Instagram I am extremely excited about the following things. 1. Music Karan Johar is famous for the euphonious music ...
Read Full Post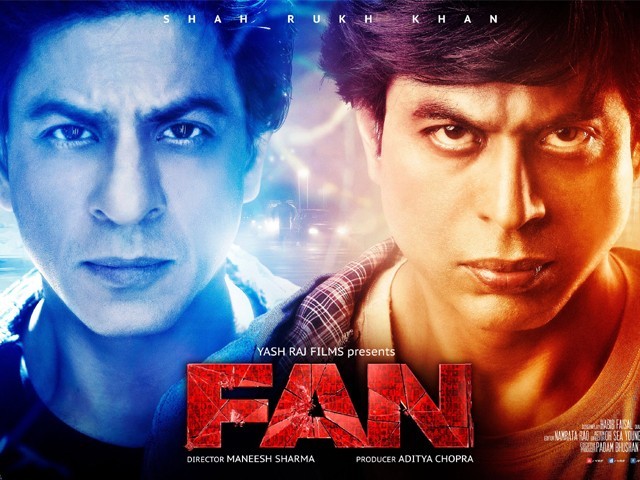 A disclaimer of sorts before I begin this piece; I have never been a huge Shah Rukh Khan (SRK) fan (no pun intended).  Au contraire, even back in the day when everyone and their dog was drooling over his excessively exaggerated psychotic characters in Darr (1993), Baazigar (1993), Anjaam (1994) and Ram Jaane (1995), I found Shah Rukh Khan's quirkiness more exasperating than endearing. I mean, okay I get it – you pulled off a deranged anti-hero successfully once, but why in God's name would you don the same eccentric avatar over and over again that is bound to be milked dry in no time? Fortunately ...
Read Full Post
Today is Shah Rukh Khan's 50th birthday. The man, who is essentially the face of Bollywood, continues to inspire and delight people all over the world. Khan has had a career spanning nearly three decades and has encapsulated billions of people worldwide with his tear-jerkers and childlike antics.  He is, no doubt, one of India's most revered artists and is considered to be amongst the 'greats' like Dilip Kumar and Amitabh Bachchan.  Most people growing up in the 80s would have watched his movies and he is probably more popular (in numbers at least) than Brad Pitt or George Clooney. ...
Read Full Post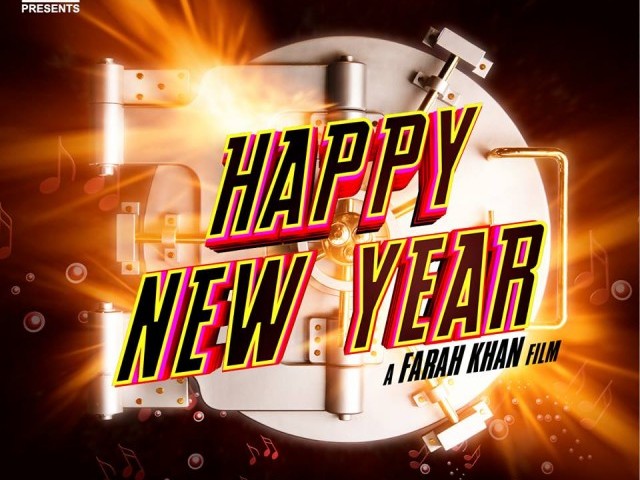 Farah Khan (the choreographer-turned-director) brings another enterprise titled Happy New Year, with her ever-favourite 'superstar' Shahrukh Khan. A brief introduction to Happy New Year is that it's produced by Shahrukh and Ghauri Khan, is overstuffed with actors and is a tale of revenge. Charlie (Shahrukh Khan) plans to take vengeance from Charan Grover (Jackie Shroff), because of whom his innocent father (Anupam Kher) was locked behind bars for 12 years. To execute his plan smoothly, Charlie gathers a team of misfits, including a self-declared Parsi stud named Tammy (Boman Irani) who is a specialist at breaking sophisticated locks, a partly deaf, former army bomb squad expert, ...
Read Full Post
Director Rohit Shetty, who delivered hits like Golmaal 3, Singham and Bol Bachchan, brings together Shahrukh Khan and Deepika Padukone's captivating chemistry once again to the big screen in the form of Chennai Express after the 2007's reincarnation-romance hit film Om Shanti Om.  This light-hearted film is distinctive and has presented completely unusual avatars of Shahrukh and Deepika. To capture the heart of a moviegoer, Shetty successfully mixed all spices in a very balanced manner to present a complete family entertainment film with mindless comedy, drama, action and romance. In the film, 40-year-old Rahul (Shahrukh Khan), a North Indian bachelor and ...
Read Full Post
In the '90s when Yusuf Khan received the Nishan-e-Imtiaz— the highest civilian award of Pakistan— right wing Hindu groups led by Shiv Sena and covertly supported by its ideological brothers, protested and vehemently questioned Khan's loyalty to India. He was declared a Pakistani agent not a pride of the nation who has won laurels for his works all over the world. There were many in India at that time who did not know that Yusuf Khan is actually Dilip Kumar, the popular superstar of the Bombay film industry. India and the world accepted him and lauded him for his acting ...
Read Full Post
Talaash, as the name suggests, is a film in which people are looking for answers. It has some obvious searches like why did the car end up in water? Who is the killer? And then there are the subtly and beautifully embedded intrinsic quests of a father in search of reconciliation with himself, not really by self-flagellation but by being silent. Or a wife in search of her husband whom she lost to a tragic accident in their lives. I am disappointed in myself, because it took me over an hour to realise where I had seen Talaash before. I hadn't ...
Read Full Post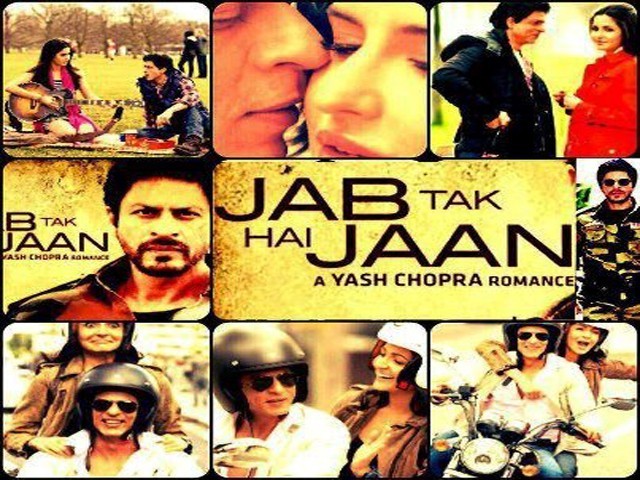 I miss Shah Rukh Khan (SRK) the actor'. 'SRK the star' has overshadowed SRK the actor for quite some time now. Let me explain. SRK the actor is the one we saw in Chak de India and Dil se. SRK the star is the one we saw in Kabhi Alvida Na Kehna and Om Shanti Om. I like the former but I have serious issues with the latter. I haven't seen any SRK film since My Name Is Khan. I chose not to watch Ra One, Don 2, Rab Ne Bana Di Jodi etcetera, as quite clearly they did not belong ...
Read Full Post