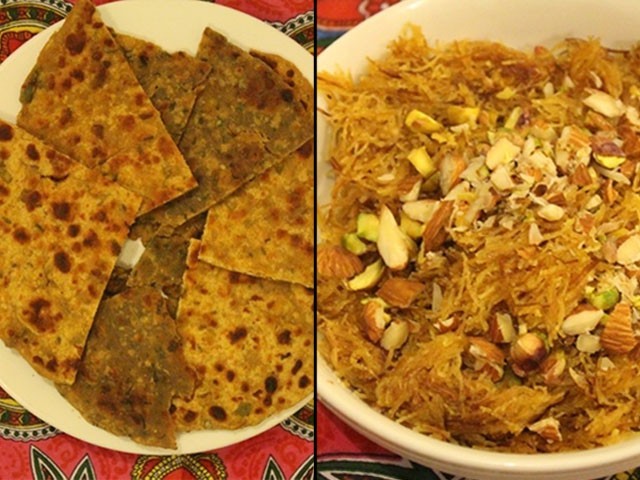 Pakistani winters always remind me of winters spent in my village, the simple life as I call it. No artificiality, no hypocrisy, just contentment. Since I have only ever spent time in a Punjab village setup, I can vouch for their sociability, entrepreneurial skills and of course the food! This is not to say other provinces do not have these characteristics,  just that I wish I can someday explore the unique elements they too are sure to have. Bringing our attention to the food, my mind recalls one village winter delight among many – besan ki roti (gram flour bread). Almost ...
Read Full Post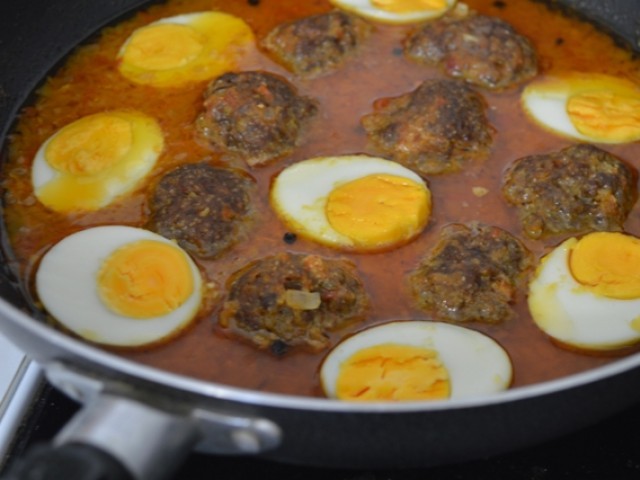 The kofta curry, also known as the meatballs curry, is a sophisticated dish. It is not as most of us tend to believe, indigenous to the Indian subcontinent. Delicious meatball dishes and meat loafs can be found in various Middle-Eastern, central Asian, Turkish, and Mediterranean cuisines. There is no fixed size of meatballs; it varies from the size of an orange to the size of a golf ball. The word 'kofta' is derived from the classical Persian verb kōftan which means 'to beat' or to mince. Hence the grounded meat is mixed with a range of spices. Koftas can include variety of fillings, ...
Read Full Post
When I started making this spicy and aromatic appetiser with Gouda cheese, my mind naturally wandered off to the Netherlands. Gouda cheese is named after a city in the Netherlands where one of my oldest friends' also lives. This friend and I have four things in common: adorable maternal grandparents, loads of grey hair, identical feet and the ability to eat insanely spicy food. I can't reminisce enough when I think of all the times we've played in our grandmothers' gardens, fought over home grown tangerines, turnips and carrots, made houses with wet sand, watched daffy duck cartoons, endlessly sang kya hua tera waada ...
Read Full Post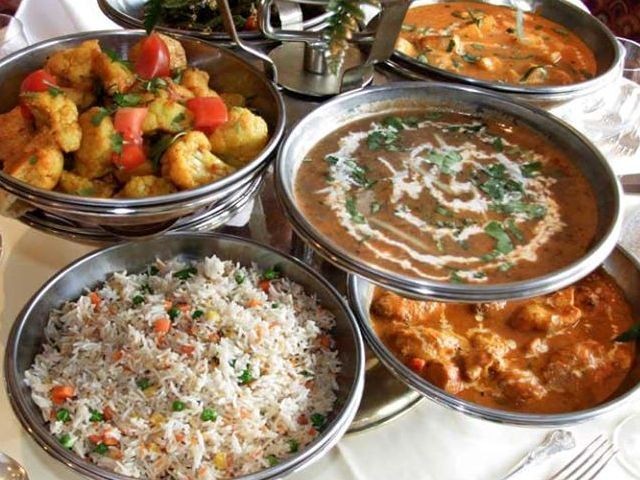 As an expatriate, the memory of the most routine things back home can sometimes bring out the most intense feelings of nostalgia in me. One of these memories is that of eating out at a cornucopia of restaurants, eateries and street vendors in Karachi.  From Bundu Khan's lip-smacking chicken tikkas, to the appetising Student Biryani, to the delectable kebab rolls at Khadda market, the list is never ending. Spicy seekh kebabs used in kebab rolls. PHOTO: Facebook page Kabab Rolls One dish in particular brings back a flood of mouth-watering memories, and that is nihari. It originated from the legendary royal kitchens of the Mughal Empire ...
Read Full Post
Karachi wedding receptions are very different from those in any other region of Pakistan. While the bride and groom are (supposed to be) the main attraction, it's the food that takes the limelight. A menu can either make or break a wedding, and you'd be darned if you selected something the guests end up hating – and don't even get me started on the menu-bashing uncles and aunties who'll torture you for weeks (and even months) to come! Keeping in view Karachiite's mindsets, caterers try adding new and exciting dishes to their portfolios, giving the gossip-mongers something positive to talk about. Fish ...
Read Full Post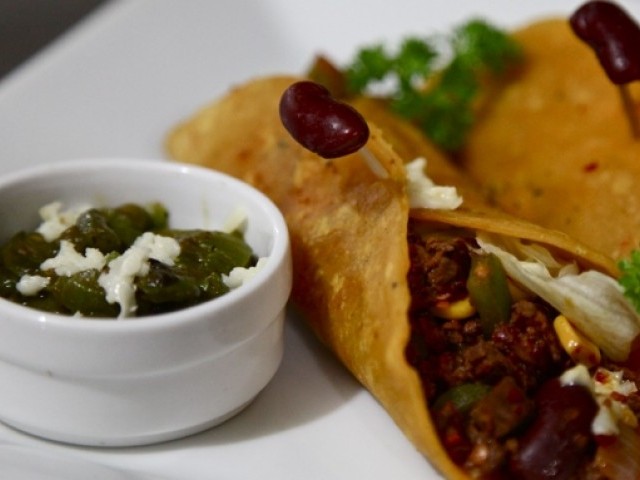 Cafe Gracias, a gorgeous new restaurant serving Mexican and Spanish cuisine, is a warm and welcome addition to Karachi's fine dining scene.  The eatery is run by sisters Sidrah and Hifza, whose love for cooking and Spanish culture resulted in this restaurant. Hifza, quit her job as a software engineer in the corporate world after three years to follow her dreams of opening a restaurant and now runs the place full-time. One of the things I instantly loved about this place was the refreshing decor and ambiance; a brightly colored and decorated space with beautiful wall murals and hanging square lamps. Each lamp shade bore a screen print on each side, which ...
Read Full Post
For a foodie like me, London is sheer heaven when it comes to cuisine. At every obscure corner is a hidden gastronomic gem: from mouthwatering dill ice cream served with Mackerel tartare, Burford Brown egg yolk and crème fraîche at Gordon Ramsay's to red velvet cupcakes with cream cheese icing that melts in your mouth at Hummingbird's; from perfectly seasoned soft shell crab and salted egg croquette fried dim sums at Yuatcha to crispy on the outside and soft and flaky on the inside fried fish served with chunky chips and yummy mushy peas at pubs. However, indulgence in fancy foods ...
Read Full Post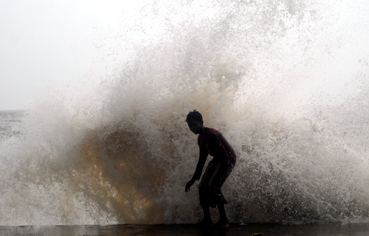 The monsoons have always been special for every Bombayite/Mumbaikar, and no matter how much the BMC (Brihanmumbai Municipal Corporation) tries to make us hate the rains with the potholes, mismanaged traffic and water logging, one can't help love the monsoon magic. The city looks the best during this season as the skyline changes colours from different hues of crimson to blue to grey. Those endless walks on Marine Drive, Carter Road and Worli Sea Face suddenly seem to have a different appeal all together. The wind blows through your hair and the waves kiss your cheeks during high tide and splash ...
Read Full Post