The king of South Asian cuisine and a universal crowd pleaser, the versatile biryani, needs no introduction. It's rich, it's royal and it's right up everyone's alley. Eat it today or a day later, with raita or kachoomar, during winter or in summer, your love for biryani will be the only constant that will stand the test of time and taste. It's a no brainer then that countless eateries and stalls have risen to meet the unparalleled demand for this revered rice dish. From Hyderabad to Bombay, Lucknow to Sindh, the quest for the best biryani has sent many biryani ...
Read Full Post
The word Karhai means "wok". This dish is traditionally cooked in a wok on a high flame and is hence called chicken karhai. My recipe for chicken karhai has evolved after I ate karhai at a dhaaba (roadside restaurant) on Karachi-Hyderabad M-9 Super Highway in Pakistan, many years ago. I can never forget its taste. What struck me the most about that particular chicken karhai was, the simplicity of the technique and minimum spices used to create such an unforgettable taste. My reverse engineering of the recipe led to some success in creating a similar taste at home. I have ...
Read Full Post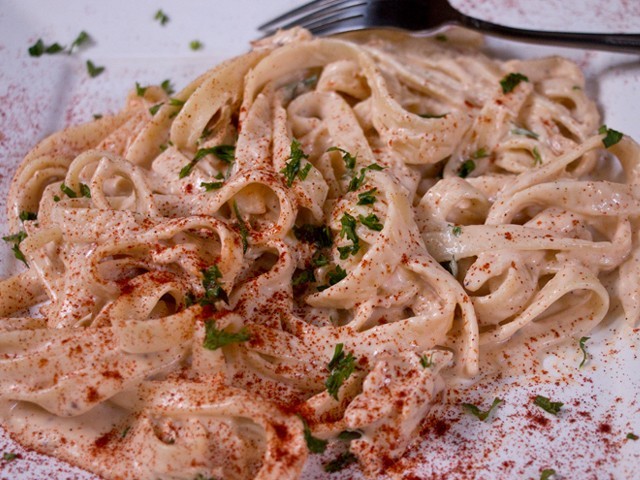 When you have a sister who orders Fettuccine Alfredo at pretty much every restaurant we go to, it's time to take matters into your own hands. Hence, I decided I needed to make a better version at home. And trust me when I tell you, it wasn't just better, but the best she had tried. The spicy blend added the right spice hit that is required to add to its creamy flavour. I completely understand that I don't need to throw in cayenne pepper and paprika in everything I cook, but why the hell not? If these revered spices give that ...
Read Full Post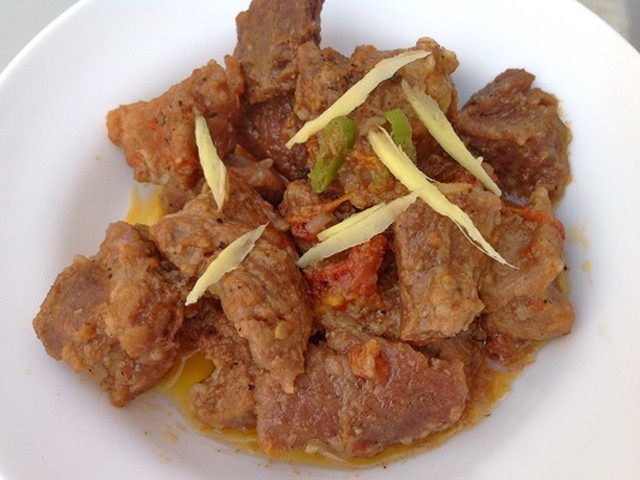 For those who don't know, Peshawar is famous for its Namakmandi. Contradictory to the name, it does not have anything to do with salt but is known for its cuisine, particularly its karhai and tikka. What sets their food apart from the rest is the lack of spices in it, without which they still manage to create scrumptious dishes for their customers. One such dish, their namkeen karhai, is a simple and special one. A few days ago, my family and I decided to visit the Habibi Restaurant located in I-8, Islamabad. They offer some of the most delicious and ...
Read Full Post
Sweltering summers and food-less Ramazans are a rather challenging, patience-testing combination. But not once does it falter the resolve of a believer when it comes to fasting. For people who fast, away from home and, in non-Muslim countries, things are even tougher. The work hours don't change, meaning even when your energy levels are dwindling and your eyes are droopy due to sleep deprivation, you still need to keep on marching. This also means that the expatriate families hardly have time to prepare the elaborate iftar, which we are accustomed to in Pakistan or any other Muslim country. I personally enjoy a ...
Read Full Post
The waiter picked up my Naan. He saw my quizzical expression and said, "It's not hot anymore. I am getting you a fresh one." Then he comes back and asks in a solicitous whisper if I am enjoying myself. With such courtliness, how could I not? This Michelin star service was not at an exorbitantly priced restaurant. No, the setting of this delightful exchange was Waheed Nihari at Karachi's Burns Road a.k.a. food paradise. Ernest Hemingway called Paris a moveable feast – in the same vein, Karachi is an immovable feast and Burns Road the location. The food capital of Pakistan is reputed to be Lahore. I beg to differ. Lahore ...
Read Full Post