The much anticipated trailer of Veere Di Wedding is out and after the first viewing you can tell that it's a film of the women, by the women and for the women. A chock-a-block with lots of sarcasm, foul language and jocularity, this female buddy romcom will definitely enthuse you to chill out with your girlfriends. Director Shashanka Ghosh's latest venture has gone viral after its trailer became an instant hit among moviegoers. The theme is about the age-old concepts of proposals, marriages and how 21st century women, particularly close friends, love to chitchat about relationships and freely express their ...
Read Full Post
I was waiting to board a bus to Boston to attend a Model United Nations (MUN) conference, when one of my fellow teammates enquired about my undergraduate major. I excitedly and proudly exclaimed, "Gender, sexuality and women's studies!" Considering that I was the only women's studies major among the many political science majors, I took pride in that little piece of diversity that set me apart from the rest. Surprised at my response, she asked me, "On a scale of one to 10, how big of a feminist are you?" Assuming that she was joking, I let out a laugh, until I saw a serious ...
Read Full Post
This year's United Nations General Assembly (UNGA) did not bode well for the South Asian community. Maleeha Lodhi and Sushma Swaraj, two bright South Asian women who are fortunately educated and able, were unable to make a difference with their presence. Ambassador Lodhi, Pakistan's Permanent Representative, stated that India is the "mother of terrorism" at the UNGA. Furthermore, she stated that Pakistan is open to starting a dialogue with India, and implementing all resolutions. However, she also went on to claim, "India has considerable experience in the state sponsorship of terrorism in our region." Although Ambassador Lodhi claims that Pakistan is ready for a resolution, when ...
Read Full Post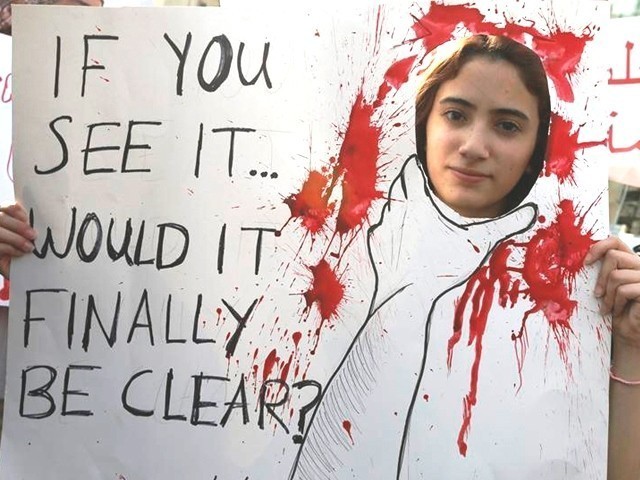 Another day, another news report about a horrific rape that once again highlights the distance India has to travel to ensure true equality, freedom, and justice for its women. In this latest incident, a 21-year-old was gang raped again by the same five men who had raped her three years ago. This incident is beyond outrageous and is a measure of the abject failure of the law and order machinery in ensuring that justice is served and all perpetrators of sexual crimes are punished appropriately. Out of the five original rapists, two were apparently out on bail and three had never ...
Read Full Post
For years we've made fun of the Catholic priests fondling with young ones. Their ghastly and heinous acts of insensitivity disgust our spirits and we all abhor such practices. I once stopped by and spoke to John Wojnowski, himself a victim, on Massachusetts Avenue, Washington DC, who has been protesting for years, trying to bring the world's attention to the abusive ways of the clergy. He told me his appalling story of how a priest abused him during his childhood and how difficult it was for him to get over the traumatic event, something that scarred him psychologically for his entire ...
Read Full Post
I love fashion and what it has come to represent in modern society- a widely accessible form of individualistic expression, the opportunity to communicate wordlessly from the outside what lies within and a universal, culture-defying form of art. And oh the divine ability to wear something  out-of-style with confidence and suddenly start a trend? I love that the most. There is no doubt that one of Pakistan's many gems is its fashion industry. As a Pakistani-American in love with both cultures and often finding myself having to choose between the two, I have no problem pledging my allegiances with the ...
Read Full Post