After the success of Dhamaal and Double Dhamaal, Indra Kumar proved that he knows the art of producing hilarious movies, and now he is back with chapter three of his major hits. The upcoming comedy-adventure, Total Dhamaal, will see Madhuri Dixit and Anil Kapoor paired together yet again. Photo: Screenshot The on-screen pair of Kapoor and Dixit was the most sought after pairing in the 90s and they will be sharing the screen space after 19 years (their last film was Pukar in 2000). From the trailer, it looks like Dixit is in her usual perfect form ...
Read Full Post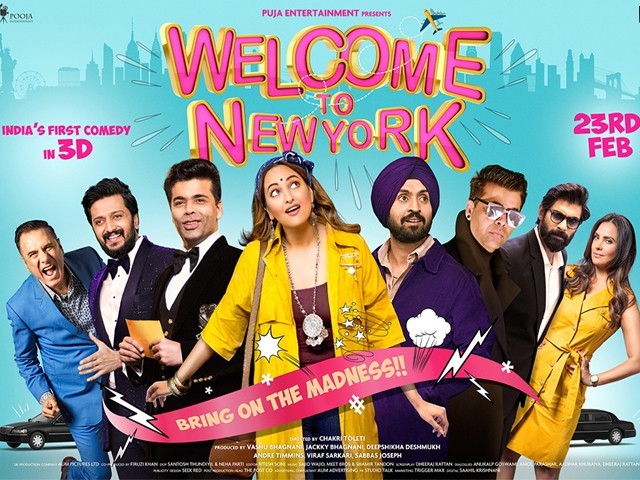 Some films can be declared hits or flops even before they release, based on the strength of their trailers and the audience's response to it. Watching the trailer of Welcome To New York – which is director Chakri Toleti's first venture in Bollywood – instigated a feeling of disappointment not unusual in the industry, as audiences wondered what the plot was and why they should go to the theatres. Even though the cast has a plethora of popular names, in terms of its content, the film did not appear to offer much to get excited about. The film is set amidst the backdrop ...
Read Full Post
Movie adaptations can be a challenging task, especially if some of the industry's greatest actors performed in the original edition. The upcoming movie, Ittefaq, starring Sidharth Malhotra and Sonakshi Sinha in lead roles as Vikram Sethi and Maya respectively, will test their on-screen persona and method acting skills. They are not only starring together for the first time, but are also recreating the roles performed by Rajesh Khanna and Nanda in 1969's original version. Judging by the trailer, the 2017 version of Ittefaq entails many twists and turns, and will keep you on the edge of your seat. Directed by Abhay Chopra and produced by ...
Read Full Post
If someone can be trusted to pull off a stellar performance in a female-centric movie, it is definitely Kangana Ranaut. Ranaut has been one of those resilient actresses who can very well manage to carry a film solely on her shoulders. Despite controversies, criticism and poor performances by the rest of the cast, she has never failed to amaze us. Her movie Queen, for example, has been the best performance of her career, setting a precedent for contemporary actresses to follow. Her performance in Tanu Weds Manu Returns was also exemplary and overshadowed all the other actors in the film. Now in and as Simran, we ...
Read Full Post
Perhaps the notion that 'no movie can come close to its book' holds true for all movies and especially so for the recently released, 'Noor'. The movie, adapted from Saba Imtiaz's novel 'Karachi, You're Killing Me!' narrates the life of Noor Roy Chaudhary (Sonakshi Sinha) who dreams of making it big in the field of journalism. Her big, round glasses may make her look nerdy but her acting is just average. Noor has spent most of her career covering small and insignificant events but she dreams big; she aspires to cover a story so spectacular that it would transform her status as a reporter. ...
Read Full Post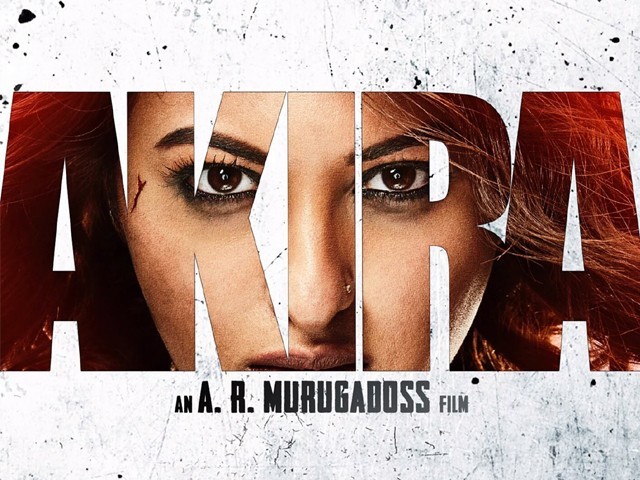 In Bollywood, women-centric movies are always considered extremely powerful, even prior to their release. From Insaaf Ka Tarazu (1980) to Bandit Queen (1994), from Mother India (1957) to Mary Kom (2014); female oriented movies have made headlines everywhere. Akira, featuring Sonakshi Sinha, is also a movie based on a journey of a woman, but in different circumstances. Sonakshi Sinha, as a performer, has always lived up to the expectations of the masses. Having directed movies like Ghajini (2008) and Holiday (2014), A R Murugadoss has brilliantly proved his mettle in direction. With a star studded cast such as Konkona Sen Sharma and Anurag Kashyap, Akira looked quite promising. Sonakshi SinhaPhoto: Screenshot The story line revolves around a girl named Akira (Sonakshi) who ...
Read Full Post
Many said that Modi should not be judged without being given a chance and that proof of the pudding is in the eating. Indians have slowly begun to realise that the pudding they picked up a year and half ago is proving to be of a terribly low quality. It tastes bitter. A year and a half into power, Prime Minister Narendra Modi has become a great embarrassment to the many Indians who voted for him. He possesses a historic mandate in his hands; the BJP, along with its allies, hold more than 300 seats in the Indian parliament. Modi has made ...
Read Full Post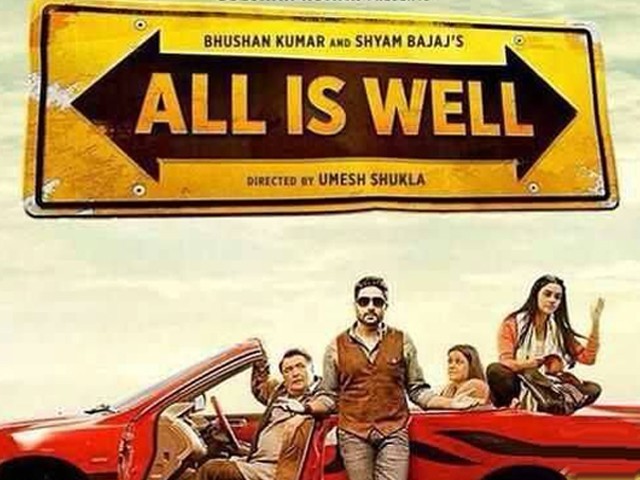 All Is Well is a family-oriented movie directed by Umesh Shukla. Prominent cast members include Abhishek Bachchan, Rishi Kapoor, Asin, Supriya Pathak and Mohammad Zeeshan Ayub amongst others. First and foremost, if you don't plan on wasting your precious weekend, you should avoid going to the cinema to watch this movie. By a long shot, All Is Well is anything but well; as a matter of fact, it is an abomination. Predominantly, what made the movie worse is the dull script, which drags far too long, and the poor acting with forced comedic situations come off as crass and obtuse. Simply put, it is not funny ...
Read Full Post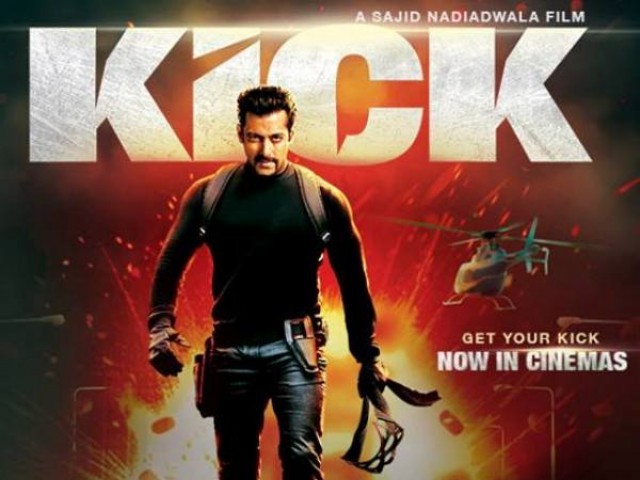 What Indian cinema fans feel about Salman Khan is somewhat similar to what Pakistanis feel about Shahid Afridi. We will never compare him with any other player of the world. We know he doesn't have any clue about what he is doing most of the time and we still cheer for him. He fails more than he succeeds but we love him and want him to do well. I belong to a generation that was inspired by Salman Khan, or bhai as his fans would call him. Teenagers started going to gym, their fashion sense changed and their hairstyles varied with his new looks. I also ...
Read Full Post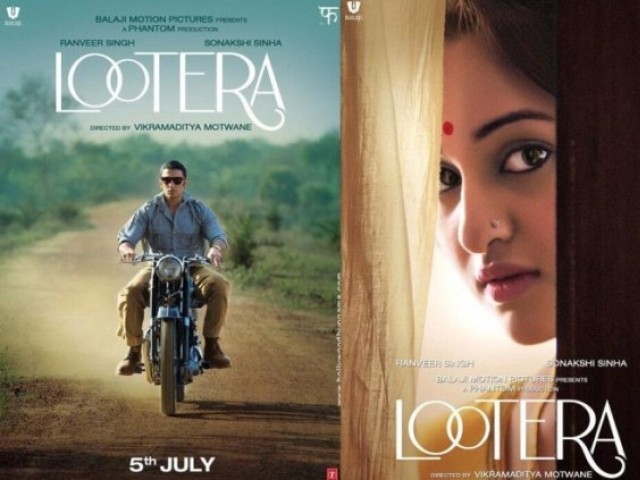 Lootera is one Bollywood flick that seems to have drawn very strong reactions for people – they either love it or hate it – and both situations are actually understandable! As per the synopsis, the film is set in the years 1953-54. Pakhi (Sonakshi Sinha) is a young Bengali girl, living with her father, a zamindar, in an aristocratic world. Here enters an archaeologist, Varun (Ranveer Singh), seeking help from the zamindar with a letter from the Archaeological Society of India. With his remarkable knowledge of books, music, and expertise in his own field, Varun impresses the zamindar, sneaking his ...
Read Full Post