We have had some rainy days in Karachi but, while I was there, they were always welcome and for some reason just very 'happy' – I call it 'happy rain'. We would go out in our clothes and get drenched and love it. There was something liberating about the rain, maybe it was freedom from the constant 35 degree weather in the summer and the oppressive humidity. And that it washed the dusty hot city clean – though I can't say the knee deep puddles and traffic jams as a result were enjoyable. Nevertheless, rainy, hot days laced with the ...
Read Full Post
Since 1984, the Pakistan Army has been fighting a war on the highest battlefield of the world, the Siachen Glacier. Although there have been periods of temporary ceasefire, they have always been followed by severe aggression from both sides. During one such hostile period in 1987, a high altitude post of the Pakistan Army at the Siachen Glacier was commanded by my uncle who was then a captain. He had been there for five months and had no hope of being relieved in the near future because of the escalated tensions and harsh weather. One day he was sitting with his troops in ...
Read Full Post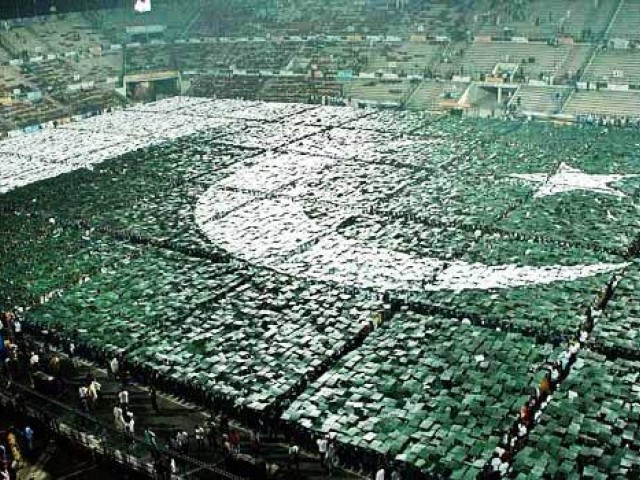 History tells us that all great nations were once not great. A nation like America had been war struck for more than 100 years. Racial inequality was at its peak in America. The economy was badly affected eight years ago. England too was war ridden for many years. China was once a collection of divided people with vastly differing aims. All great nations faced a plethora of problems before they became truly great. A citizen of the great Pakistan. Photo: Salman Javed I am citizen of a country where, Every day, Earth witnesses blood, The sky witnesses injustice, The sun sees poverty, The stars see slums. And the ...
Read Full Post
It was a very pleasant night with beautiful moonlight glittering on my terrace when I decided to do all the garden jobs that had been pending for a week. Transplanting vegetable seedlings The seeds that I had sown earlier were ready to be transplanted. During the week, I had bought large containers and filled them with a good mixture of soil and manure for my vegetable plants. I spent some time marking the pots and transplanting the tomato and bell-pepper plants into the large pots. It had to be done quickly and correctly. Seedlings must have moist soil  and two sets of true leaves prior to transplantation. The roots ...
Read Full Post
It usually takes two to three weeks for the potatoes to sprout. Once you see the green shoots prepare your plot, container or a bag for planting potatoes. I have selected a large blue tub. It has enough space for planting 5-7 potatoes. Here are three simple steps how you can plant your potatoes 1. Fill your container 2/4 with a good mixture of sand and manure.  (60:40 works for me). Soil must be well drained. 2. Place potatoes at 6-7 inches  distance from each other. 3. Cover with sand. Make sure the leafs are visible. Keep your potatoes healthy Simply water the plant softly ...
Read Full Post