Directed by Shahid Shafaat, the on-going drama serial Surkh Chandni highlights the highly sensitive issue of acid attacks on the women of our country. Starring the versatile Sohai Ali Abro, heartthrob Osman Khalid Butt, and powerhouse performer Asad Abbas, the serial points at patriarchy as the deep-rooted cause behind such heinous crimes. It tells the story of a girl belonging to a lower-middle class household and subjected to the tragic attack because of her mere rejection to a marriage proposal from a loafer living in her neighbourhood. View this post on Instagram Presenting a powerful poetry piece by Ali Imran written ...
Read Full Post
Jawani Phir Nahi Ani was a massive hit at the box office and became the highest grossing movie in Pakistan's history. An adventure-comedy directed by Nadeem Baig, the movie starred Humayun Saeed, Hamza Ali Abbasi, Ahmad Ali Butt, Vasay Chaudhry, Sohai Ali Abro, Mehwish Hayat, Javed Sheikh and Ayesha Khan. Due to the massive success of the movie, a sequel was in the making for which the trailer was recently released. Reprising their roles are Saeed, Butt and Chaudhry. Also part of the cast are Mawra Hocane, Kubra Khan and Fahad Mustafa. Other cast members include Sarwat Gillani, Sohail Ahmed and ...
Read Full Post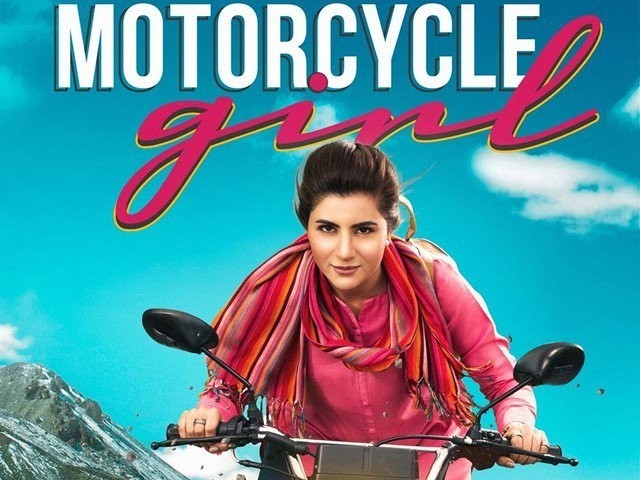 "This isn't a tale of derring-do, nor is it merely some kind of 'cynical account'; it isn't meant to be, at least. It's a chunk of two lives running parallel for a while, with common aspirations and similar dreams." When Ernesto "Che" Guevara wrote these words for his memoir The Motorcycle Diaries, one of the 'two lives' he was referring to may have belonged to Zenith Irfan, whose biopic Motorcycle Girl premiered last month. Irfan was 11-months-old when her father passed away, leaving behind a trail of unfulfilled dreams and a spray of handwritten letters. He had pined for an ...
Read Full Post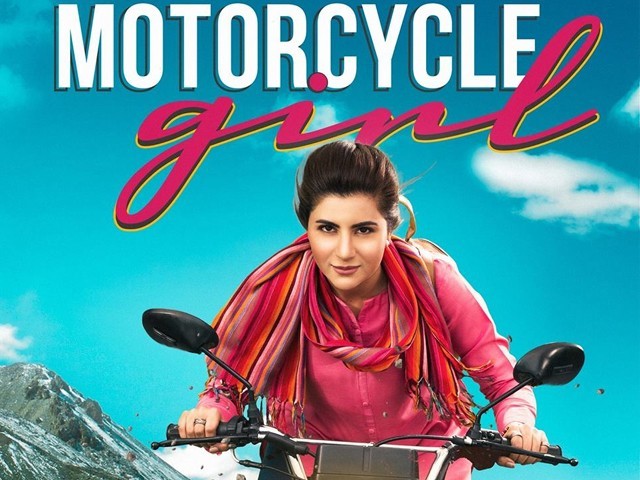 Adnan Sarwar, who debuted with Shah a few years ago, is back with another movie based on a true story. It is the story of the first female biker, Zenith Irfan, who travelled to Khunjerab on a bike all by herself. Motorcycle Girl is amongst the most awaited films of Pakistan; not just because Sohai Ali Abro plays the lead, but also because the movie is a tribute to women empowerment and tells the tale of how women can do whatever they set their minds to. Motorcycle Girl narrates the story of Zenith (Abro), who works in an agency, and because of ...
Read Full Post
Adnan Sarwar, the famed director cum musician of the biographical sports film Shah (2015), is back to mesmerise filmgoers with another biopic – Motorcycle Girl. This time, he dramatises the life of a young Pakistani woman whose real life motorcycle adventures were highlighted across the globe, and played a significant role in breaking the stereotypes surrounding women in a conservative society. Although, Sarwar's directorial debut Shah, based on life-story of Olympian boxer, Hussain Shah, who won the bronze medal in the 1988 Summer Olympics, received mixed reviews upon its release in Pakistan, his latest venture has been much anticipated. Produced by Jami, ...
Read Full Post
Pakistan's movie industry met its downfall during the 1990s and 2000s. This was the time when big screen actors migrated to television, because there was no variety and Punjabi movies ruled the cinema. During the 1960s to 1980s, Waheed Murad, Nadeem Baig, Shabnam, Shaan Shahid, Resham and Reema Khan were the regular faces to be seen on screen. However, during the revival of Pakistani cinema during 2012-13, television actors adorned the silver screen with their powerful presence. During 2015, a number of Pakistani movies were released which heralded the rise of this industry. This blog will highlight some of the ...
Read Full Post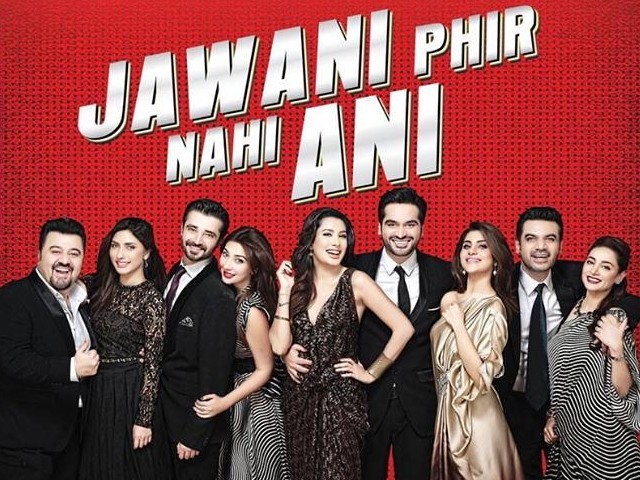 Jawani Phir Nahi Ani (JPNA), without a doubt, has been one of the most anticipated movies of the year. The reasons include its well-known star studded cast which includes Hamza Ali Abbasi, known for his controversial statements regarding the movie, Mehwish Hayat, who's seen in a completely different light since the release of her item song, and Vasay Chaudhry, who is known for his inspirational tales. The movie also highlights heavy brand endorsements. The movie revolves around three childhood friends, Saif (Hamza Ali Abbasi), Sheikh (Vasay Chaudhry) and Pervez (Ahmed Ali Butt), who are married and settled in their lives but are afraid ...
Read Full Post
Wrong No. is a Pakistani film produced by YNH and ARY Films with the story and direction done by Yasir Nawaz. Wrong No. has pretty much been in the social media limelight for quite some time now. And to tell you the truth, I have been very sceptical about it. I thought expectations would run low once we actually get down to watching it, remember Jalaibee?  The premiere was held at Nueplex Cinemas last night. The entire star cast was there, except Javed Sheikh, who was busy with another movie's press conference in Dubai. There are two lead characters in the movie, Sallu (Danish Taimoor ) and Sheheryar (Danish ...
Read Full Post