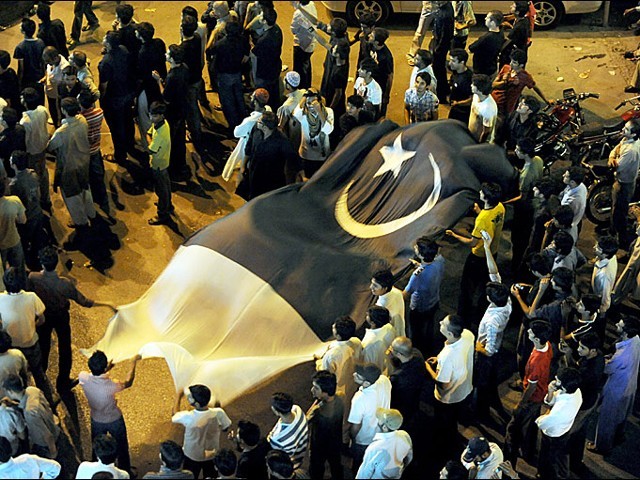 On the one hand, it seems that Pakistan doesn't have much to offer travelers these days with the exception of expats visiting their families, Lonely Planet reading backpackers, Sikh pilgrims and cricket-mad Indians—many of whom have waned from the 'insecurity' situation. Then, on the other hand, the 'Ministry of Marketing' (let us suppose that one exists) has plenty of underutilised fodder to attract positive international interest, if only they would. From an ancient civilization that's older than the Pyramids (the Indus Valley along with Buddhist and Gandhara aren't adequately promoted like the Mughals as they're pre-Islamic), historical architecture (including pre-Partition buildings that ...
Read Full Post
Pakistan Fashion Design Council (PFDC) Sunsilk Fashion Week has been a success. From Maria B's clichéd yet imposing collection 'Tribal Militants' to Feeha Jamshed's commendable attempt at paying homage to 40 years of the Teejays trademark, the show is a shimmering example of the surfeit of talent that exists in our fashion industry. But under the circumstances in which it was conducted, it serves to demonstrate the nation's resilience against political violence. Ironically so, it is this very resilience that has been spurned upon. There is a section of society which believes that in the event of the suicide attacks in ...
Read Full Post
Have you ever tried to see through a soap bubble? The world seems distorted; askew. But what if you were inside the bubble? What if everywhere you looked, your vision was tinted by the soapy, bubbly lens – the world would still look distorted but you wouldn't really know, because no matter which angle you chose to look out, the world would seem the same. So, when one lives in the 'elite' bubble, all seems quite well with the world! People in this bubble hail from rich families, have been educated at either the most expensive schools or have a foreign degree, promote ...
Read Full Post