The figure of Vladimir Lenin – born 150 years ago today –  continues to exercise a talismanic hold on revolutionaries across the world. The year 2017 was celebrated as the centennial of the Bolshevik Revolution, leading to the establishment of the first socialist state presided over by Lenin, and marking an important moment in history. Likewise, Urdu literature is also rich in writings about the Bolshevik Revolution. However, writings on Lenin, whether poems or fiction, are few and far between. Readers may be surprised to know that despite a long progressive tradition in Urdu literature inspired by the events of 1917, ...
Read Full Post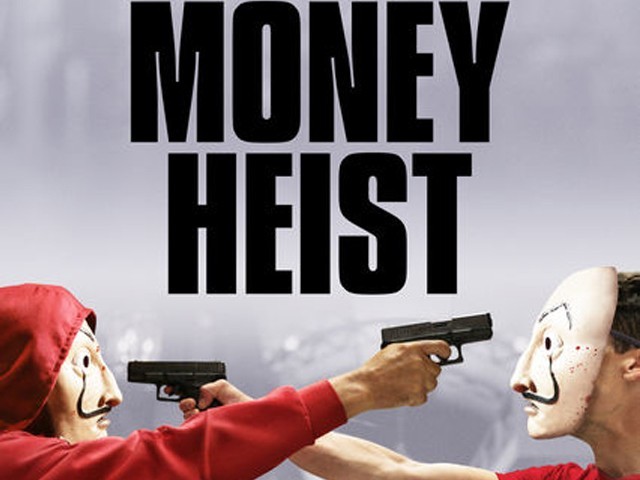 Show me a person who claims he is not fond of a heist thriller, and I will show you a liar. For a genre that has extensively been covered on cinema, it somehow manages to keep attracting even the most hardened of viewers back to itself. I guess it's our inherent love for easy money, and these heist-capers are the perfect visual manifestation of that particular fantasy. Spanish thriller La Casa de Papel is the latest player to enter this particular cinematic arena. It literally translates as the house of paper in Spanish, but for some inexplicable reason, Netflix decided to unimaginatively ...
Read Full Post
As per the latest surveys, Pakistan is ranked as the third most dangerous country for women, third on the human slavery index and third on the global terrorism index. Although this country is enormously blessed, be it with coal reserves, ideal geographical location, warm water, or mountainous buffer zones, its foreign image is downsizing, its economy is attenuating, trade deficit is flattening and the only label due to which it is mostly known is through its brand of 'terrorism'. The crux behind many of these issues lies in our denial – denial of evolving fascism, denial of accessing true culprits, ...
Read Full Post
In the midst of a tussle between Pakistan Tehreek-e-Insaf (PTI) and Pakistan Muslim League-Nawaz (PML-N), Pakistan Peoples Party (PPP) has been cast aside. However, after the party's rally today, this might not be the case anymore. For Pakistan's political web, this is an extremely positive development. PPP was outmuscled, outwitted and completely blown away in the 2013 general elections. Statistically, PPP's seat count in the National Assembly went down to 45 seats from the 118 it won in the 2008 elections. This was, in no small part, due to PPP's poor performance from 2008 to 2013. As things unfolded following the elections, the general feeling ...
Read Full Post
Enough has been said and written about Imran Khan and Tahirul Qadri in the recent days, and for obvious reasons. These contentious, yet, influential leaders have occupied the living room space of every Pakistani household via television. Therefore, one is forced to discuss them, whether they like it or not. Surprisingly, out of all the folks of the body politic; socialists or progressives are caught in this discussion. Unlike supporters of the mainstream political parties, socialists operate and deliberate in a sophisticated and academic manner; that is they analyse a movement through their ideological lens and then frame it within ...
Read Full Post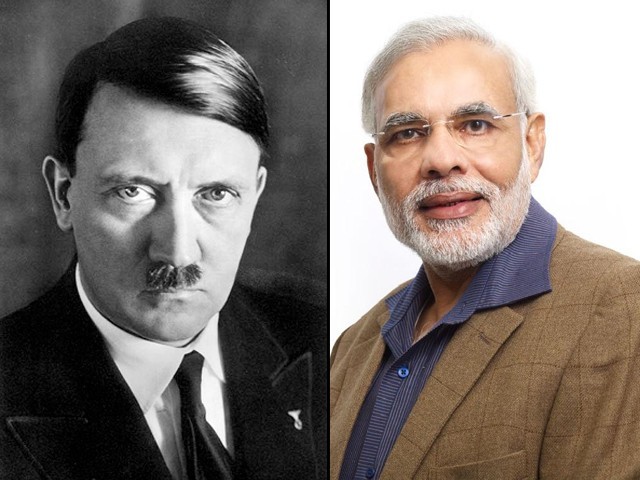 If there's one thing that is common among all the great dictators and demagogues – from Adolf Hitler, Benito Mussolini, Slobodan Milosevic to Narendra Modi – it is their uncanny adroitness in garbling and falsifying facts so as to mislead the masses and thus, suit their nefarious designs. It seems Hindu nationalist leader and Bhartiya Janta Party's (BJP) prime ministerial candidate Narendra Modi – who finds himself in hot water over his alleged involvement in the 2002 Gujarat riots – has learnt a lesson or two from Herr Hitler's shenanigans. When on April 1, 1920 Hitler changed his German Workers' Party's name to the National Socialist German Workers' Party, his ...
Read Full Post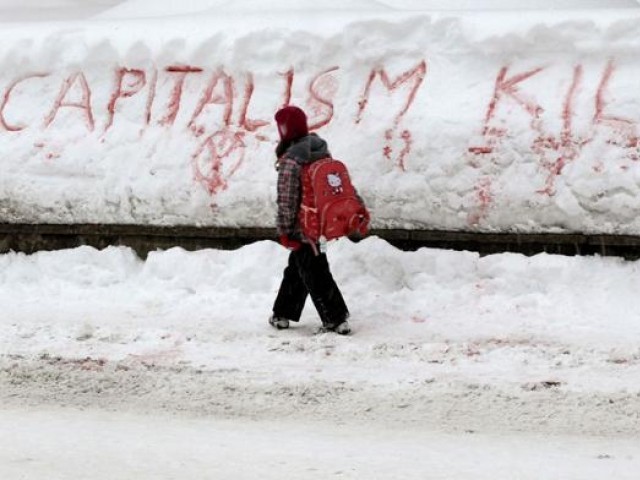 The word 'capitalism' — or sarmaya darana nizam' — has always had an unpleasant ring to it in Urdu language newspapers. That's probably why one rarely finds a politician in Pakistan praising capitalism. Even our public intellectuals tend to carefully add qualifiers such as economic justice and social equity while calling for a free-market economy. However, shouldn't the centrally planned economic system, rather than capitalism, stand discredited after the collapse of the Soviet Union in 1991? After all, capitalism has lifted millions of people out of poverty since its concluding triumph over socialism two decades ago. A cursory look at ...
Read Full Post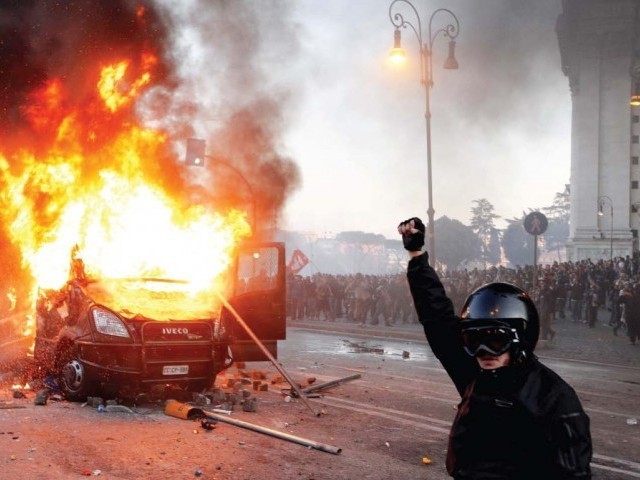 For decades, we have heard, and chanted, slogans against the evils of capitalism. We have witnessed the monopolization of multinational corporates and intensifying ratio of starvation, growing side by side. We have seen so many wars, imposed in the name of peace. We have heard enough lies about the people's struggle and their achievements of the past. We have watched the world transforming into a global village of miseries, poverty, bloodshed, hunger and oppression. Now, the masses, all over the world, seem to realize the root cause of all the miseries: exploitation of man's labour by man. Capitalism is ...
Read Full Post
I don't understand the mindset behind those who condone government intervention in everything. This is coming from a guy who is okay with targeted socialism (by targeted, I mean give to the poor – I know, I'm really just a softy capitalist). For arguments sake, let's say that the government intervening and actively managing society's moral conundrums is a good thing because they have been elected by the people and have a legal responsibility to the people. But where in their job description has any politician inherited the title of "Lord Protector of Morality"? These wonderful folks, elected and serving in ...
Read Full Post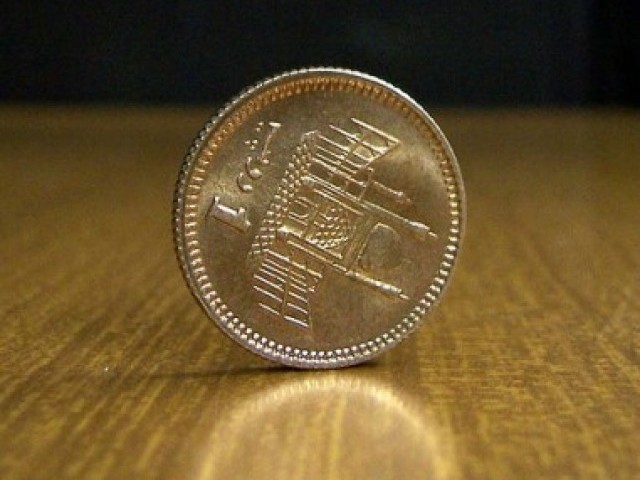 Although it's a common human trait (one of the most abundant natural commodities, individually and collectively) I try to focus on the society that I live in, and while focusing on my society, I try to scan it from both perspectives, the so-called conservative and the so-called liberal perspective. The so-called conservative Pakistani society is dominated by conservative factors. The overwhelming majority of the urban middle class, especially in Punjab, highly reveres the religious clergy and looks upon it for guidance. But as the saying goes, power corrupts and absolute power corrupts absolutely, the contractors of religion tend to degenerate into ...
Read Full Post