Earlier this year, I was in rural Punjab conducting fieldwork on a study called 'Women's Work in Agriculture and Nutrition'. Prior to that, I was interviewing adolescents and their families in lower income areas of Karachi for a study called 'Being an Adolescent in Karachi'. As a surveyor, I was introduced to interview respondents by a local resource person in both settings, and although my position as a researcher was the same in both sites, I noticed a stark difference on how people treated strangers between the two sites.  In rural-southern Punjab, people's candour, warmth, and kindness were prominent. Even though majority of ...
Read Full Post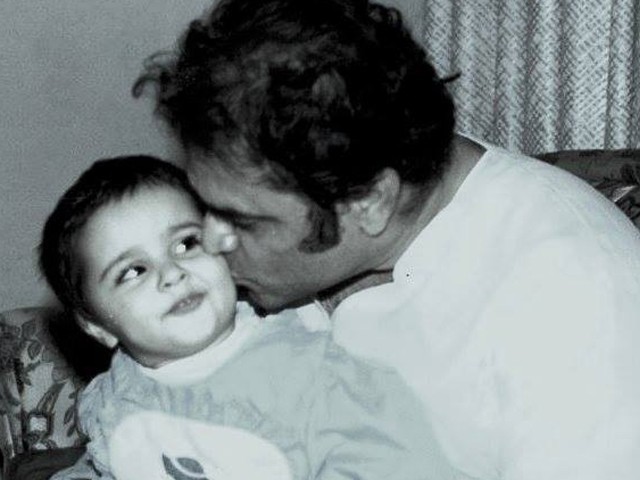 One of my fondest memories of my father, more lovingly known as Abu Saleem, is when he would return home from Germany and I'd find him lying down right in the middle of the living room with everyone casually sitting around him because social norms were something he cared very little for. But what a treat it was to see him. I'd go running to place myself on top of his belly, for his body would serve as a regal mattress (in my five-year-old head). Taking advantage of this close proximity I would always ask him the same question, "Abu, how did you get that ...
Read Full Post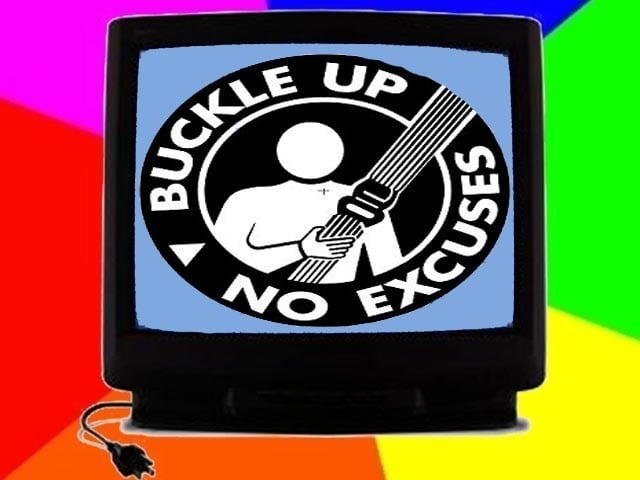 Pakistan's television industry has seen from amazing times – when classics such as Dhoop Kinarey charmed viewers all around the country as well as across the border – to the not-so-amazing times, when aunties gathered around television screens for nothing better than 'saas-bahu' soaps. Fortunately, the growth in television productions has recently been phenomenal, with dozens of serials airing on the ever growing number of television channels in the country. As the entertainment industry expands, its impact on society surpasses the mere purpose of entertaining. It begins to highlight social issues and influences thinking and behaviour among the population. A ton of storytelling on Pakistani ...
Read Full Post
I am your archetypical Pakistan Tehreek-e-Insaf (PTI) supporter. I am young, charged up, and me and my counterparts are the backbone of the "tabdeeli" you see around you, whether you agree with it or not. And one thing is for sure – working for PTI as a volunteer worker has just reiterated my faith in the fact that whatever men can do, women can do equally well or even better. They also bring to the political arena an innate wisdom, just like my leader Imran Khan had said a few years ago in a television interview, and keeps stressing in ...
Read Full Post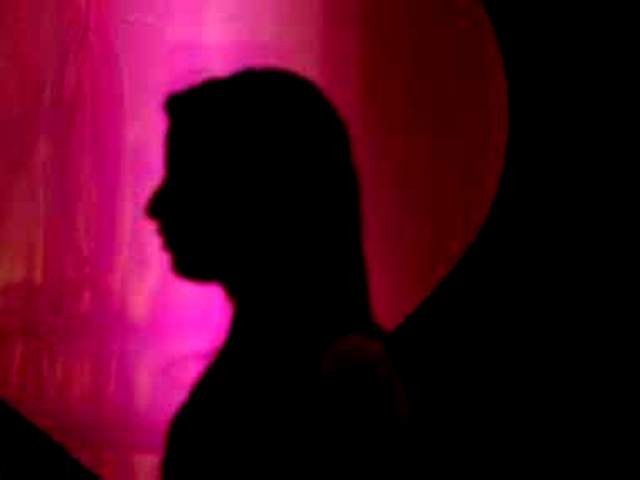 That phase of her life ended three years ago with her divorce, but 35-year-old Naila* will never be healed of what she went through during the nine years of her marriage. This is a true story; the true story of a woman who suffered a plight faced by so many women. Sadly, the crime committed against them is not even considered a crime. "Every time my husband approached me, it was sheer torture. Sometimes physical, and forever mental and emotional torture. He was physically brutal and wanted me to indulge in behaviour I was not okay with. He never cared about ...
Read Full Post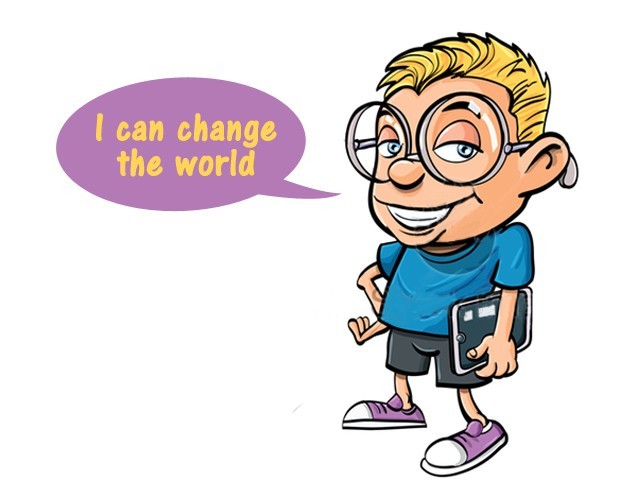 With the rise of free media, several classic cases of pseudo-intellectualism have emerged in Pakistan, but only a few hold a special place in the 'Pseudo-intellectualism Hall of Fame'. So what is pseudo-intellectualism? The Urban Dictionary offers a very concise description of a pseudo-intellectual: "One who attempts to flex intellect that does not exist within his or her own mind" The water kit scandal is one example. The water kit scandal arose in 2012 when Pakistani 'inventor', Agha Waqar, claimed to have designed a perpetual motion machine that would utilise water as fuel for cars. Waqar's claims were met with a mixture of scepticism and enthusiasm by the general public as ...
Read Full Post
The recent spate of rapes in the state of Uttar Pradesh in India has left everyone horrified. Along with the typical reactions from politicians and international agencies that accompany such heinous crimes, the link between lack of access to toilets and increased risk of rape, in particular, has received considerable attention in the national and international media. While the focus on the need for better sanitation is encouraging, I find it somewhat intriguing because neither the problem nor its consequences are 'new'. In fact, it is one of the most fundamental requirements for any human being and therefore needs to be a constant priority ...
Read Full Post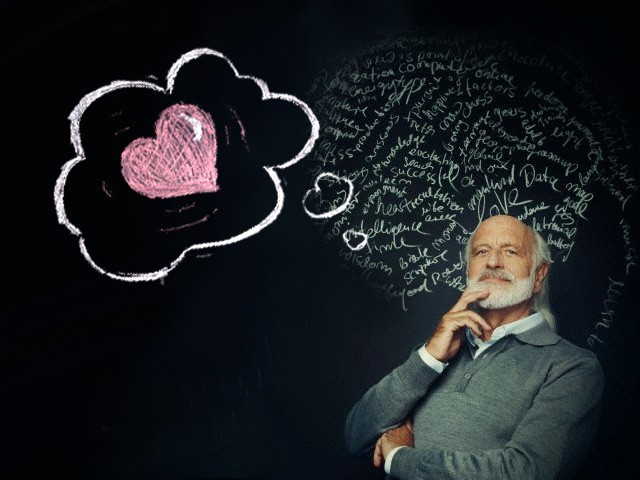 "What will you do if… you never recognise love!? What if you never see it coming and going, if and when it comes your way?", the old professor asked in his usual manner, keeping his voice low, tone, dramatic, like a Shakespearean artist. Each pause, at a precise moment. Words, so well selected and measured. Knowing exactly how to catch the attention of all the young men and women in front of him, who might have been busy seconds ago in their thoughts about their favourite songs, movies or games and most importantly, the opposite sex, but now, he knew ...
Read Full Post
It was Saturday night and I had just returned to Pakistan from an oil and gas project in Africa. I decided to visit a restaurant in Karachi with my family so as to spend some quality time with them. While waiting for our food to be delivered, we enjoyed the ambience and general atmosphere at the restaurant; it isn't often that I get to spend time with my family given the nature of my work. Just then, a couple walked in and sat right next to our table. I don't know whether they were friends, husband and wife or cousins; ...
Read Full Post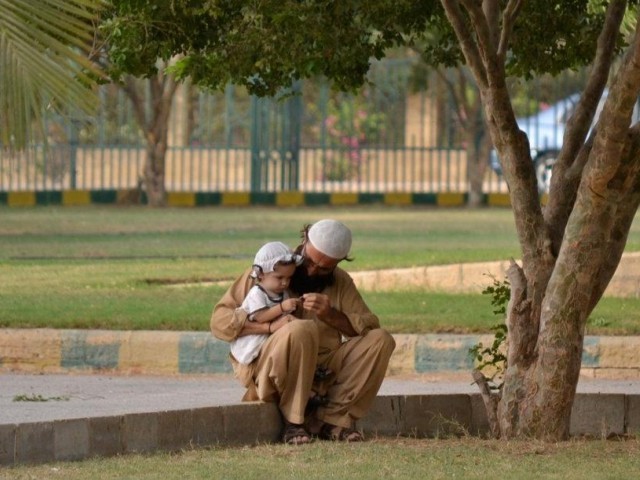 Sunday is Father's Day and yet again flowers, colognes, ties, shirts, cigars, books and general goodwill shall be shared mutually. Since ours is a populist society and we relate to and live vicariously through the characters of this expendable culture, Gone with the Wind is a visual treat most of us are familiar with. A timeless classic of cotton plantations and genteel society, propped up by dark skinned armies of either sex, brings to mind Rhett Butler in the movie. His daughter, Bonnie, is the pride and joy of his rather soiled life. In a heated confrontation with Scarlett O' Hara (a protagonist in ...
Read Full Post