Post 9/11, the world became a very different place. However, no one could have predicted how the heinous acts of a few deranged individuals that September day in 2001 would affect the lives of more than a billion Muslims across the globe. On their part, Muslim Americans were naturally traumatised to witness the sudden thoughtless rise in islamophobia and hatred towards their community. So they internalised their fears and saw merit in distancing themselves from all national socio-political discourses. Barack Obama's progressive policies did bring some relief for Muslim Americans. Unfortunately, his sincere efforts at instilling confidence within the marginalised Muslim ...
Read Full Post
It is a given that life and everything that pertains to it is in a constant state of change. Furthermore, it silently urges all the material and immaterial to be subject to that change. As individuals, with every second and experience, we adapt and find ourselves ever evolving just the same. With this notion in perspective, it is equally evident that the aesthetic of art has evolved as well, for what once was associated with the beautiful, is now just as closely tied to the disturbing and the chaotic. But how and why has that sensibility evolved? 'Aesthetic' is anything that ...
Read Full Post
A six-day long Afghan-Pakistan Youth Dialogue in Kabul changed my life forever, as I set off to a venture that helped me break stereotypes about Afghanistan. From their meritorious hospitality  to appetising cuisine, from their commendable social activism to unwavering dedication, I could pen down a novel about my week-long stay in Kabul. But for now, let me share some of the stereotypes which were shattered once I moved across Kabul myself, experiencing and collecting cherished moments. Not everyone gets bombed 24/7 Kabul is not a battlefield and rockets do not come falling over your head. Chances of you dying while driving in Kabul are higher than getting shot at. An Afghan man roller blades ...
Read Full Post
Not so long ago, there were only a select number of news communication and news transmission mediums present; be it newspapers or television based news channels. Especially speaking about the former, newspapers were constrained, time bound, and limited in terms of what to report and how to report it. Flash forward to 2014, we frequently and repeatedly see how pivotal and crucial social media has been to the news industry with context to live coverage of a certain event. Whether TV based news mediums or print, utilising social media tools like Facebook and Twitter have become the norm. Not only are these tools used ...
Read Full Post
Ladies and gentlemen, the conundrum for you today is to guess what March 13, 2013 and May 13, 2013 have in common. Many of you will answer, 'the number 13,' but looking beyond this obvious similarity, the former date marked the death of Perveen Rehman whereas May 13, marked the unfortunate death of Abdul Waheed Khan. Perveen and Abdul were both human rights activists, trying to improve the situation in Pakistan in terms of social mobility. It has been two months since Perveen's death and nothing has been reported with respect to any investigations or legal proceedings against her killers; attaining justice for ...
Read Full Post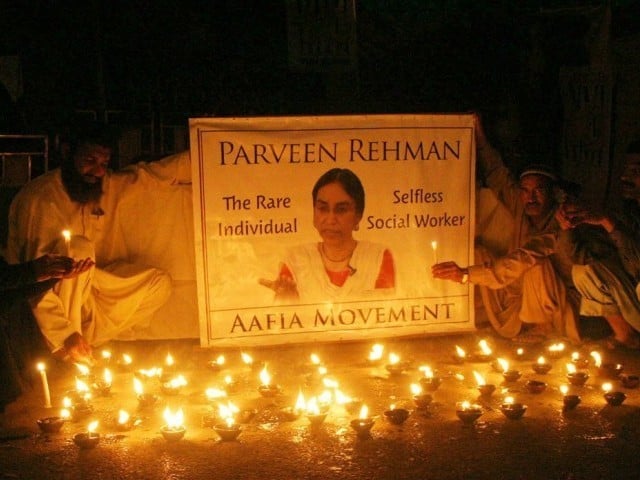 Parveen Rehman, a long-time director of the renowned Orangi Pilot Project was brutally killed this past Wednesday night in Karachi. She was targeted while travelling in her car near the Banaras flyover.   Rehman was an architect by profession, but left her job to work on the OPP. She was given the honourable task of improving the lives of the residents of Orangi, which she performed sincerely for the past two decades. She kept a low-profile in the media and lived a simple life with her mother in the neighbourhood of Gulistan-e-Johar. She had been receiving death threats for a while ...
Read Full Post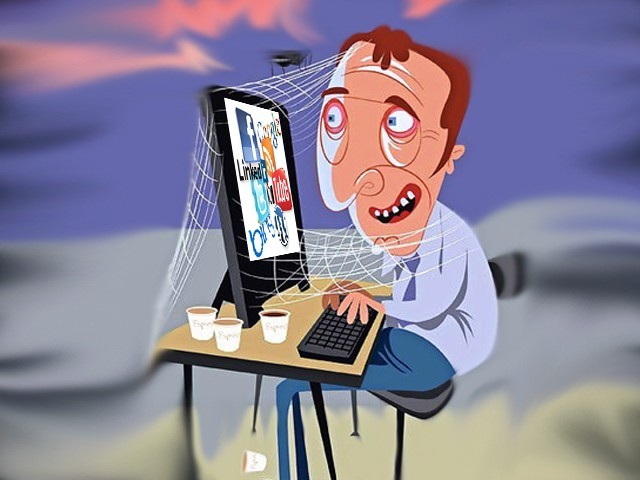 Slacktivist me? You have got to be kidding me, answered a self-declared cyber activist. I feel the real pain of anyone suppressed anywhere in the world, and it is my duty to highlight issues on Facebook, Twitter, and any online discussion forum; my moral duty to speak for the rights of the oppressed. Such are the thoughts and ideas of a typical self-proclaimed cyber activist who may cross any online boundary to get across his/her point. It is said that societal norms can determine how individuals utilise digital technology for activism. There are certain expectations regarding how we act, speak, and dress ...
Read Full Post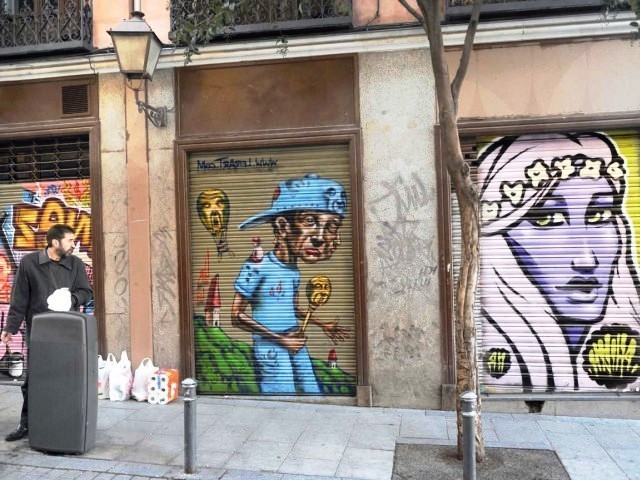 Santosh Kumar is one name I will never be able to forget all my life. This is not because he is someone special in my life; it is because I see his name painted on the walls of Karachi almost every day. He is the man with a cure for every problem: "Santosh Kumar: Jadu tonay ka mahir." ('Expert at casting spells') "Santosh Kumar: Pat mangni jhat biya." ('Engaged in a jiffy, married in no time') The walls in the city have been used for this cheap and effective advertising for decades. However, what people don't know about street art is that it ...
Read Full Post