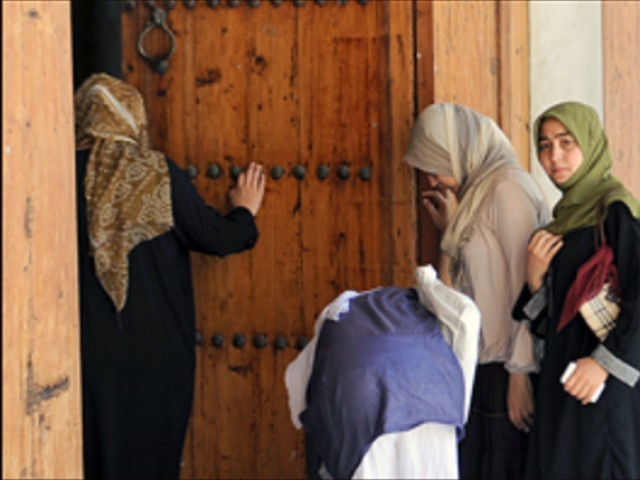 Of the various core tenets of Islam which, since the birth of the said Abrahamic religion, have continued to attract heated criticism from a large variety of non-believers in the faith, as well as some adherents who claim an ancestral kinship to it by way of inheritance alone – whilst harbouring no affinity to it by virtue of any rigorous practice, whatsoever, on their part – the institution of polygamy certainly emerges as a focus for much targeted scrutiny and vitriolic debate. The notion that a Muslim male, by virtue of his sex and position, in a world which has only ever been ...
Read Full Post
"They speak of humanity, my humanity is in feeling we are all voices of the same poverty." – Jorge  Luis Borges, Boast of quietness "Can I interrupt?" the boy asked, and without waiting, he said, "I had asked who you are, but most of your answer merely told me where to look." Grief was pleased. "Who we are, we don't know. But we thought that maybe telling you about our whereabouts, we, too, might find out the answer." The boy listened. Frowns no longer tented on his forehead. And this time, there was something strange in his expression, and Grief was happy that ...
Read Full Post
The eeriest moment is when someone tells you that the catastrophic flood is in fact a punishment sent for you. An article in the BBC discussed how a lot of people are debating just that question, that like the people of Saba who are mentioned in the Quran, a debilitating flood has been sent down to punish Pakistani people for their sins. Putting aside such religious debates, the best we can do is realise that maybe this flood could be a much-needed reality check for us and could maybe help us to throw away the 'them and us' approach. Them, ...
Read Full Post