The Sindh Police recently released a report on the statistics of honour killing in the country, which held up a damning mirror to our state institutions charged with our protection and by extension to our society at large. The report revealed that in Sindh, 769 people, out of which 510 were women, were murdered between 2014 and 2019 on the pretext of honour. Although the practice of karo-kari or honour killing spares no gender, women still remained the more vulnerable group, with 108 women being murdered in 2019 alone. It is perhaps more disturbing to consider that these numbers are not accurate, ...
Read Full Post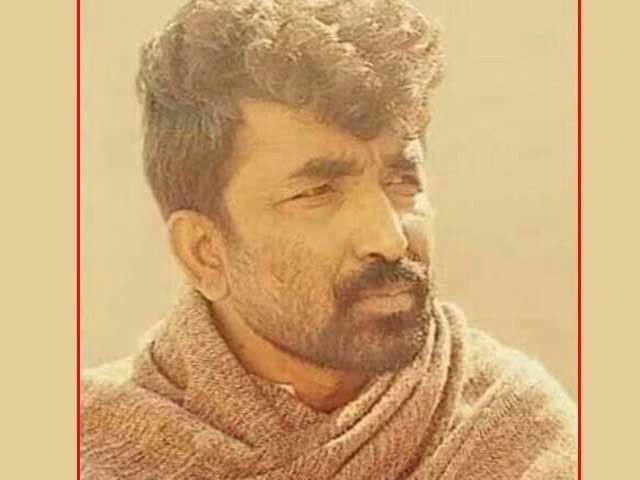 The entire nation is by now familiar with Irshad Ranjhani's name. He was the Karachi President of the Jeay Sindh Tehreek (JST), and was shot multiple times by Rahim Shah, the Union Council Nazim of Bhains Colony who also belongs to the Pakistan Muslim League-Nawaz (PML-N). A video that surfaced on digital and electronic media on Friday showed Ranjhani lying in a pool of his own blood on the road in broad daylight. He was still alive then, but instead of taking him to the hospital and helping him, most of the bystanders were busy making videos and taking ...
Read Full Post
How many times have you wondered why you are stuck in a traffic jam? And then received your answer in the form of a trail of police cars zooming by? I've cursed these cars more than I have cursed George RR Martin during the course of my life. Living in Karachi, it is hard enough facing the frustrating traffic every day, but to have these VIP protocols block the roads further adds to my misery. Recently, a video went viral on social media where a man was filming a VIP protocol driving in front of him. It showed the police vans stopping in the middle of the ...
Read Full Post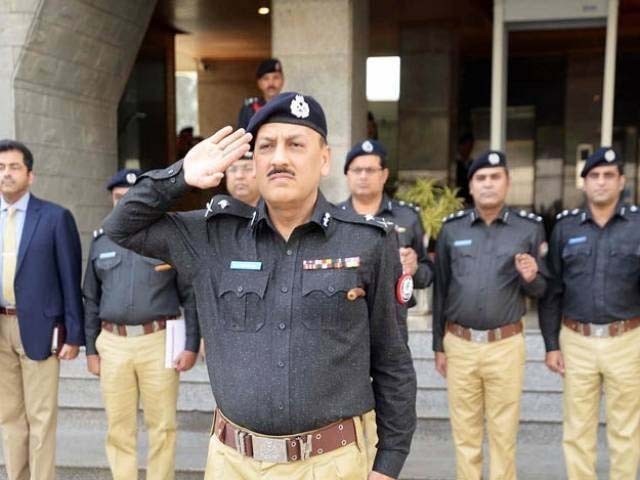 The following is an old joke about the police in Karachi. The police chiefs of London, Tokyo and Karachi were discussing how they tackle crime in their cities. The London police chief said, "When a robbery occurs in my city, we solve the crime within 24 hours." The Tokyo police chief said, "We catch the thieves within 12 hours." The Karachi police chief responded with, "We cannot arrest anyone, as it's our policemen who commit most of the crimes in Karachi." In 1984, I visited a police station in Karachi to see someone who had been arrested. As we were talking, the phone rang and the SHO picked ...
Read Full Post
Every third person living in Karachi has a story to tell – mostly about how their cell phone or wallet was snatched when they were mugged at gunpoint. I am one of those lucky people, thank God, who has never been mugged or assaulted. But had I not made a narrow escape during last week's incident, I would definitely not have been able to maintain this claim today. We were commuting to office early in the morning when we noticed two motorbikes following us. The passengers on these bikes had their hands in their pockets. As we approached a speed-breaker, the van ...
Read Full Post
I walked into the newsroom and everyone was buzzing. There was a blast in Hassan Square and someone was dead. It's Karachi so you know, this stuff happens every other day, but it wasn't just any other day and it wasn't just someone. It was Chaudhry Aslam. The Taliban finally got him. After God knows how many attempts, they finally got him. In 2011, they blew up his house and then in January 2006 there was an assassination attempt made on him at Gizri by gunmen associated with a big political party. Chaudhry Aslam's house bombed. Photo: AFP I grew fond ...
Read Full Post
Recently issued statements by the Muttahida Quami Movement (MQM) chief Altaf Hussain and the subsequent debate on the floor of the National Assembly have brought forward a plethora of concerns for citizens of Karachi. The ruling party, Pakistan Peoples Party, instead of giving hope and a plan to stabilise the worsening law and order situation in the city, has started pointing towards the 30-year-old violent history of this beautiful port city. Instead of showing resolve to eliminate criminal elements, the information minister for Sindh government, Sharjeel Memon, accused the MQM of hatching a conspiracy alongside the Pakistan Army. Allegations are ...
Read Full Post
Ordinarily, Pakistan does not surprise me with the injustice that goes on in the country. I live in Karachi and am frighteningly used to instances of violence and bloodshed that the city is reputed for. The news, more or less every day, leaves me depressed, but for the past few days, my heart has been aching for what is going on in Karachi — especially Lyari. In four days, Lyari has seen the concentrated essence of what we call 'Karachi violence'. Four were dead as of June 10 and 18 had been injured even before the sun set. With a ...
Read Full Post