For anyone who doesn't know who Kumail Nanjiani is, he's a Pakistani-American comedian, writer and actor. Nanjiani was born and raised in Karachi, graduating from Karachi Grammar School before moving to the United States to attend college. If you're still reading this, you're probably wondering, so what? Why do I care? What has he done for Pakistan? Well, he's doing the impossible – he's representing Pakistan, in a positive light, in Hollywood. Wondering how? Well, keep reading! 1. A Pakistani hosting Saturday Night Live (SNL)… wait, what?! Your host for the evening: @kumailn! ✨ #SNL pic.twitter.com/5P0RzSiEmn — Saturday Night Live (@nbcsnl) October 14, 2017 For anyone familiar with American ...
Read Full Post
Pakistani-American comedian Kumail Nanjiani began stand-up comedy in 2009 and quickly rose to fame as one of the funniest comedians in the business. His success with stand-up led to small roles at first, but soon enough he landed his own live-comedy show The Meltdown with comedian Jonah Ray on Comedy Central. It was quickly followed by a starring role on one of the most hilarious Home Box Office (HBO) comedy series, Silicon Valley. Zoe Kazan and Kumail Nanjiani in The Big Sick (2017). PHOTO: IMDb Nanjiani is perhaps still best known for his role as the Pakistani software-engineer, Dinesh Chughtai on Silicon Valley. That is most likely going to change with the release of ...
Read Full Post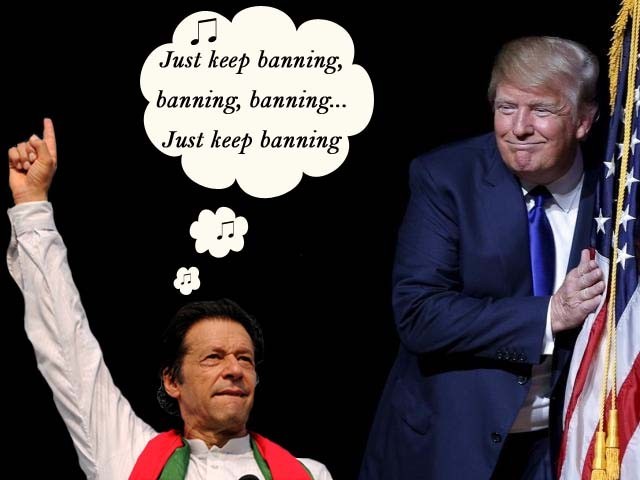 Most things that come out of Imran Khan's mouth are emotional statements bereft of nuanced thought or judgment. This one was no exception. Like most things Imran Khan, the intention and underlying thought might well have been good, but the execution came out looking all kinds of dumb. Imran Khan stated he was praying that Trump bans Pakistanis from travelling/immigrating to the US. The reason: It would prevent the brain drain and compel people to travel back to Pakistan to fix the country. Now let's be fair, the intention here is good. Pakistan definitely has a brain drain problem. The ...
Read Full Post
Of the myriad toxic habits incorporated by the modern day people, there's one that is so rampant in practice and seemingly innocuous in nature that people hardly notice they're doing it. That habit, my friends, is the habit of hoarding virtual friendships in our lives. Yes, the usage of the word 'hoarding' is intentional and, before you go off on a tirade about how I'm objectifying people, let me explain why. Consider the modern day practice of socialising. We meet someone, somewhere (or virtually), establish communication, strike a mental connection (though most people tend to skip this step altogether), determine ...
Read Full Post
I was 10-years-old when I saw something I had never seen before: one night, in a dark corner of the desert on the outskirts of Riyadh, my mom switched seats with my dad and got behind the steering wheel. My sister and I watched in awe as she began to cautiously accelerate. But, as the novelty of the situation coursed through her veins, with the sound of police sirens behind us, all excitement quickly abated turning into dread. My dad nervously rationalised why he was sitting in the passenger seat with a woman behind the wheel in a country that, ...
Read Full Post
From holding the title of the first person to be denied US visa and prohibited from entering US soil for nearly 10 years for his deliberate inaction in stopping the Gujarat massacre, Prime Minister Narendra Modi has certainly come a long way, judging by the warm welcome awarded by the Obama administration. His previous record of being a 'severe violator of religious freedom' has been conveniently shrouded with diplomatic immunity as he conducts flurry of meetings with American statesmen, prominent Indian Americans, and heads of Fortune 500 companies and tech corporations. Pakistani anchor Dr Shahid Masood hit the nail on the head when he compared Modi ...
Read Full Post
August 2015 fell on South Asia's shoulders as an overbearing weight and a massive shock – as preparations for Independence Day on both sides of the Pakistan-India border were underway. Pakistan's largest child abuse scandal surfaced, wherein some 400 children had been victims to the perverted fantasies of sexually depraved men. There has been much debate and dissent as to what the rationale behind rape is, and everyone pretty much knows what drives a rapist to rape. What is more important to note here is the nonchalance of the police force and the deformed laws that govern the heinous crime that rape is. From across the border, ...
Read Full Post
Peshawar, the capital of Khyber-Pakhtunkhwa (K-P), is gearing up to host the region's largest gathering of techies, entrepreneurs and designers – the Digital Youth Summit 2015 (DYS). First organised in 2014, it is a joint venture of Peshawar 2.0, World Bank and the Khyber Pakhtunkhwa IT Board. Popularly known for its hospitality, Peshawar is one of the oldest existing cities in Asia. This tells the story of its resilience, and its ability to survive and stand tall even in the most testing of times. However, this is an age where the most likely cities to survive and remain on the global map would ...
Read Full Post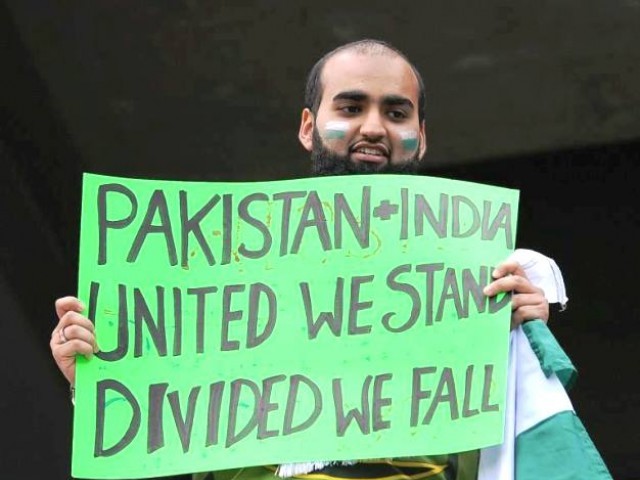 Like most Pakistani's, I too experienced an overload of nationalistic fervour when I left Pakistan and that too for India. India evoked a psychological barrier and conjured the dreaded feeling of being 'the other' even though I had spent my formative years away from the jingoistic identity formation of the Zia years and had been brought up with the tolerant outlook of my parents (although my Kashmiri father did have staunch nationalist ideals). In hindsight, it was a sad, instinctive conditioning. I remember our Indian neighbours in the UK, where I spent most of my childhood, and despite the exchange of formal pleasantries ...
Read Full Post