"You know what? You can travel to any place in the world without updating your status on Facebook!" "What's the point of sharing your pictures on social media? What do you want to prove?" "What are people supposed to do with what you are having for dinner at XYZ restaurant?" To start off, I am not a big fan of changing my display picture every week or putting my selfies on social media; it doesn't interest me. I never share where, what and with whom I am eating. I have never posted about how many pounds I lost or gained in the ...
Read Full Post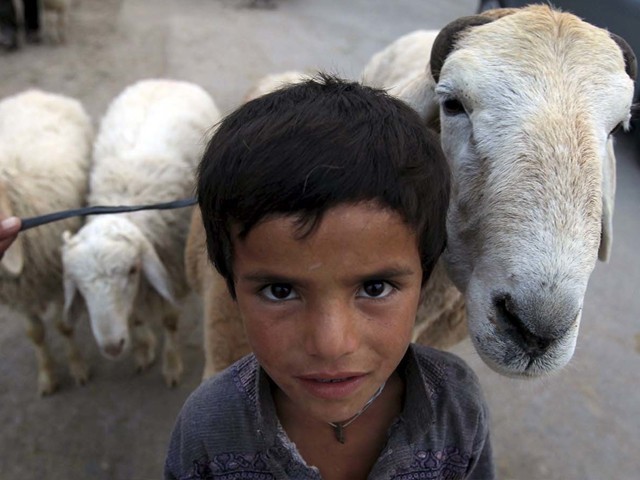 "Mama! Mujhay subha uthana please aath bajay. Baba kay sath mandi jaunga," Ali pleaded with his mother. (Mom! Please wake me up at eight in the morning. I have to go with dad to the cattle market) She nodded as she tucked him in lovingly. Ali had been looking forward to the Bari Eid since Ramazan. He had been extremely disappointed to find out that the Eid after Ramazan will not involve getting a bakra (goat) and bringing it home. He had insisted though. "Hum le aatay hain na! Hum bakra isi wali Eid pe le aatay!" (We should get it! We should get ...
Read Full Post
In earlier times, women, generally, did not take to working nine to five and were happy to employ their talents at home. Maintaining the house, taking care of the children and cooking meals pretty much occupied their time and yes, it was not an eight-hour workload. Living with the in-laws, in extended family setups called a joint family, had its fair share of responsibilities but the arrangement also came with some liberties. Then evolutionary forces introduced the concept of independent lifestyles. This helped subside the usual 'saas bahu' rifts and the distances helped reduce the tension in this relationship. However, it was the children ...
Read Full Post
Sometime ago, I came across a news article on Facebook about a woman who had killed herself because she didn't like the colour of her hair. Apparently, she made several appointments with her hairdresser but after being repeatedly disappointed with the results, she gave up and killed herself. This shocked me at first but I soon realised that that this wasn't really anything new. Although perhaps, not as mentally disturbed as that woman, I have personally seen a number of girls around me suffering from similar problems. The way they look affects their entire attitude towards life and their hair, skin, clothes, ...
Read Full Post
The triad of sociopathy refers to three behavioural characteristics that are associated with violent tendencies including murder and aggressive sexual behaviour. These characteristics include fire-setting, violence towards animals and bedwetting. A combination of any two is considered a sign for worry. Then there is compensation, a strategy whereby people cover up for their shortcomings, real or perceived, by excelling in other areas of life. This, in itself is quite normal. Children keep playing different sports till they find one they are good at and the ones who are subpar at all of them will usually end up burying themselves in books and getting good ...
Read Full Post