It was shocking to hear Defence Minister Khwaja Asif proudly confirm that the government has agreed to the Saudi request and will allow former army chief General (retd) Raheel Sharif to command the Saudi-led military alliance of 34 Muslim nations to fight terrorism. However, observers are concerned that the coalition could be used for future conflicts against Iran and its ally Yemen.  The National Assembly had earlier agreed that it would not be in the country's interest to take sides in the present war between Saudi Arabia and Yemen (Iran's ally), and had decided that Pakistan would stay neutral in the ...
Read Full Post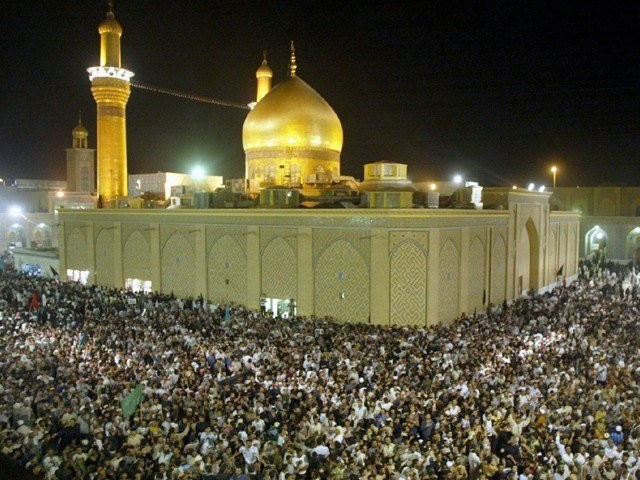 Today, conversations on religion, religious beliefs and notions even peripheral to religion are quickly associated with extremism, conservatism and terrorism. Therefore, I would like to begin with a definition of the word 'religion'. Religion means 'to bind', to connect an individual to God – it is an institution with a purpose to transcend human beings and connect them to their creator, be it Allah (SWT), Ram, Jesus, Buddha or just Nature. However, religion remains incomplete without a line of tradition and rituals, which is an attempt to humanise the process of connecting with God. Muharram is the first month of ...
Read Full Post
I started my career as a Religious Education (RE) teacher in September 2013, in a school that has nearly 1500 students ranging from the ages of 11 to 18. Of these, approximately 75% come from a Muslim background. Due to the comments and vitriol usually directed towards Shias, I chose to hide my identity as a Shia Muslim from my class. If my students ever asked me what 'type' of Muslim I was, I never felt the need to tell them that I was Shia. I merely insisted that I was just a Muslim – but they were never satisfied with that ...
Read Full Post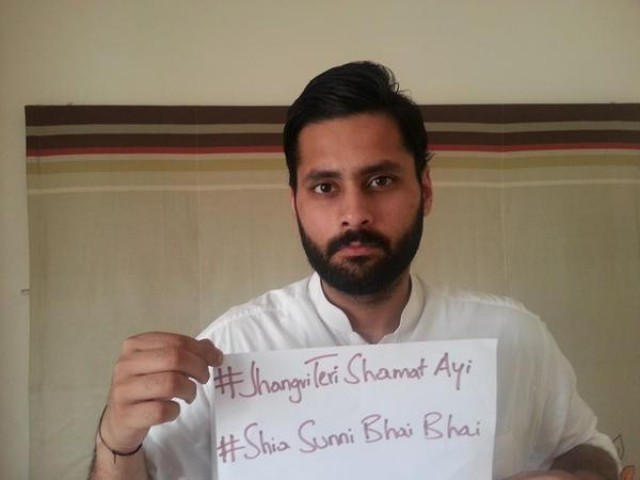 Dear Sir, I am writing this to bring your urgent attention to an illegal public gathering of Ahle Sunnat Wal Jamaat (ASWJ), which was declared as a banned outfit on February 15, 2013, by the Government of Pakistan. The gathering is being held on February 21, 2015, after Maghrib Prayers, at Karachi Company Market, G-9 Sector, Islamabad, which falls within your jurisdiction. In fact it is just seven minutes away from the Islamabad Capital Territory Administration Office. Photo: Jibran Nasir The gathering is being held to mark the death anniversary of the founder of Sipah-e-Sahaba (SSP), Haq Nawaz ...
Read Full Post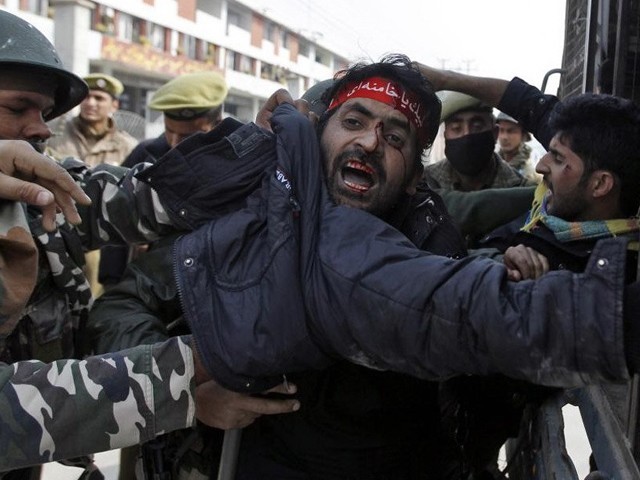 On Sunday, November 2, 2014, Indian authorities imposed severe restrictions in different parts of Srinagar city and prevented Shia mourners from taking out a Muharram procession from Shaheed Ganj area of the city. Strict orders, as per section 144 regarding processions, were imposed in areas falling under Kothi Bagh, Shaheed Gunj, Maisuma and Kralkhud police jurisdictions of Srinagar city. The Shia mourners, however, defied the restrictions and continued to take out processions from various areas. Many mourners were seen striking their chests and reciting Noha and Marsia to pay tribute to the martyrs of Karbala. This ban on Muharram processions in Kashmir ...
Read Full Post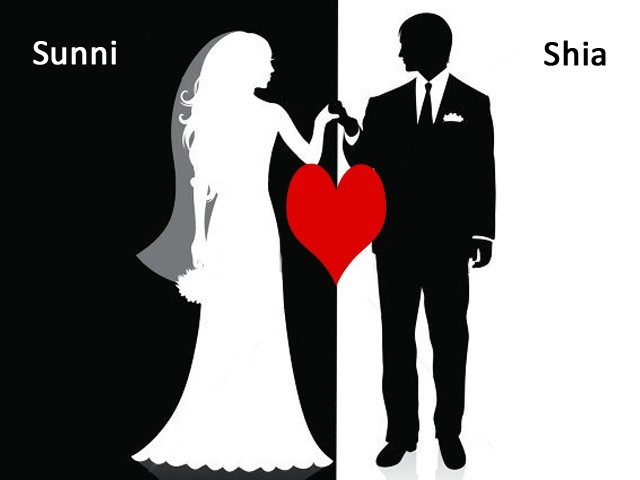 It would be safe to say that I never really believed in love, despite having read a million romance novels, watching the necessary romantic comedies and having the requisite number of crushes during my teen years. I guess you could blame my convent education, my formative years being in the influence of feminists. I prescribed to the theory, 'A woman needs a man like a fish needs a bicycle'. I was a love-cynic at best and mighty proud of it. I could never understand how some girls could fawn over the opposite sex, fall helplessly head-over-heels and tie the knot at times to ...
Read Full Post
"Oh you're from Pakistan? How is your country doing?"  Asked a classmate here at the London School of Economics (LSE) two weeks ago.  The question took me back to a different time… somewhere in the past, someday not too long ago, when I had gone with a few friends to visit a locality in Karachi called Abbas Town. "This wall will fall unto this wall, this pillar on this pillar and then, we'll all die…" Said a little boy sitting on a plastic chair in a hall with paints on his hands. That was a normal conversation and imagination for him. He had lost ...
Read Full Post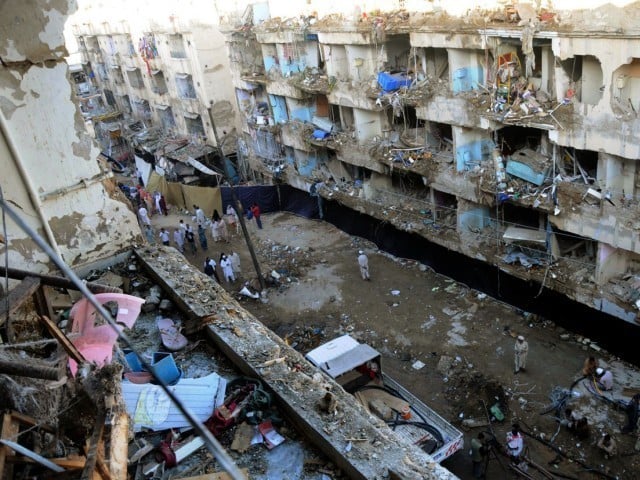 In a town where Shias and Sunnis had lived together peacefully for years, worshipped just down the street from one another, played cricket and often sat together in the evenings to chat, a sign survived amongst the rubble which read in Urdu, "A Muslim is a brother to another Muslim." It symbolised the brotherhood of the town's Shias and Sunnis. It was such a town in Karachi, home to outspoken women and communal harmony that was struck by terror one year ago today. "It looks like Israel bombarded Palestine," exclaimed one man from Abbas Town as residents had approached Hamid Mir with one heart-wrenching account ...
Read Full Post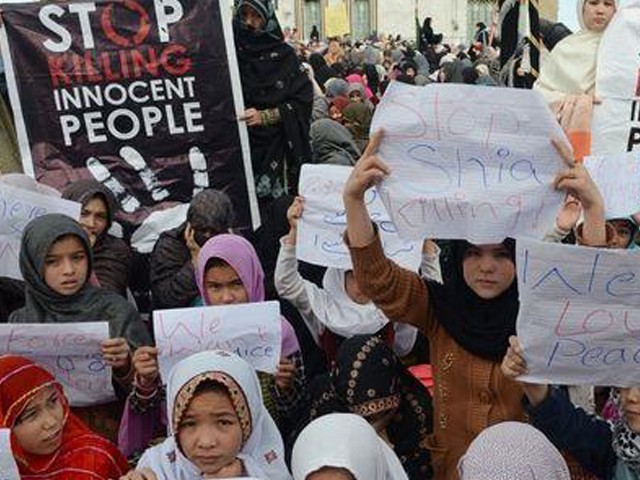 When Aslam Raisani, the then chief minister of Balochistan, was asked about the Mastung massacre in September 2011, he replied, "The population of Balochistan is in millions, 40 dead in Mastung is no big deal." When asked about what he would do for the grieving families of the victims, he replied, "I can send a truckload of tissue papers for them to wipe away their tears." Horrific as this may sound, the Mastung massacre was not the bloodiest day in the long history of Shia killings in the Hazara community. That 'honour' goes to the massacre on January 10, 2013 in Quetta where over 100 people were killed ...
Read Full Post
Be it Veena Malik, Shoaib Malik, or Rehman Malik, there is one thing I have realized; it's not easy being a Malik in Pakistan. The Maliks of Pakistan are forever surrounded by controversies. Despite stiff competition amongst politicians and artists who struggled to top the "hall of shame, 2011," guess who has managed to secure the first position once again? Our very own, very dear, very entertaining, Dr Abdul Rehman Malik. To acknowledge his outstanding performance, he has even been awarded a PhD degree by the Syndicate of Karachi University in recognition of his "matchless services to the country." Some of his golden words ...
Read Full Post