At the time of writing this article, the trailer for The Legend of Maula Jatt (LoMJ) has already garnered around three million views on multiple accounts on Facebook, around one million views on YouTube, and more than a million views through different reaction videos. It has generated the hype it truly deserved. Anurag Kashyap was one of the first ones to tweet about the trailer, while the likes of Karan Johar, Alia Bhatt and Sonam Kapoor are full of praise for what they have seen. Maula Jatt is back and this time its @_fawadakhan_ https://t.co/bgkA3017C3 #TheLegendofMaulaJatt #MaulaJatt — Anurag Kashyap (@anuragkashyap72) ...
Read Full Post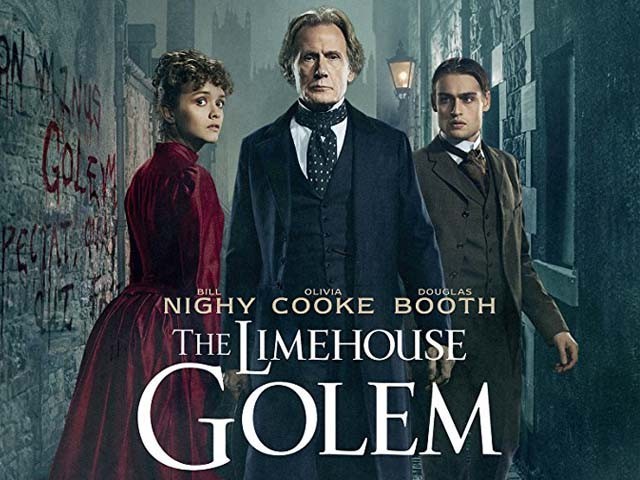 The Victorian era gothic mystery, The Limehouse Golem, will remind you of a number of Alfred Hitchcock's directorial rudiments. These include his famous methods of handling the suspense rather than utilising the milieu of surprise, the redirection of guilt, and most importantly, the MacGuffin technique, where a pleasant felon pursues certain ambition. Director and writer Juan Carlos Medina adapted this film from English author Peter Ackroyd's novel Dan Leno and the Limehouse Golem (1994). His film's theme can easily be linked to a plot pocketed from Jack the Ripper's mystery murders, with lots of Sherlock Holmes effects. It has lavish baroque amalgamation of real historical ...
Read Full Post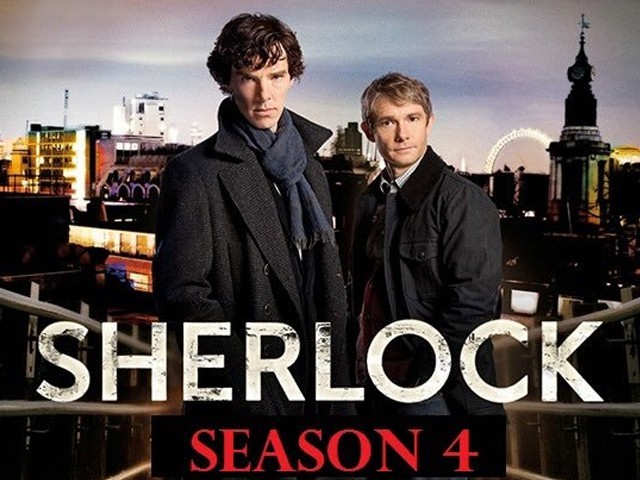 After the success of the first three seasons, Sherlock came back with a fourth season. For those of us who have been living under a rock these past few seasons, the highly anticipated and popular British Broadcasting Company Television (BBC TV) drama series is based on the character from Sir Arthur Conan Doyle's series of crime-fiction novels. It accounts the peculiar yet ingenious investigation techniques of the famous detective Sherlock Holmes. In the previous three seasons, his erratic yet 'high functioning sociopath' behaviour has earned him quite the reputation, one that is both positive and notorious, and this fourth season is no different. This time around, both Sherlock Holmes (Benedict ...
Read Full Post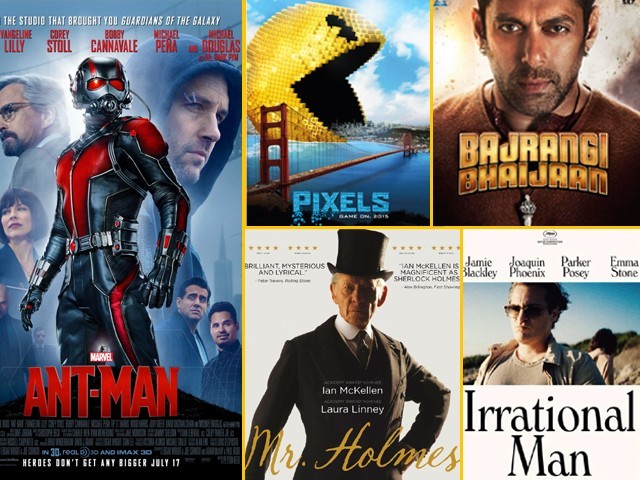 Each year Hollywood and Bollywood releases movies that shake the box office and create a buzz among the audiences. Knowing the unpredictable audience, some do well while others don't. Here are some of the movies that will hit cinemas this Eidul Fitr. Ant Man Photo: IMDb This year you will bear witness the rise of a rather different kind of a Marvel Comics superhero – Ant Man. Directed by Peyton Reed, the movie stars Paul Rudd as Scott Lang, who finds a suit that gives him extra strength, but shrinks him in size of an ant. Rudd is a criminal ...
Read Full Post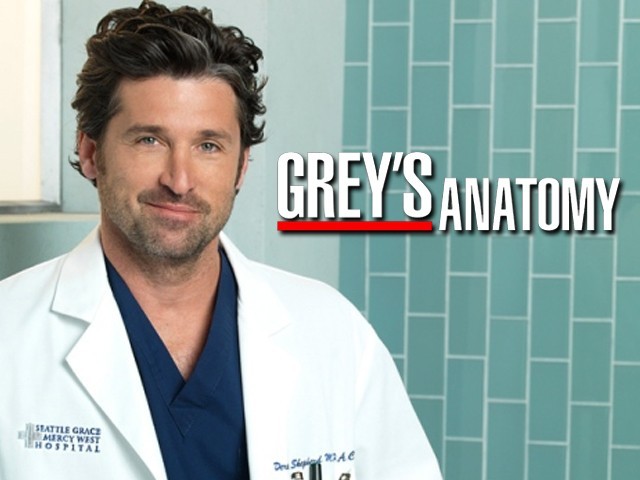 The previous episode of Grey's Anatomy had hints that this may happen, but I said to myself that Shonda Rhimes, the writer, cannot do this. Meredith has already been through way too much. Name any tragedy and mishap in the world and she has been through it. Mom had Alzheimer's, dad was an alcoholic. Her best friend George died. The plane crash killed her sister Lexie and friend Mark Sloan and mangled Derek's hand, and he was unable to do surgeries for months. Before that, in 2010, Derek was shot in the chest. And Meredith nearly died so many times ...
Read Full Post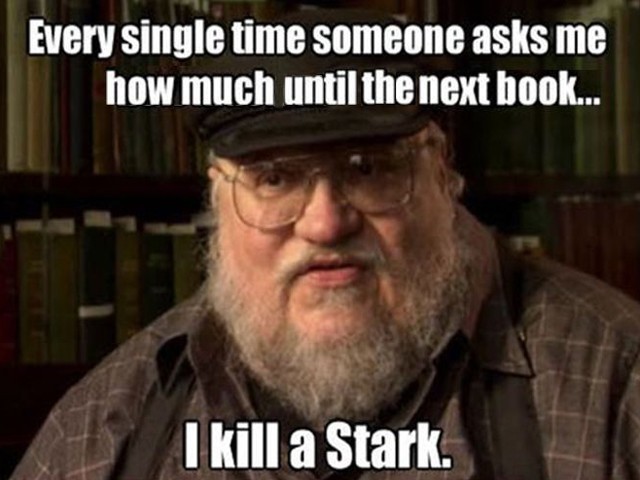 There is a rumour afloat that strikes fear in the hearts of millions. It's not the reports of the brain eating amoeba or SARS or an exotic epidemic. No, this is much more critical, infinitely more blood-curdling horrifying. The rumour is that (hold on to your dear ones. If you are a misanthropic loner then a pillow will do) George R R Martin may not be able to finish the last installation of his 'Song of Ice and Fire' books which form the plot of the wildly popular TV show, Game of Thrones (GOT). There, it's off my chest. The ...
Read Full Post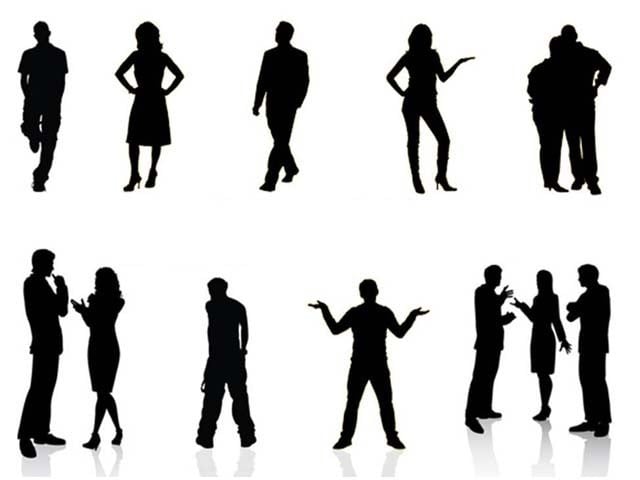 Every move you make reveals something about you. Sherlock Holmes decodes it quite easily. Patrick Jane (The Mentalist) solves his murder cases by reading the body language. Your body is a message. There is an unabridged science behind body language (Google Kinesics). The best examples of how important body language is are the silent movie actors, who used to perform back in the day when the television screens only supported black and white images. Charlie Chaplin can be considered as one of the pioneers of body language skills, given that this was the only means of communication available on the screen during his time. A powerful ...
Read Full Post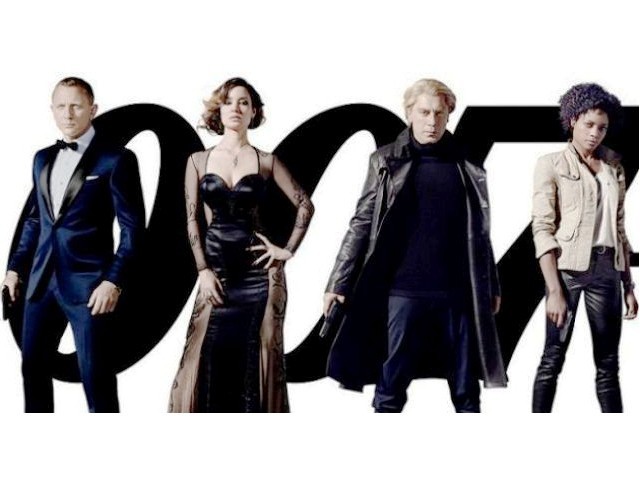 There is a debate that rages unknown to most who consider themselves the most ardent of Bond fans. Shaken not stirred is a catch phrase that has latched itself firmly into the legacy of 007's exploits, whoever may try to fill out the magic tuxedo. It is said that when the drink is shaken the ice cubes chip, hence leading to a more diluted result whereas when stirred with a special spoon the essence of the drink remains intact. He may have taken his vodka martini shaken, but Daniel Craig's portrayal of Britain's greatest export since Sherlock Holmes has certainly stirred ...
Read Full Post