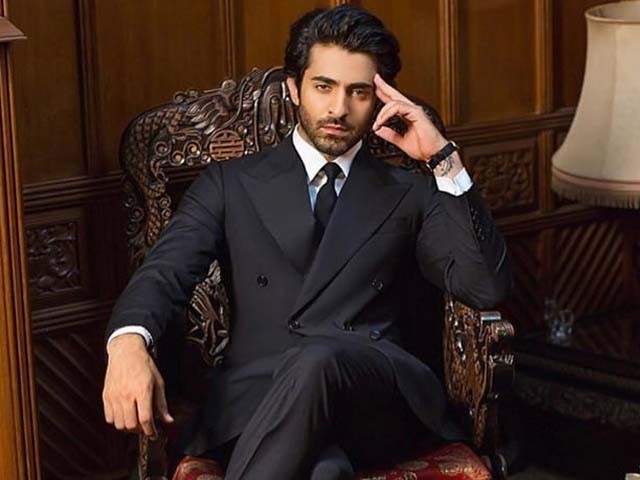 While viewers in Pakistan know Sheheryar Munawar as a leading man and as one of the bright new faces of Pakistan's resurgent film industry, many may be unaware of the work he carries out behind the camera. We have seen Munawar act in a string of successful dramas and films, but do we know him well enough as a filmmaker? In this interview, Munawar talks about what keeps him motivated, what the future holds for him, and if he'll ever be donning the director's hat. Photo by author Parey Hut Love has emerged as a critical and commercial success. How does ...
Read Full Post
After Ho Mann Jahan, Asim Raza and Sheheryar Munawar teamed up again to bring Parey Hut Love for their audience this Eidul Azha. Let's see what Asim, a maestro of the advertising world, had to offer in his film.  The movie's trailer received mixed responses for the way it showed different elements in it. Later, when the songs of the films released, such as Haye Dil Bechara, Ek Pal, Morey Saiyaan and Balma Bhagora, some were liked and some were thrashed straight away. Just like Ho Mann Jahaan, Parey Hut Love also narrates the story of the youth. In the former, it was about friendship and passion, while in the ...
Read Full Post
In 1989, Saeed Rizvi pioneered the use of cutting edge visual effects in the Pakistan film industry with his science fiction spectacle Shani. Thirty years later, after a cornucopia of advancements in computer graphic imaging (CGI), director Nadir Shah's film, Project Ghazi, also attempts to push the boundaries of Pakistani cinema. Boasting an all-star cast comprising of veteran actors and rising talent, the action film hopes to be a genre-busting trendsetter. Project Ghazi's plot revolves around a special organisation which creates an elite force of 'super soldiers' who are given advanced combat abilities. The story kicks into action when Zain (Sheheryar ...
Read Full Post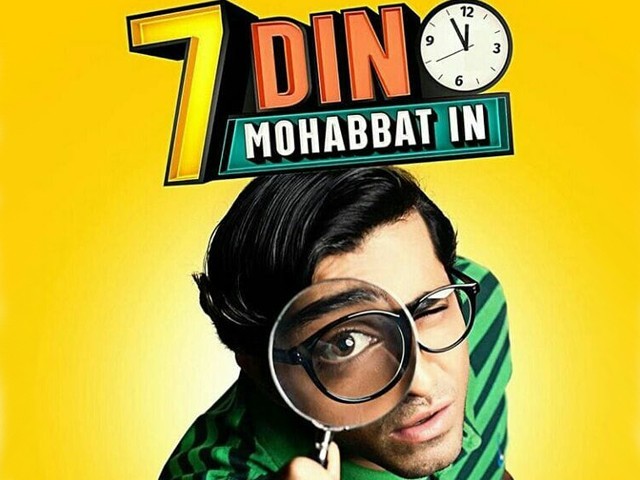 With their first film Zinda Bhaag, Farjad Nabi and Meenu Gaur proved they had the potential to make good films. With their second film Jeevan Haathi, they proved that disasters are a part of life. With their third venture 7 Din Mohabbat In (7DMI), featuring actors like Javed Sheikh, Mahira Khan, Sheheryar Munawar and Hina Dilpazir, one can only hope for the best. Not only this, the film has been written by Fasih Bari Khan, who is known for writing dramas that are both witty and hard-hitting. Another exciting factor is to see Sheheryar and Mahira working together once again, after ...
Read Full Post
Pakistan's blooming film industry has branched itself out with multiple genres; from the family drama in Janaan by Azfar Jafri and Imran Raza Kazmi, to Shoaib Mansoor's social drama in Verna. However, it goes without saying that our film industry has also given audiences a string of comedy films that left us in a fit of laughter! To name a few of the star-studded hits filmmakers graced us with, we've had Na Maloom Afraad and its sequel, along with Karachi Se Lahore, Jawaani Phir Nahi Aani, Actor In Law, and most recently, Parchi. Directed by Meenu Gaur and Farjad Nabi, 7 Din Mohabbat In has been the talk of ...
Read Full Post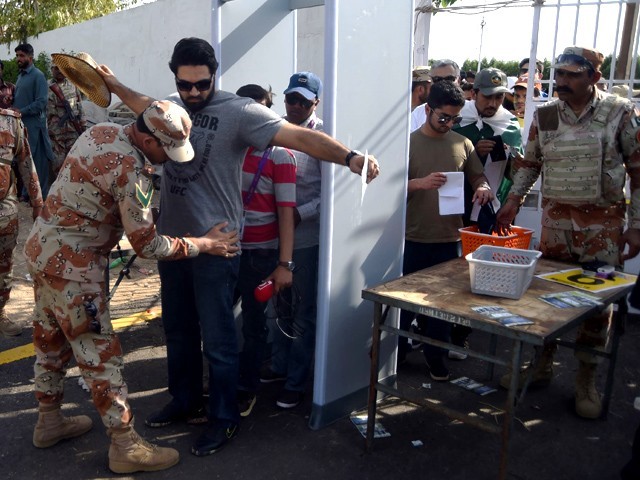 Like most cricket fans excitedly preparing for the return of international cricket back home, I was also looking forward to going to the National Stadium to watch the final of the Pakistan Super League (PSL), where last year's champions Peshawar Zalmi were up against the storming Islamabad United. The security was tight, the functioning was strict, and as the Sindh government could not afford any mishaps, they tried their best to pull the edge of each string to ensure no serious problems arose on the big day. This is precisely why each attendee was checked at least three times on their way in. After going ...
Read Full Post
"Ho Mann Jahaan", apparently among Pakistan's most anticipated films, released recently to packed houses and rave reviews. While there's enough in the film to keep you glued to the seats, Pakistan has definitely seen better films lately. An amazing soundtrack, a boisterous star-cast, decent acting, ample use of flashy colours, spectacular cinematography and some great locales are some of the film's strong points. However, there's more to the film; and far more shades of grey that go well in one flick. So here's a round-up of the deeper meanings and greater life lessons from "Ho Mann Jahaan". No spoilers ...
Read Full Post
Jutt and Bond was where most of us first saw Fawad Afzal Khan. He was a skinny, lanky, clean shaven guy with bangs. Soon after, we were surprised to see him as the lead singer of Entity Paradigm (EP), a Pakistani nu metal band, with his husky, soulful voice and that pained musician look. That was when we, the female population of Pakistan, said to one another, "Hey, this guy's not bad looking." But little did we know that he would soon be making waves and creating magic on TV and the big screen. By frequently featuring in commercials, a few songs and TV serials ...
Read Full Post