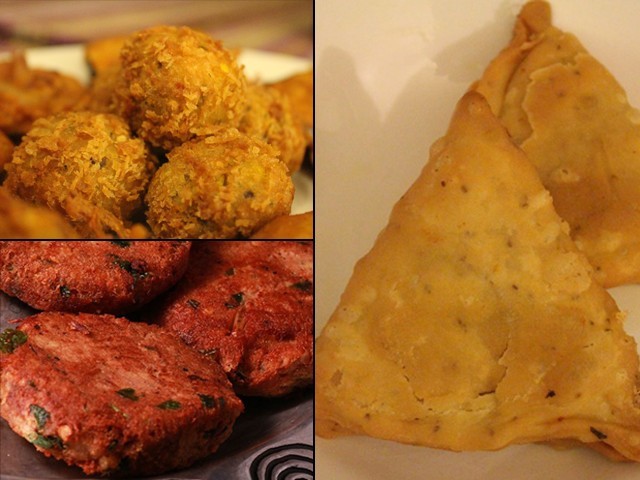 For me, fasting is like a reset button. It reminds me that I can still be whole without all the vast amount of consumerism I am involved in every day. It is also a reminder that I can do more with my time, my money, and my life if I wanted to. I can still be happy with little things in life. This Ramazan, I invested my time in a weekend guest lecture for kids from slum areas. While I love my work, sometimes one needs an escape to breathe and get a better perspective on life, and this experience did just ...
Read Full Post
Eid will always remind me of my childhood and growing up in Pakistan. I have a clear sensory memory of awakening to aromas of cloves and cardamom wafting from the kitchen into my bedroom. This is a day that revolves around family togetherness and a celebration of food, after a month of abstinence and contemplation. Though a global Muslim festival, Eid is celebrated differently in each country, highlighting the fact that this is not just a religious day, but a time to celebrate our culture and identity. But, the one unifying similarity is that Eid is a celebration of food, authentic flavours ...
Read Full Post
We Pakistanis love various types of kebabs in our food; shami kebabs being one example. They are served with almost any main course on a Pakistani dinner table. Be it with daal chawal, with paratha and achaar, a shami kebab sandwich, with mattar (peas) or chicken pulao or even with our afternoon tea. In some way, directly or indirectly, shami kebabs have been an integral part of our favourite home-cooked meals. These kebabs used to be a part of the sandwich in my school lunchbox for the longest of time and were simply known as shami kebab sandwich. Now, even ...
Read Full Post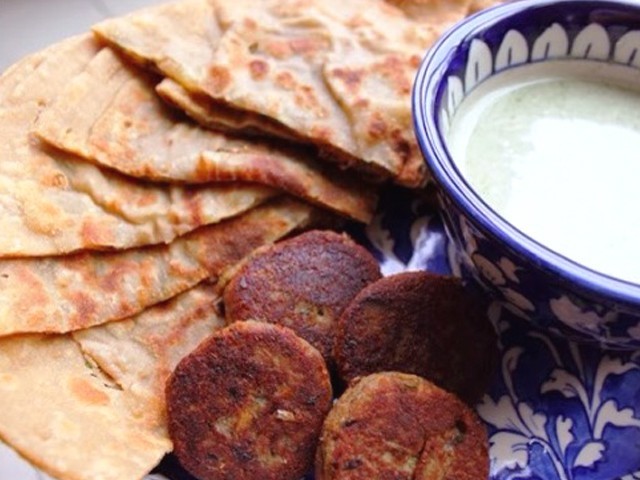 Savoury aloo walay parathay and hot, sweet, milky tea have an unbreakable connection to winter in my head. The reason could be growing up in Pakistan; that's how it used to be in our house. Waking up late on Sunday morning meant it was too late for breakfast and too early for lunch.  But the rumbling tummy could not be ignored. And so, chilly, winter Sunday mornings called for potato-stuffed buttered parathas for brunch served with shami kebabs or Pakistani style spicy omelettes. In my mother's household all parathas were prepared either with home-churned white butter or with homemade desi ghee (clarified butter). As a little girl I remember watching my nani (maternal grandmother) ...
Read Full Post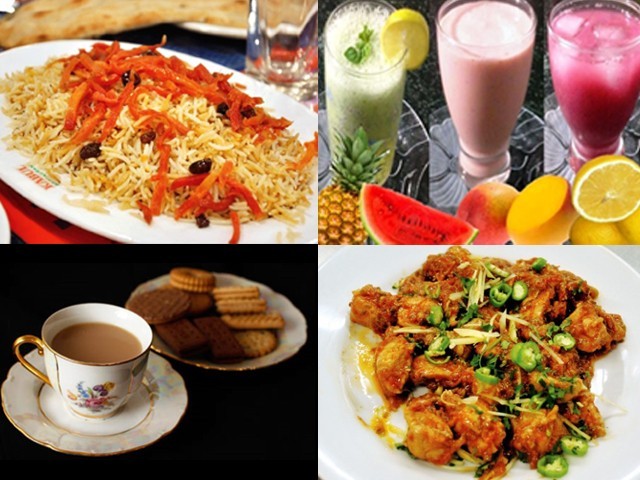 The food we eat today is influenced by several cultures. I learned this after reading the highly informative book called Curry: A tale of Cooks and Conquerors by Lizzie Collingham. The historical references in this book are elaborate and provide an insight into our cuisine. Take spices for instance. Isn't it almost impossible to fathom the idea of Pakistani and Indian cuisine without the use of different types of spices? But before the Portuguese entered Goa, our part of the world had never seen a chilli. And when the Europeans travelled to India, their aim was to increase trade, but as a result of this trade, new ...
Read Full Post