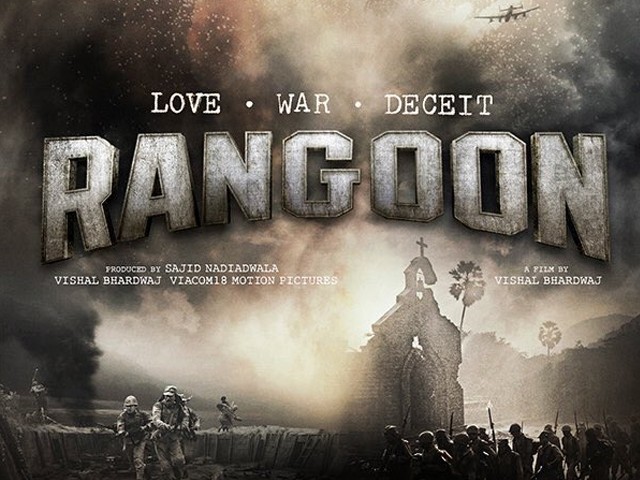 There's a line in the film where Saif Ali Khan tells a British officer, "We're actors; we know how to convince people." I am sorry to burst your bubble here Chote Nawab, but regrettably your statement falls completely flat on its face if the said performers are asked to work with a wearingly long and complicatedly patchy screenplay. Saif Ali Khan in Rangoon (2017)Photo: IMDb At 167 minutes, Vishal Bharadwaj's Rangoon isn't just a drag but also tediously stuffed with a hotchpotch of multiple storylines. Rangoon takes us back to 1940s Hindustan, against the backdrop of contrasting independence ideologies of dovish Mahatma Gandhi and hawkish Subhash Chandra ...
Read Full Post
I am all for nostalgia. I am all for reviving things which have been lost to oblivion. That still does not mean you bring back Rana Navedul Hasan and make him Pakistan's Test captain and then make him centre of your team's imagery. 'Tamma Tamma' is not as old as Rana. It is, nonetheless, 27-years-old. The current generation has recently been fed with many a song from the 90s and 80s in almost every other movie. The most recent one being 'Laila o Laila' where Sunny Leone tries to save a sinking ship called Raees. However, Leone is no Zeenat Aman, just like Alia Bhatt is no Madhuri Dixit. Rest assured, the recent 'Tamma Tamma Again' is ...
Read Full Post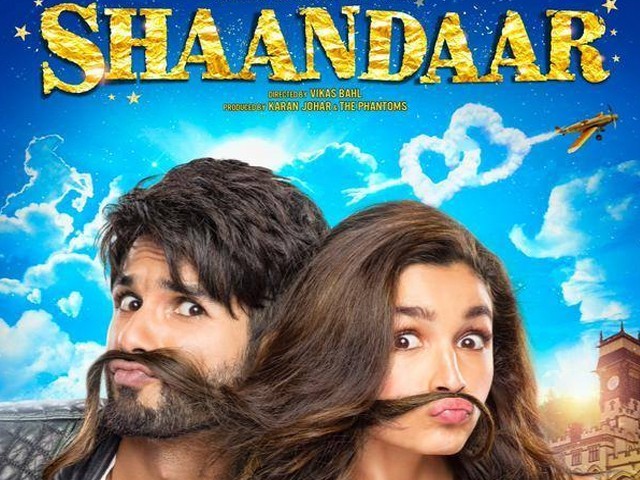 Shaandaar is a romantic comedy revolving around the subject matter of matrimony and nuptials, combined with the concept of a destination wedding set in London. Think of it as a big, fat Greek Shaandaar Indian wedding.  It is directed by Vikas Bahl of Queen fame and is produced by Fox Star Studio. This movie would appeal to the younger generation as they may find it relatable to some extent. Starring the newlywed Shahid Kapoor and the girl next door, Alia Bhatt, the movie is combined with what seems like a family affair. The cast also includes Pankaj Kapoor and making her acting debut, Sanah Kapoor.  Veteran actress Sushma Seth is also casted in ...
Read Full Post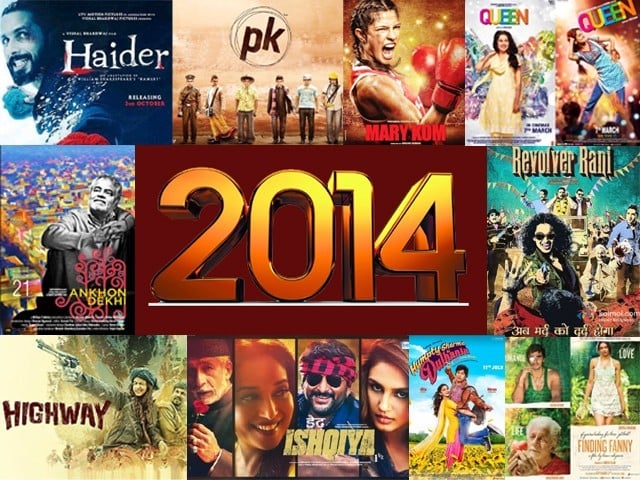 2014 was a year of experimentation for Bollywood. Actors rediscovered themselves in terms of performances and directors went the extra mile to showcase movies and tales which provided sheer amusement to audiences. This roundup is about the 10 best Bollywood movies of 2014 and the only movies which, in my opinion, gave us the whole package – great performances, great songs, applaud-worthy scripts, fantastic storylines and capturing dialogues. To clarify, I am not talking about the highest grossers here, just quality entertainers. So here is my take on the top 10 Indian movies of 2014: 10. Finding Fanny –  Photo: File Finding ...
Read Full Post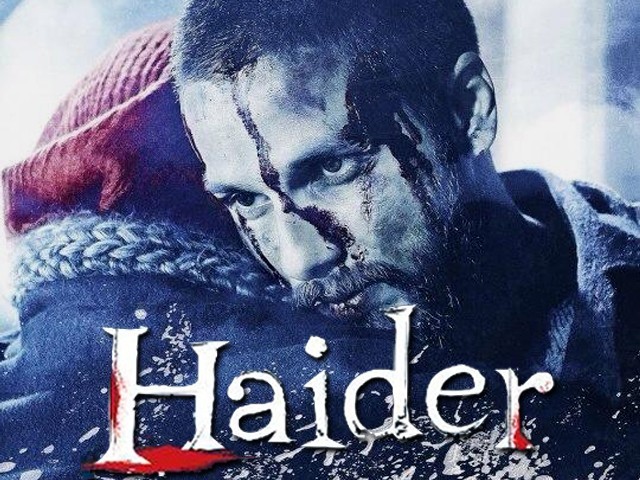 This is not a review of the film 'Haider', but an evaluation of the strong political reactions it has generated. This review is unsuitable for adults easily aggrieved by unfavourable judgement of their political views. Vishal Bhardwaj has established himself as an artist who likes to prod controversial subjects, just to see what happens. While the film itself boasts an impressive rendition of Shakespeare's magnus opus, set to the beat of dazzling musical numbers, and jaw-dropping footage of the embattled valley, what truly stands out is its boldness. India: 2/5 stars While Haider managed to successfully squeeze its way through tight grasp of the Central Board ...
Read Full Post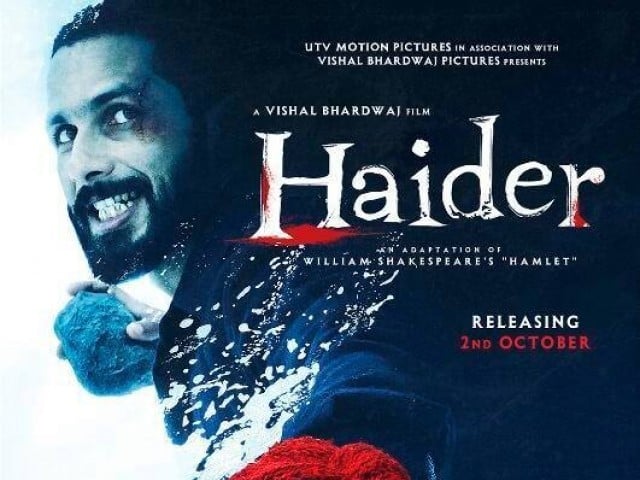 William Shakespeare, in one way or another, is an inspiration for every writer. In Bollywood, there is only one director, Vishal Bhardwaj, who has always done justice to Shakespeare's plots and has done exceptionally well in entertaining the audience. Omkara and Maqbool are good examples of this. This time again, Bhardwaj, along with Basharat Peer (a Kashmiri journalist), has penned down an adaptation of Shakespeare's most ambitious play, Hamlet. After R… Rajkumar and Phata Poster Nikla Hero (the masala entertainers), Shahid Kapoor was offered perhaps the most complicated role of his acting career; a role that needed thorough understanding of the character, ...
Read Full Post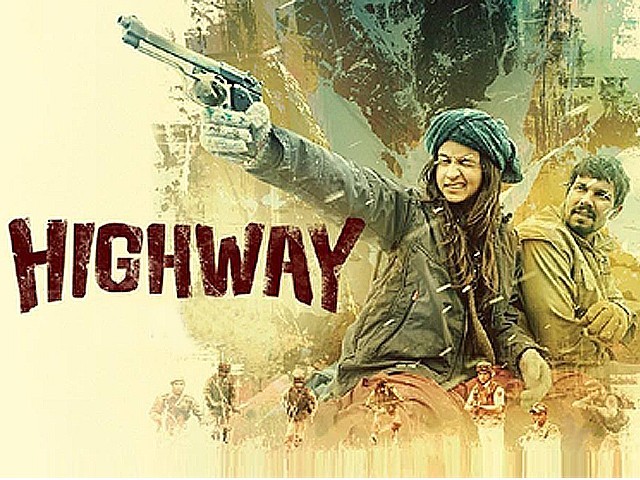 I have the tendency to overanalyse an Imtiaz Ali film. I kept looking for Heer Ranjha in Rockstar and derived multiple interpretations from the coffee mugs of Love Aaj Kal. And then came Highway – an invitation card to find layer upon layer of symbols. Although a film that sounds like just another love story based on Stockholm Syndrome from a distance, Highway has a lot more to offer when you come closer; a lot more substance, a lot more feel. And definitely something a lot more important than a mere love story. The question is, is it even a love story in the first ...
Read Full Post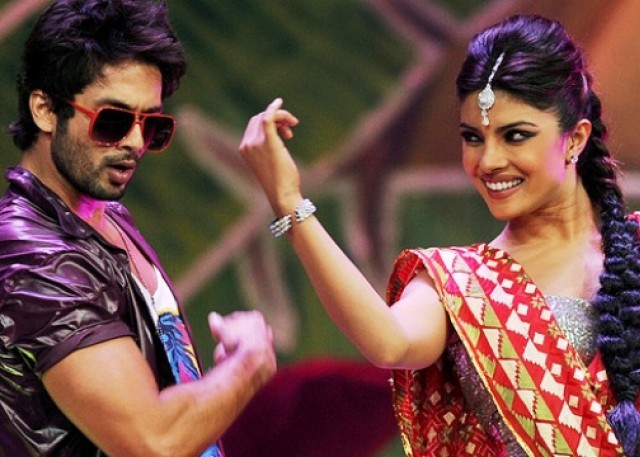 Fancy a romantic Hindi flick? Go watch the latest Bollywood movie Teri Meri Kahaani, where the dashing Shahid Kapoor and the gorgeous Priyanka Chopra enliven the characters penned by Kunal Kohli. There are no guarantees, however, that this film will provide you with much entertainment though. Kunal Kohli has handled both hits and flops in his career as a filmmaker. Hum Tum and Fanaa are examples of Kohli's extraordinary work to date. His new film, however, fails to deliver the same extraordinary brilliance. The confusing first impression Initially, the majority of the audience presumes that the story of Teri Meri ...
Read Full Post