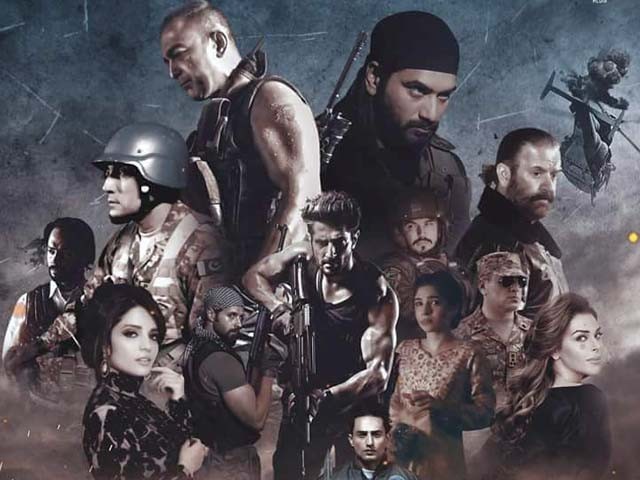 The much awaited Yalghaar is based on the true story of Pakistan Army's Swat Operation in the Piochar region, and is, in a way, dedicated to the bravery and sacrifices of Pakistani soldiers. Hassan Rana, the director, explores what happens in the lives of those involved in the operation.  The Lolly production has quite a star-studded cast, such as Shaan Shahid, Humayun Saeed, Bilal Ashraf, Ayesha Omar and Armeena Rana Khan. The list does not end there, as Adnan Siddiqui, Gohar Rasheed, Umair Jaswal, Sikander Rizvi, Ayub Khoso and Sana Bucha also make appearances. It seems as if the director did not want to leave anyone out while ...
Read Full Post
Forget sawaiyan and prepare yourself to feast on three sumptuous cinematic delights this Eid instead. We have got the Salman Khan starrer Tubelight vying for our attention against two local offerings. While Yasir Nawaz's Mehrunnisa V Lub You might sound like a safe bet, owing to its over the top Bollywood vibe, it is Hassan Waqar Rana's Yalghaar which has gotten yours truly all psyched. Seasoned stalwarts like Shaan Shahid, Humayun Saeed, Ayub Khoso and Adnan Siddiqui are all part of the incredible roster along with Bilal Ashraf, Umair Jaswal, Gohar Rasheed, Ayesha Omar and Sana Bucha amongst many others. The huge ensemble cast reads like a dissertation on the who's who of the Pakistani entertainment industry. Photo: IMDb [caption ...
Read Full Post
Pakistan's movie industry met its downfall during the 1990s and 2000s. This was the time when big screen actors migrated to television, because there was no variety and Punjabi movies ruled the cinema. During the 1960s to 1980s, Waheed Murad, Nadeem Baig, Shabnam, Shaan Shahid, Resham and Reema Khan were the regular faces to be seen on screen. However, during the revival of Pakistani cinema during 2012-13, television actors adorned the silver screen with their powerful presence. During 2015, a number of Pakistani movies were released which heralded the rise of this industry. This blog will highlight some of the ...
Read Full Post
Nepotism has a new face in Pakistan. Can you guess who it is? No, it's not Nawaz Sharif. It's not the Bhutto clan. It's not the politicians or the bureaucracy. All those institutions have been swept aside by that new lady in town. We fondly call her 'Lollywood', but she's more formally known as Pakistan's film industry. She isn't really new, but her recently acquired contemporary ornaments have taken years off her face. She wears Bol around her neck, carries Bin Roye under her arm and has crowned her head with Waar. In step with her is her entourage; a horde of uncles and aunties, brothers ...
Read Full Post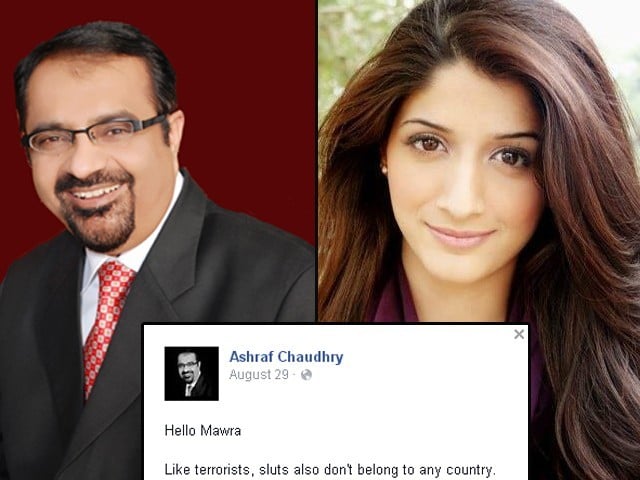 A country must be a mother. No other person could suffer so much at your hands and still call you its own. We may call Pakistan our mother, we may respect it as if it was our mother, we may even love it like our mother but is there a place for mothers, sisters, and daughters in this Pakistan? Is there no country for women? We are quick to stand up in arms when the sanctity of our adopted mother is called into question. We are often told, "The sovereignty of Pakistan must come first." There was a similar visceral reaction in Pakistan to the ...
Read Full Post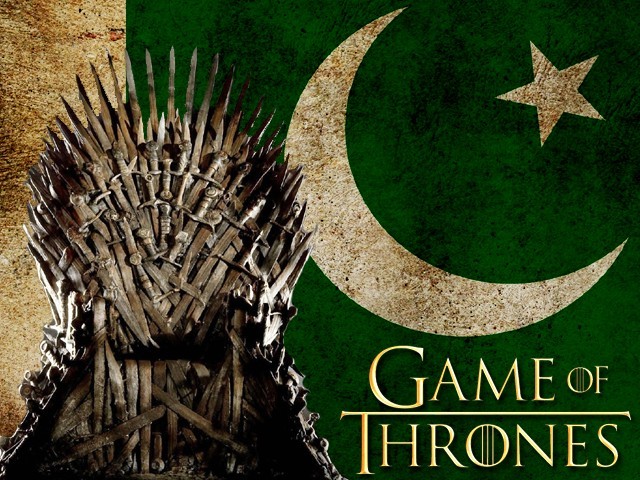 There are rumours flying around of production beginning on an Indian version of Game of Thrones (GoT). We let India sneak ahead in the nuclear arms race but we seem to be far ahead of them in the television dramas race. However, this could be a game-changer – to ensure we maintain our advantage we must make our own version of GoT before India! To make the job easier for all prospective producers, I have taken the liberty of casting the Pakistani Game of Thrones. 1. Mahira Khan as Daenerys Targaryen Our latest export to Bollywood is really the only option to play ...
Read Full Post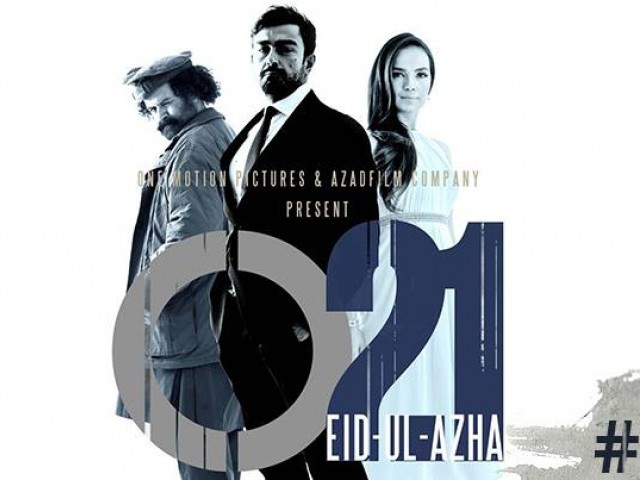 Perhaps the most impressive thing about O21 is that it was made at all. Aside from the fact that this bi-lingual Pakistani film boasts a talented cast of both Pakistani and foreign actors, and is helmed by filmmaker Jamshed Mahmood Raza, aka Jami – who here has directed his first feature length film – O21 also takes a risk by featuring a narrative that avoids all the cliché-ridden trappings of a Pakistani film. A bigger risk, however, is the pacing of the film, which at times is so slow that it makes the deliberately paced cinematic Steven Kubrick classic 2001: A Space Odyssey seem like Usain Bolt running on angel ...
Read Full Post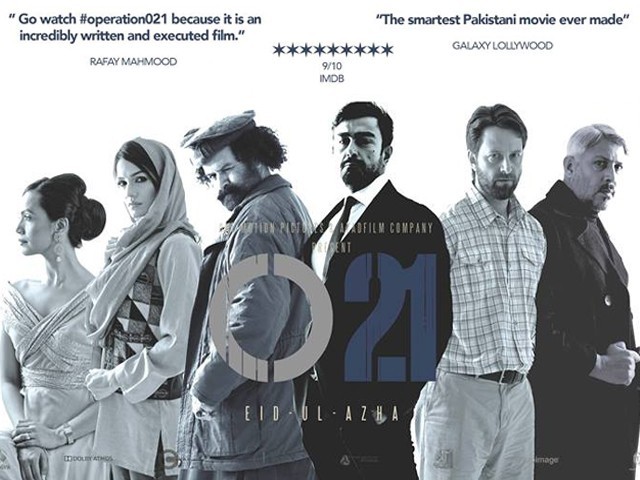 First and foremost, before getting down to the brass tacks of the movie Operation 021, those that have the slightest of doubt or inclination that Operation 021 mimics or is made along the same lines as Waar can put their doubts safely to rest.  Operation 021's principal plot, overall theme, script, character build up and dialogue are poles apart from what was previously seen in Waar. For that reason, Waar and 021, apart from having Shaan Shahid as the main lead, do not have an iota of commonality in between them. 021 is created under the umbrella of One Motion Pictures and the Azad Film Company; produced by Zeba Bakhtiar and her son Azan Sami Khan. ...
Read Full Post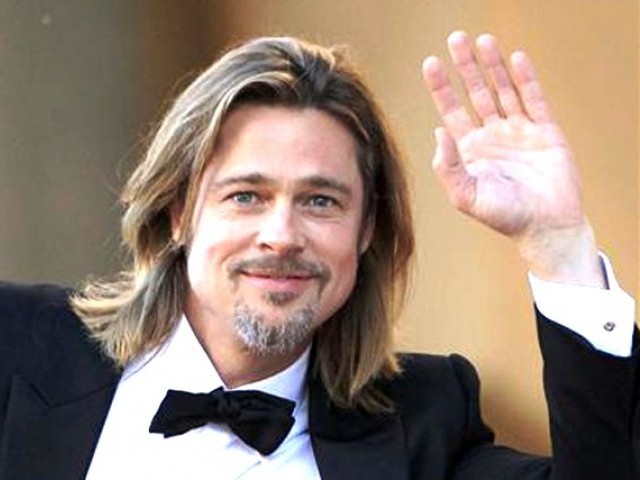 A crazy Ukrainian decided to make it his life's mission to go parading from one Hollywood event to another, making a fool out of himself at the expense of our beloved celebrities. His latest whim consists of getting out of the fan gallery and jumping on Brad Pitt, allegedly to punch him. Yes, you read it right! This guy almost managed to punch one of the most handsome men on the planet. Brad Pitt, the American heartthrob, my childhood crush and the guy who has caused many accidents at the intersection of Punjab Colony with his face plastered across a huge billboard ...
Read Full Post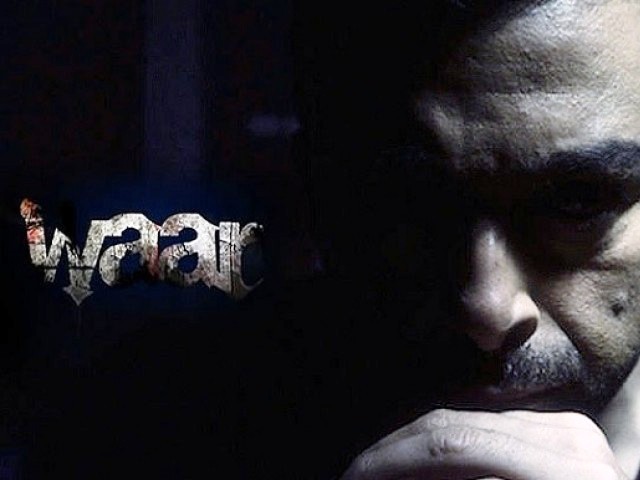 It is official. Waar is making coin! The film has shot to Rs10.5 crore within the first ten days of its release, firmly placing in its crosshairs Pakistan's highest grossing film of all time, Bol. Waar has also bettered the Pakistani box office performance of Chennai Express, unexpectedly scoring a higher opening day than the Shahrukh Khan masala vehicle. This has been a talking point for many Pakistanis, who have taken the news as a national achievement. Unfortunately, for Waar, the film hasn't been received as warmly by the nation's film critics. Predictably enough, the Pakistani public has been unhappy with the negative reviews. Fans of Waar argue that although ...
Read Full Post