Directed by Craig Gillespie, the biographical sports comedy is based on the real life of Tonya Harding (played by Margot Robbie), who rose to infamy because of her involvement in the attack on her fellow skater. Photo: Screenshot Sports rivalries can add excitement to games by raising the stakes and making the experience more intense and thrilling for both the participants and viewers. But there is also a dark side to such rivalries, especially when they get out of control, turn ugly and overzealous fans or over-competitive athletes take things to dangerous levels. This is exactly what ...
Read Full Post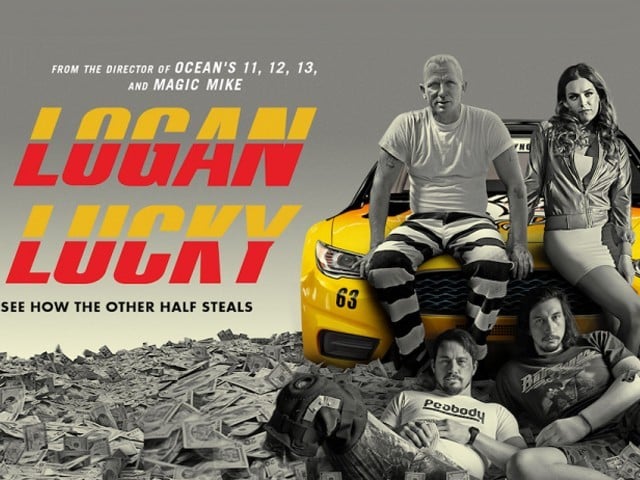 Steven Soderbergh makes a triumphant comeback with Logan Lucky, a heist comedy that sees the acclaimed director return to filmmaking after a four-year hiatus from big screen ventures. The movie, his first directorial effort since 2013, follows the adventure of three siblings who are attempting to pull off a daring, elaborate robbery. Things aren't going too well for the down-on-their-luck Logan family as the film commences. Jimmy Logan (Channing Tatum), a Southern, blue collar construction worker who once had a promising football career that was derailed by a knee injury, is fired from his job "for liability reasons involving insurance". His brother, Clyde ...
Read Full Post
Captain America: Civil War is the continuation of the Winter Soldier (2014) storyline and phase three of Marvel's Cinematic Universe. Bucky Barnes is now on the run from the law while the civilian casualties in the previous battles have led the government to intervene and regulate the superheroes under the UN supervision. Steve Rogers aka Captain America foresees the manipulation of a restricted control of freewill while Tony Stark sees it as an opportunity for the Avengers to legally become part of the United States government and avoid civilian casualties in the near future. Could the two superheroes settle their differences ...
Read Full Post