Season seven is coming to a close and the stakes just keep getting higher. The sixth episode was packed with monumental moments. The odds have definitely shifted, and not necessarily in favour of your favourite character. Reunions happened, words were thrown around, yet there has been no 'happy ever after yet. We almost expected the Stark sisters to come out stronger after their reunion but, unfortunately, as is always the case in Game of Thrones (GoT), things went awry. Since Arya Stark found the letter (where Sansa Stark asked her brother Robb Stark to call of his march on King's Landing), the sisters have become more ...
Read Full Post
When we last left the world of the Seven Kingdoms at the end of season six of Game of Thrones, many narrative threads were resolved. Cersei Lannister blows up the Sept, vanquishing many of her enemies including the High Sparrow and the Tyrell siblings, and becoming Queen of Westeros in one fell swoop. Seasons-old questions were finally answered. Jon Snow is indeed the son of Lyanna Stark and Rhaegar Targaryen and the major contenders to the Iron Throne seem poised to finally battle for it out once and for all. Daenerys Targaryen finally sets across the Narrow Sea towards Westeros, having established allies ...
Read Full Post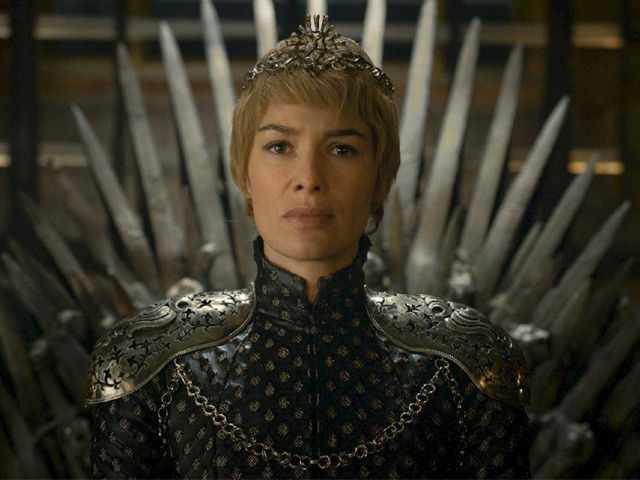 The thing about a show like Game of Thrones – although it's not hard to argue that there's nothing quite like it on the television landscape – is that due to the epic nature of its storytelling, characters are necessarily scattered far away from each other, with their own narrative arcs that are completely disparate and diverging. This has been especially true of the past few seasons, where beloved characters get tantalisingly close to meeting or reuniting, only to be flung away from each other again. This is not necessarily a criticism of the show and it certainly doesn't diminish the thrill ...
Read Full Post
Two and a Half Men premieres its 12th and final season on October 30, 2014. Twelve seasons. Even comedy giants like Seinfeld and Friends didn't make it this far, getting nine and ten seasons respectively, clearly showing how successfully this show has been received by the audience. A lot of the fame can be attributed to the star-studded cast the show has; with the controversial yet famous Charlie Sheen being in the lead role for the first eight seasons, to getting Ashton Kutcher taking over "the ashes" of Sheen. Meanwhile, many huge celebrities also made regular appearances on the show, some prominent ones being Sean Penn, Megan Fox, Steven Tyler and Mila Kunis. Despite the ups ...
Read Full Post