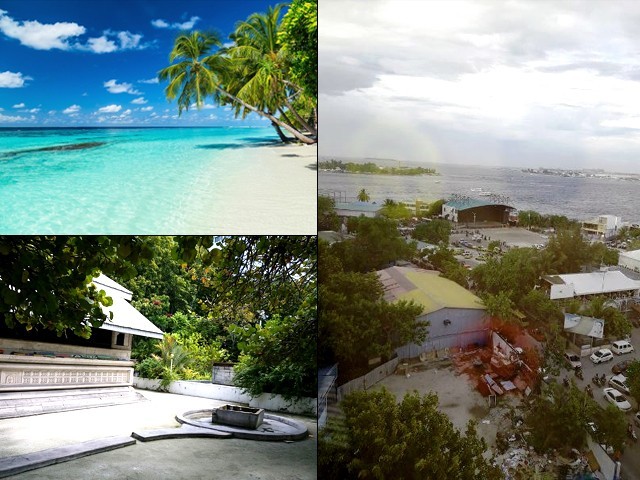 Whenever the phrase 'vacation to the Maldives' rings our ears, turquoise waters and luxurious resorts instantly flash into our minds. In order to fully utilise their vacations, the general preference of tourists is to spend time relaxing and soaking in the beauty of beaches.  Land of clear waters. Photo: Ahsan Nadeem Turquoise waters. Photo: Ahsan Nadeem Conversely, my idea of traveling and vacationing is slightly different, for my chief aim is always to explore the historical and cultural aspects of different places. Therefore, my very brief yet unique trip to the land of the clear blue waters – ...
Read Full Post
I've always been fond of seafood. Whether you're a diehard pescatarian or just a seafood lover, you're probably in need of some fresh ideas – which is why I thought I'd share one of my favourite recipes; a quick fix that will hopefully inspire you to incorporate more seafood into your meals considering it's a very important part of a healthy diet. Speaking of seafood, did you know that October is national seafood month this time around in the United States? So why not celebrate something in the name of the One World One Ocean campaign*? Plus this recipe is a winner! It's so simple, does not require any lengthy marinating ...
Read Full Post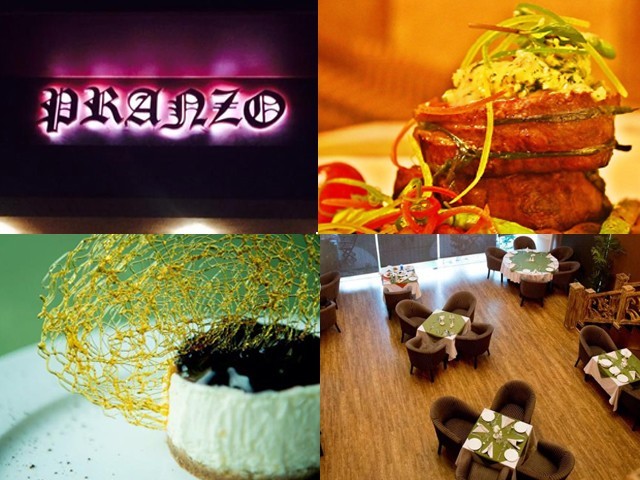 I am not very fond of surprises but my recent visit to a restaurant in Karachi called 'Pranzo' was a pleasant one. While driving around trying to figure out where to take my daughter for her graduation treat, someone forwarded a promotional video of this place and we decided to give it a try. And I must say, it turned out to be the best decision we made. The baroque style decor, the dreamy romantic chandeliers, the comfortable table settings, the huge premises, high ceilings, and various levels and sections of seating including outdoors and indoors, all culminated into a ...
Read Full Post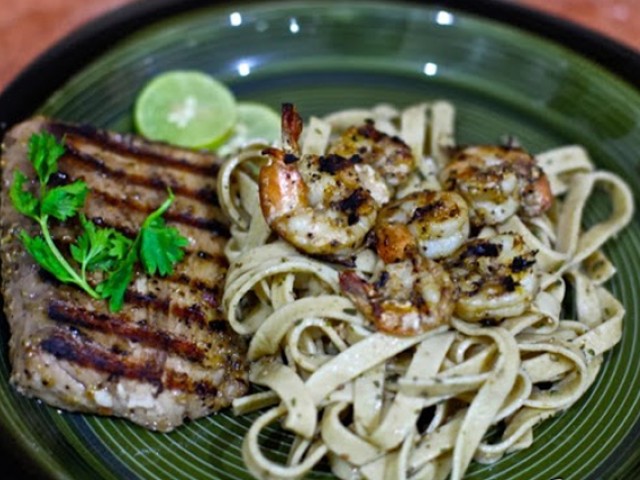 Grilling is one of those techniques of cooking that preserve the nutrition, is quick and brings out food that is visually pleasant and tastes superb. This method seals the juices and flavours of the meat inside, leaving it flaky and crispy with mouth-watering grill marks on the outside but juicy and moist on the inside. A stove top griller is the best thing that happened to me. Since I cook a limited quantity of meals, the one made by Prestige is good enough to cook a grilled meal for four. During the winter chill, inviting your friends for an outdoor grilled meal ...
Read Full Post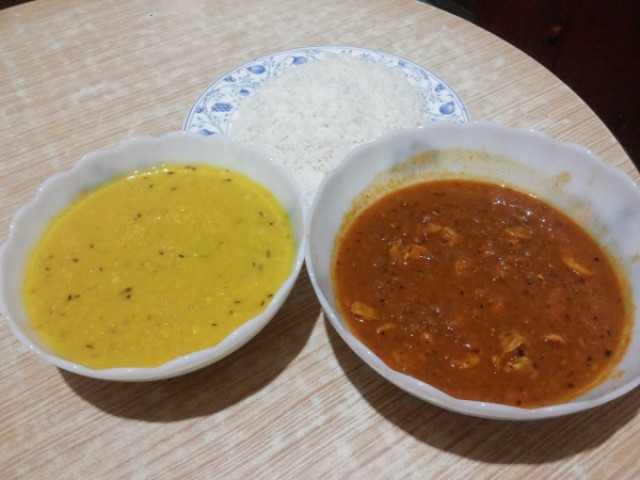 Good food, good health and a good life – this is the profound Parsi belief. For us, good food doesn't necessarily translate into an elaborate meal; it generally refers to a more simplistic and balanced approach to cooking. Since we Parsis like to feast often, we come up with easy-to-prepare meals that make our special occasions even more special. To get your celebration started, here is how to prepare dhandal patia (rice with lentils, topped with a spicy sauce). Rice with lentils and spicy prawn sauce Ingredients for daal (lentils): ½ kg toovar/arhar daal (yellow split peas). 2 tsp salt 1 tbsp turmeric 1 pod garlic, cleaned 1 tbsp cumin 750 ml ...
Read Full Post
Hook Line & Sinker (HLS) is located in a peaceful upscale neighbourhood of Block 4 Clifton. Rubbing shoulders with Oishi Sushi and China Kitchen, it is Pakistan's first fine dining seafood restaurant. The catchy name is well complimented by the overall nautical ambiance and hospitality of the staff who, by the way, are dressed up as sailors and mariners. HLS is a breath of fresh air for connoisseurs of high quality fresh sea food. The moment you step in, you are greeted with live jazz music being played by a pianist-saxophonist duo that keeps you entertained, throughout your dining experience with soft ...
Read Full Post