Stephen Hawking, a British theoretical physicist, is one of the most extraordinary and brilliant minds that we have in the world today. His is a brain of astounding powers. The ground-breaking ideas that he has unleashed onto the world are significantly responsible for transforming the ways with which we make sense of the universe and have established him as a ubiquitous sensation; a personality so impeccably prominent and pertinent that he has been considered by many as the equitable heir to none other than Einstein himself. Photo: The Theory of Everything Facebook page The lives of such figures ...
Read Full Post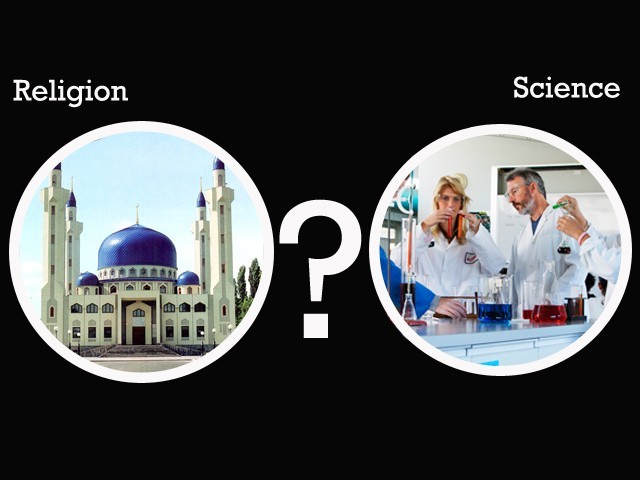 At a small gathering of students and science enthusiasts in Karachi, Pervez Hoodbhoy was asked why he lost his temper at Agha Waqar– the scientist who claims he can successfully run a car engine on water. Dr Pervez Hoodbhoy responded that nothing irked him more than bad physics. He went on to say that we had become so disgruntled as a society, that we were constantly looking for short cuts and miracles to solve our problems. And he was completely justified in making that claim. Very few, if any can question Dr Hoodbhoy's work and consequentially his authority on the ...
Read Full Post
If one doesn't know how to evaluate evidence or determine if a conclusion lies beyond the scope of any given evidence and if one cannot judge the strength of a theory, he is like a young child who should not play with fire. If he does, he may burn his hands – in this metaphor, his beliefs. So religious scholars are right when they prevent us from playing with science which questions beliefs. Some people say that science and religion can never be compared. Religion would boast to "know everything" even if it is wrong and would undermine the understanding of ...
Read Full Post
A dangerous notion appears to have invaded our minds; that science is merely a buffet of opinions, and it is entirely up to us accept the information that appeases us, and reject what we find unpalatable. That's not how it works. When you go to a doctor's office, you take his prescription and follow it precisely. You don't argue with him about why he prescribed Bromazepam instead of Lorazepam, or announce that you're going to take 12 tablets a day as opposed to two that the doctor has advised you. You acknowledge that your doctor, being an expert in medical science, ...
Read Full Post
July 21, 1969 was seen by many as the culmination of man's evolution from a cave-inhabiting savage to an astronaut. That landing on the moon owed more to the imagination overdrive of the Western civilization than the technological advancements of the time. Looking at it from a purely economic point of view, it would be safe to say that space programs around the world have introduced spin-off technologies that have actually sped up human technological evolution and had a major impact on our daily lives. Now let us descend from the lofty heights of the western civilisation's achievements in space and have ...
Read Full Post
Recently the 15th death anniversary of one of Pakistan's greatest sons, the Nobel Laureate Dr Abdus Salam, passed away unnoticed. One often hears well-meaning voices and laments in the national media about how Pakistan cruelly and ungratefully refused to honour its only Nobel Prize recipient, just because he was from the Ahmadiyya community. But is religious bigotry the only reason behind the lack of recognition accorded to Dr Salam? Pakistanis as a nation have a few iron-clad traditions that are rigorously followed come what may. The most prominent of these is to mistreat anyone who does any favour to this ...
Read Full Post