These days, for the most unfortunate reasons, there's no dearth of events clamouring to grab the headlines in the US. A perpetual flow of rudimentary as well as impactful (read 'incendiary') news keeps on piling stress and frustration on those who dare to care. From the Sean Spicer gaffes to airline functionaries literally trying to beat their passengers to death, to the never-ending Russian hacking saga, the news cycle is as bizarre as it gets. While the plight of conscientious governance is too hard to miss, what's worth noting and most incredibly intriguing is how conveniently the Donald Trump administration has within a matter of few days managed to manoeuvre ...
Read Full Post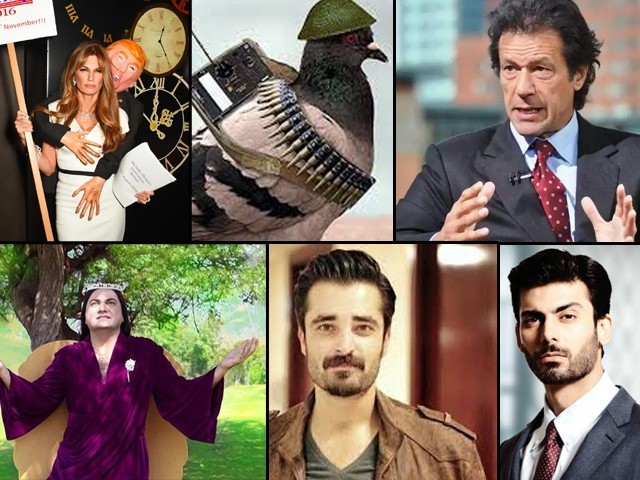 Nobody does crazy like Pakistan. In 2016, the world lost their collective cool and Pakistan was put on the crazy back burner. But that does not mean we didn't have our moments. It is time to acknowledge those moments. The strangest out of all the weird stories, the most real-fake news, as well as the funniest – let's honour the best. Presenting, the Social Media Awards for 2016! From sacrificing goats before flying planes to kabootar agents, from stationary dharnas to mankind's angels, from chai walas to Momina; these are my favourite stories from last year. The time for politics is over; we are in the age of the celebrity – Donald Trump is president. The victor of the 2018 ...
Read Full Post
International media may have you believe that the Saudis are marching through Jeddah with pitchforks over the sight of Mrs Obama's undraped head. A closer inspection of social media trends, however, suggests shrewd political theatre. A few days ago, major news networks broke the story of a strong "backlash" in the wake of a friendly visit to Saudi Arabia by the First Lady and her dupatta-less head. Personalities as politically charged as the 'Leader of the Free World' and his wife, do not make sartorial gaffes, or obvious cultural faux pas. It may seem almost comical to imagine the White House ...
Read Full Post
Worshipers emerged from a mosque in Jeddah to witness a Saudi activist, Raef Badawi, being ceremoniously lashed. One… two… three… all the way to fifty painful whips, which are only the first of the thousand due to be delivered in 20 weekly sessions. International condemnations are flowing in, in support of the 30-year-old co-founder of Saudi Liberal Network, convicted of 'insulting Islam' after criticising powerful Saudi clerics online. He's also been sentenced to 10 years in prison, and ordered to pay a fine of one million riyals. This is not the first crackdown by the establishment on liberal Saudi artists, academics and writers challenging the ...
Read Full Post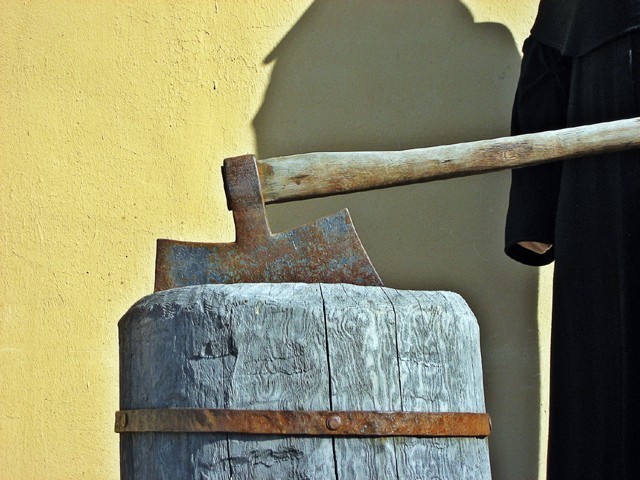 Savagery and barbarity still exists in the present era of enlightenment; where the days of ignorance of Arabia and the dark ages of Europe and the Roman era still lurk in the shadows of today. It is when a state sponsored beheading rears its ugly head that we are reminded of the remnants of brutality seen during the dark ages gone by, that we seem to have adopted today. In 2011, at least 82 executions were carried out in Saudi Arabia; more than triple the figure of at least 27 executions in 2010. In 2012, a similar number of people were executed. The ...
Read Full Post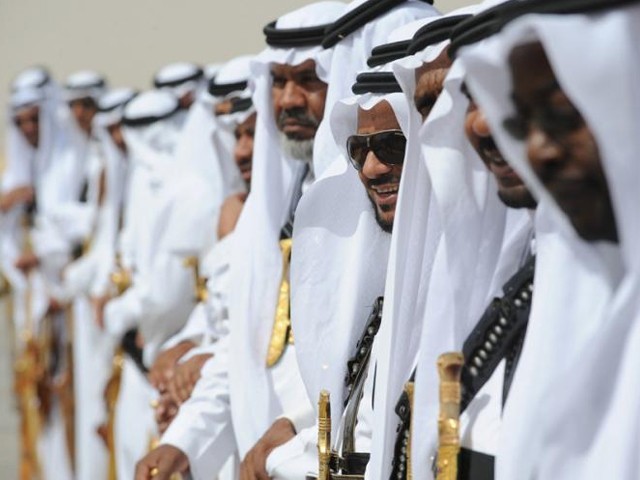 The untoward behaviour from the Saudi government of reportedly laying off 30,000 illegal Pakistani workers hit yet another ebb when Saudi men were recently banned from bringing brides from four nationalities including Pakistan that is amongst the relegated list. Other countries languishing in this ill-famed category are Bangladesh, Burma and Chad. A cursory glance at the names of aforementioned countries makes me wonder how insignificant Pakistan has become in the greater scheme of things. It reduces Information Minister Pervez Rasheed's recent claim, during a conference held to discuss Gaza, about Pakistan being the world's sixth largest force to reckon with to a mere ...
Read Full Post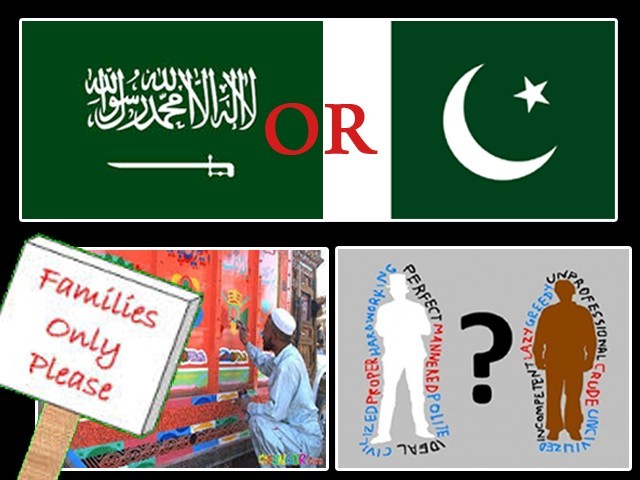 Al-Khobar is the most modern city in the Kingdom of Saudi Arabia (KSA). It is a bustling economic centre and is home to two of the biggest shopping malls in the kingdom. I have been living in Al Khobar, Saudi Arabia for about a year now and interestingly, there are a few Pakistani-like things that I was surprised to find here. The majority of the city's population consists of expats from the East and West alike but the latter is provided with a better standard of living in compounds. Since I am from Pakistan and I don't live in a compound, I have ...
Read Full Post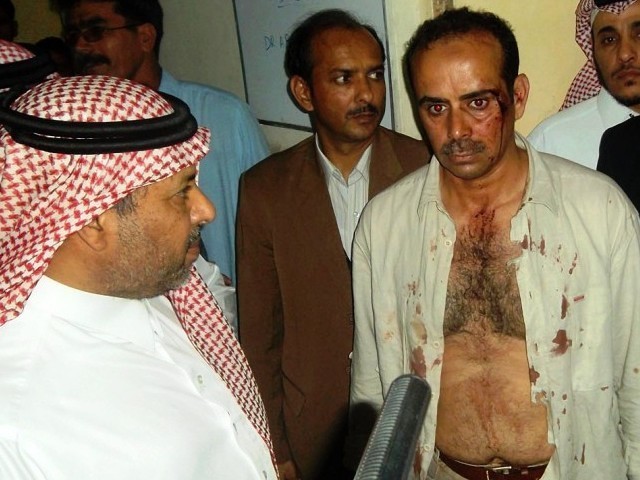 From minute-by-minute updates on PTI's latest political gathering to 'live' score cards of the FC cup, social media brings you news and at times, before it breaks. With the millions of TV channels having spawned like bunny rabbits, each with its own version of a particular news story, its Facebook and Twitter updates that have started emerging as major opinion makers rather than the mainstream media. This symbolic transition to social media applications on smart phones and tabs provide a unique news-on-the-go and sometimes direct-from-the-horse's-mouth experience. And that's exactly how I caught the 'Saudi military official beaten up at Islamabad Airport' ...
Read Full Post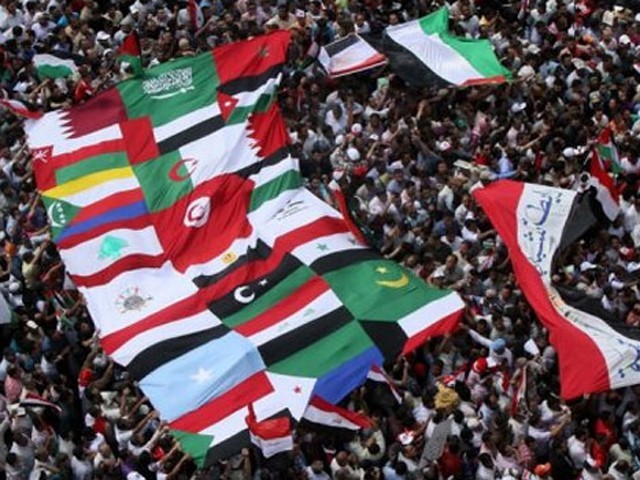 The buzzword in the Arab world nowadays is 'change'. There has been a shift from criticising the Israel-Palestinian issue to protesting against internal state hegemony. The Arab Spring is not over yet. Tahrir square is protesting again. Tunisia and Libya are both unsettled and there are ever more crackdowns across Syria. King Hamad of Bahrain will be addressing his nation today. And, women in the Kingdom of Saudi Arabia (KSA) have taken to the wheels. Historically, this change, among others, was due. Socio-economic development in the region and the unjust polarisation of economic wealth across the spectrum, in the Gulf ...
Read Full Post