One would think that the loose cannon that is the rising monarch of Saudi Arabia, long since the world's Muslim hegemony, would not have thought all its radical initiatives through. And with good reason too. But recent endeavours are making us think otherwise. From where we stood, the lifting of the decades-long driving ban for women, only weeks from being set into motion, was nothing if not far flung. But it's now being tailed by an impressive pre-emptive measure. Put short, Prince Mohammed bin Salman's (MBS) Vision 2030 might just be a concrete plan, and not just a ludicrous ...
Read Full Post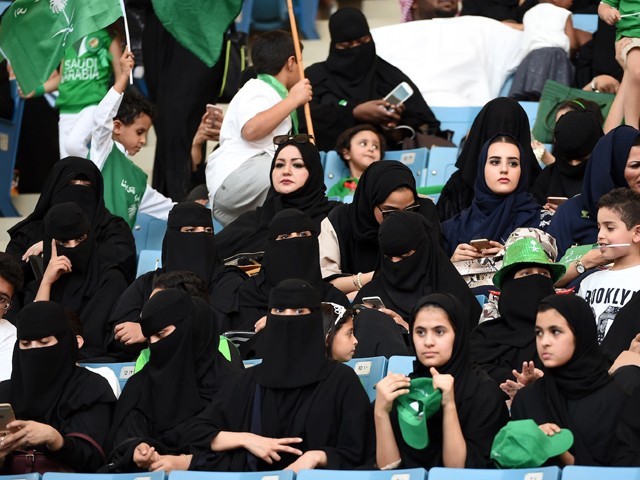 After decades of inactivity, obscurity and an identity crisis, Saudi women are suddenly caught in a frenzy of excitement and events that promise something for them to look forward to. When a royal decree was passed, lifting the ban on women driving in the country, it was followed not only by jubilation, but seemed to have opened a wide range of opportunities for the female population in Saudi Arabia. From receiving offers to be female cab drivers, to job vacancies in women-only outlets, to grabbing key posts in the bureaucracy, Saudi women are now starting to make their presence felt in a ...
Read Full Post
Is Saudi Arabia turning over a new leaf, or are these new policies just an anomaly; perhaps a misdirected confidence of an individual who is trying to change the society in his own image? Only time will tell. The recently appointed crown prince of Saudi Arabia, Prince Muhammad Bin Salman (MBS), has embarked on an impressive but debatable development plan for the oil-rich country. This plan will see Saudi radically transform from its archaic system of governance and develop an over-the-top modern, high tech city which, according to MBS, is "The first capitalist city in the world… this is the unique thing that will be revolutionary." This effort, ...
Read Full Post
On September 26th, a much-awaited milestone was achieved in Saudi Arabia – a royal decree issued by King Salman that allows Saudi women to drive. The Kingdom, which received much backlash for being the only country in the world that doesn't already allow women to drive, has finally been relieved of this tarnish. Saudi women will no longer need their guardians' permission to obtain a driving license nor need a man present with them in the car. After decades of struggle to get the ban uplifted, people took to social media to welcome the landmark decision, which is part of new reforms in the ...
Read Full Post
I was 10-years-old when I saw something I had never seen before: one night, in a dark corner of the desert on the outskirts of Riyadh, my mom switched seats with my dad and got behind the steering wheel. My sister and I watched in awe as she began to cautiously accelerate. But, as the novelty of the situation coursed through her veins, with the sound of police sirens behind us, all excitement quickly abated turning into dread. My dad nervously rationalised why he was sitting in the passenger seat with a woman behind the wheel in a country that, ...
Read Full Post
Prime Minister Nawaz Sharif's recent exposure in the Mossack Fonseca Scandal comes as no surprise to those familiar with Pakistan's perennial opportunities for corruption amongst her ruling classes. While enraging much of the nation, the surfacing of these ugly realities has inspired its Islamist clergy. Painting themselves even more 'holier than thou', Pakistan's religious clerics are uniting in extraordinary consensus. Seizing on Sharif's suddenly weakened position, they gather to oppose the Anti-Honour Killing amendment bill, the Anti-Rape amendment bill and the Punjab Protection of Women against Violence Act presented in Pakistan's joint parliamentary session last month. Apparently laws containing 'remedies for victims of violence', criminalising 'all forms of violence against women' ...
Read Full Post