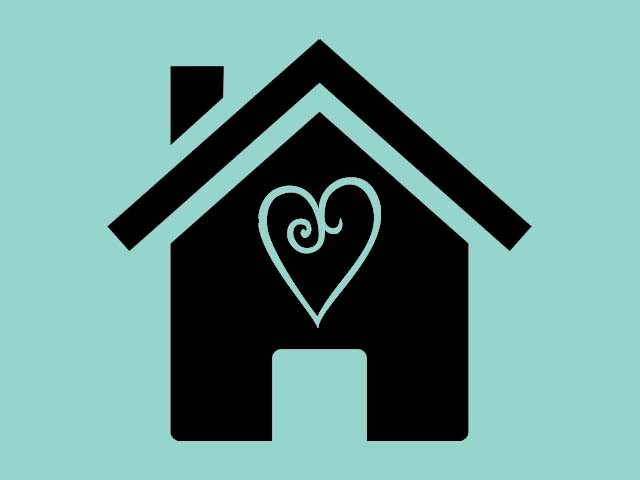 ­­­Kiss all your prior engagements goodbye, Valentine's Day is just around the corner. It has to be celebrated with fanfare as the tales spill over to the next day, being shared on WhatsApp, Facebook, etc. The wives boasting about how their affluent husbands took them for a very romantic, candle-lit dinner to a fancy restaurant becomes the talk of the town. The pictures are uploaded as proof. An open invitation to the green-eyed monster! Reality check please. Valentine's Day (commercial) celebration is with your significant other at a restaurant having an overpriced, banal meal, surrounded by strangers with inquisitive waiters circulating ...
Read Full Post
Sweltering summers and food-less Ramazans are a rather challenging, patience-testing combination. But not once does it falter the resolve of a believer when it comes to fasting. For people who fast, away from home and, in non-Muslim countries, things are even tougher. The work hours don't change, meaning even when your energy levels are dwindling and your eyes are droopy due to sleep deprivation, you still need to keep on marching. This also means that the expatriate families hardly have time to prepare the elaborate iftar, which we are accustomed to in Pakistan or any other Muslim country. I personally enjoy a ...
Read Full Post
"Ajeeb dastaan hai yeh Kahan shuroo kahan khatam Yeh manzilein hain kaunsee Na who samajh sakey na hum" (What an odd story this is Where does it start and where does it end What are these destinations Neither could they understand nor I) Songs always take me away into a labyrinth of memories. They bridge the hazy connections, remind us of those deep associations, complete the euphoria, and let us relive the lovely and not so lovely moments with people, places and the past. One such song that I recently heard took me back to Singapore, to a friend who introduced us to a 'desi' Indian Chinese restaurant ...
Read Full Post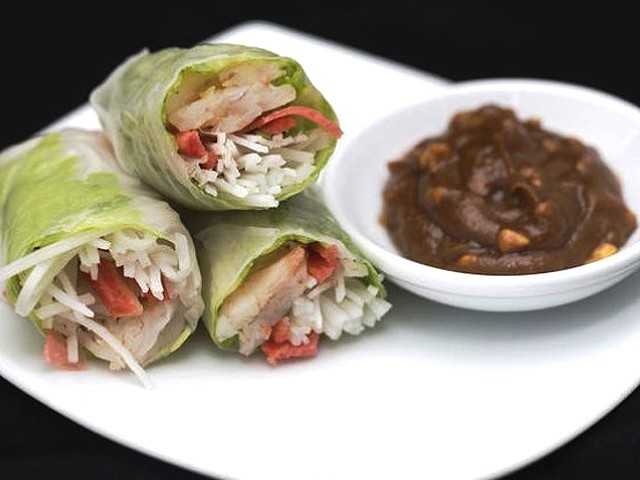 'Thigh Land' seems to be sinking and shrinking due to global fashion warning. Temperatures and expectations are running high and crossing the acceptable limits! Whether it is achieving the vital statistics of 36-24-36, fitting into size zero skinny jeans, opting for a six-hour regimen at the gym or a four-day crash diet, it is all done in an often deep-rooted desire to fit the endorsements laid by the ever changing requirements of the fashion world. The desire to fit into the moulds that are modelled on ramps, slapped across newspapers and paraded on television is alarmingly on the rise. And one of ...
Read Full Post
The sheer joy of eating fish without prejudice against summer months or any imaginary effects on skin tone has been an important part of my childhood, and I hope to pass this tradition on to my children. I especially love Red snapper and Sea bass and would like to share a tried and tested recipe, which has been much loved and in demand at my house for the last five years. Although fish-and-chips remain an old favourite (and will always save the day when my nerves are wrecked and I run out of food stocked in my freezer) but as ...
Read Full Post
This recipe is not only easy to make but serves as the perfect main course for a nice sit down evening with your friends and family. Ingredients: 3 chicken breasts One bundle of spinach leaves 1tsp garlic paste (for the stuffing) Soy sauce for marinating Mozzarella cheese (thinly sliced) For the sauce: A handful of mushrooms 1 packet cream Corn-flour Freshly ground pepper 1 small onion chopped Method: Flatten the chicken breasts with a meat mallet. Rub with soy sauce, garlic paste, salt and black pepper. Photo: Nida Waqar Blanch* the spinach leaves and drain. Add salt, red chilli flakes and garlic paste. *Blanching is a method in which you add vegetables to ...
Read Full Post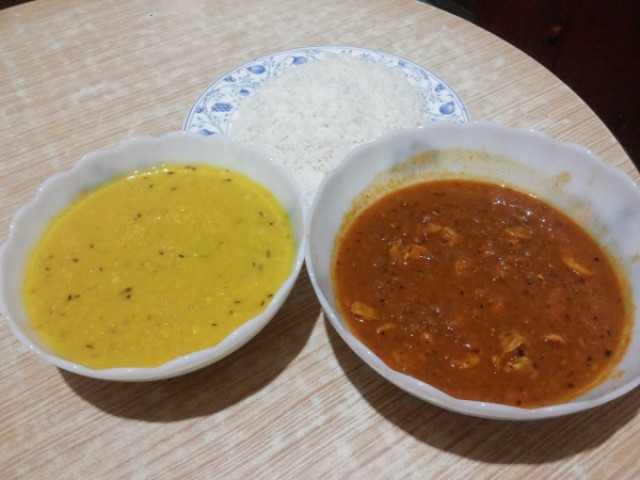 Good food, good health and a good life – this is the profound Parsi belief. For us, good food doesn't necessarily translate into an elaborate meal; it generally refers to a more simplistic and balanced approach to cooking. Since we Parsis like to feast often, we come up with easy-to-prepare meals that make our special occasions even more special. To get your celebration started, here is how to prepare dhandal patia (rice with lentils, topped with a spicy sauce). Rice with lentils and spicy prawn sauce Ingredients for daal (lentils): ½ kg toovar/arhar daal (yellow split peas). 2 tsp salt 1 tbsp turmeric 1 pod garlic, cleaned 1 tbsp cumin 750 ml ...
Read Full Post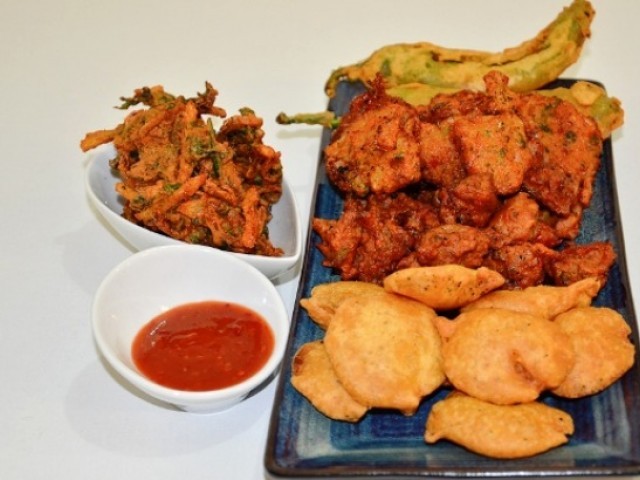 The month of fasting is finally upon us, and what makes this Ramazan more special is the fact that it is coinciding with monsoon; the clouds in Karachi ready to pour any moment now (Please, God, please?). Monsoon and Ramazan have nothing in common save for a piping garam garam plate of pakoras. This Pakistani staple dish is a must-have as any Iftar is incomplete without a variation of this. The popularity of pakoras lies not only in their unique flavour profile, but also in their affordability. Pakoras are savoury snacks deep-fried to a crisp and served with a dash of chaat masala with ketchup, ...
Read Full Post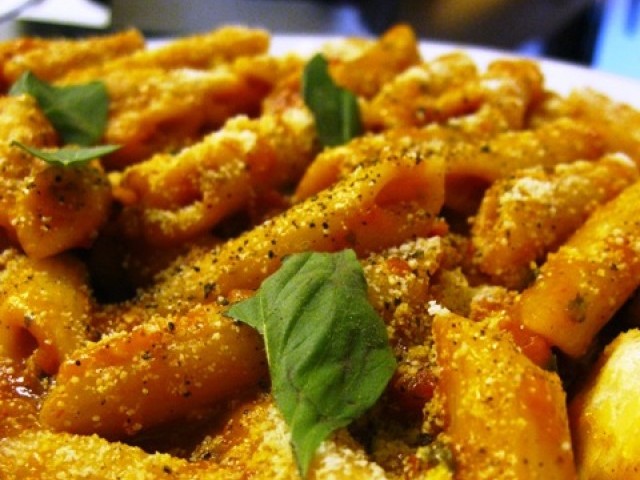 When cooking Italian food, it is always good to spend some time in deciding what pasta should be used. This recipe is sauce based and penne pasta will work best with it. The sauce clings on to the exterior surface of the pasta and also accumulates inside each pasta piece ensuring that each bite has a bit of everything in it. Spaghetti or linguini is not a good choice for such a dish as the sauce simple runs off the surface of the pasta and settles at the bottom of the bowl or serving platter instead. So let us start. Ingredients Penne ...
Read Full Post
Located right next to the Russian Consulate, Karachi in a relatively peaceful neighborhood is a uniquely pleasant eatery called Olivetto. It offers authentic Italian and French cuisine made to perfection and complemented by equally delicious side orders. Tucked away from the city traffic, the restaurant is divided into two main areas – the main restaurant which can house around 50 people and an attached coffee lounge with a seating capacity of around 25. There's a separate function hall in the basement which is reserved for ceremonies. The exterior of this aesthetically built restaurant speaks volumes for the kind of hospitality we should be ...
Read Full Post