A citizen of Pakistan, without getting any trial, died a slow painful death in Karachi at the hands of some Rangers' officials while begging for mercy. This wasn't alleged but it is what actually happened. We all saw it on video. I am talking about the 22-year-old Sarfaraz Shah whose killing in 2011 put it beyond doubt that men in uniform are not necessarily holy men. They are as much capable of violating the law and misusing force even without any provocation. Sarfaraz's death warranted condemnation from all segments of society, perhaps because it was on video and even the ...
Read Full Post
I have been arrested. I have been handcuffed. I have been put in jail. I have had a police officer put a gun against my temple in the middle of the road in Defence. I have had a police officer threaten to indict me with charges of rape and murder if I do not give him money. There is no record of any of this because I never committed any crime. My "crimes" ranged from driving on the road at 2am to being in a car with a girl without possessing a 'Nikkahnama'. I would not call them bribes, it was extortion. ...
Read Full Post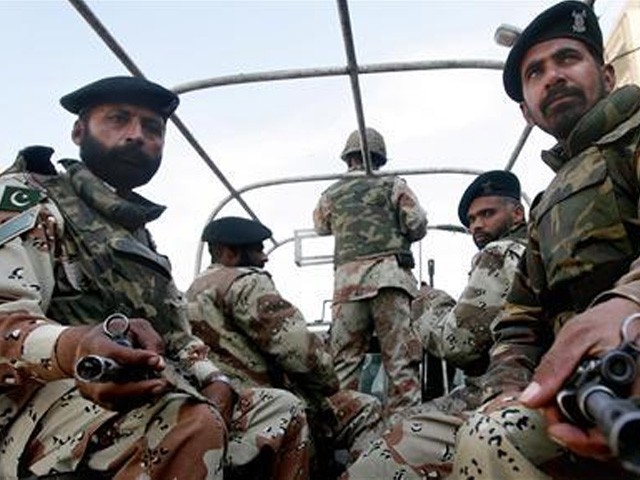 The Government of Pakistan is in the process of carrying out a dialogue with the Tehreek-e-Taliban Pakistan (TTP) – they who have been hiding in Pakistan and have attacked the Pakistani armed forces, national strategic places and killed more than 50,000 people of Pakistan. Despite these facts, the government continues to pursue these 'negotiations'. The recent Protection of Pakistan Ordinance (PPO) bill, approved by the presidential house, gives full support to the armed forces to take action against state enemies who are waging war against Pakistan from within the country's borders. Therefore, the question then is what was the need for such a bill when the ...
Read Full Post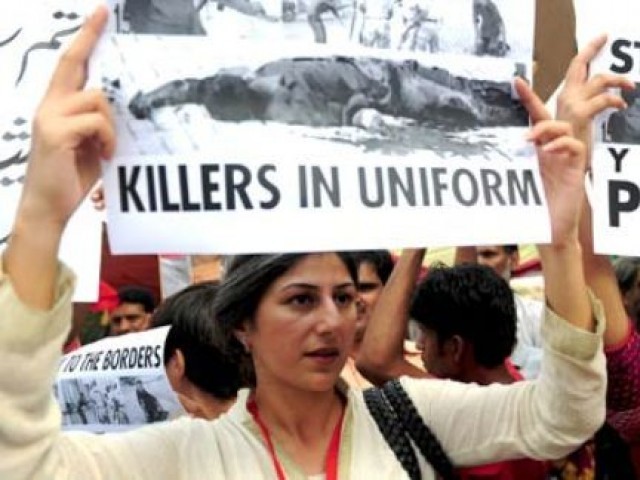 I believe it was J R R Tolkien who said, "Many that live deserve death. And some that die deserve life. Can you give it to them? Then do not be too eager to deal out death in judgment. For even the very wise cannot see all ends." Then again, there is Jean-Jacques Rousseau, the famous political philosopher, who states in his treatise, The Social Contract, "There is no man so bad that he cannot be made good for something. No man should be put to death, even as an example, if he can be left to live without danger to society." The ...
Read Full Post
It was Wednesday October 9, 2013 and I still remember how exhausted I was. I had just taken a test and was on my way back home from school. I just wanted to go home and sleep. On Khayaban e Ghazi, we saw two police mobiles and a bulletproof prison car. We were ahead of them, and one guard on the first police mobile gave us the signal to keep moving, so we kept going. On Gizri Boulevard, we were going down the slope leading to the Saudi house; my father was driving and had indicated that he was going ...
Read Full Post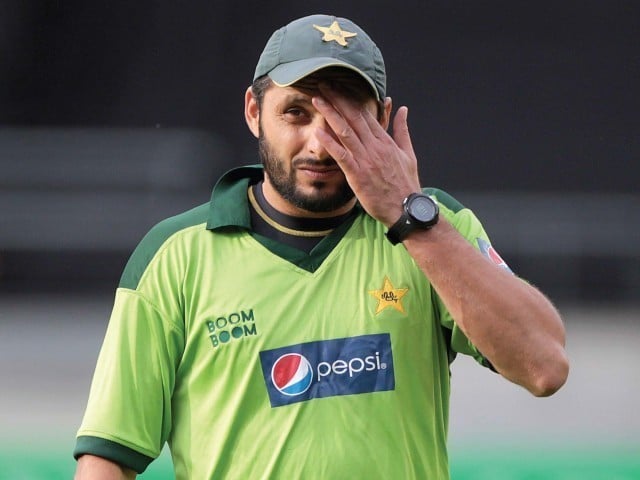 Pakistan's love affair with Shahid Afridi is a curious thing. He is a charismatic underperformer but we choose to concentrate on the former and ignore the latter. In a week otherwise dominated, as all weeks are, by bombings, the Taliban, the CIA and the ISI, there was no greater spat than the one between Afridi and PCB chairman Ijaz Butt. It reminded us once again that we love Afridi because he makes us smile and he makes us laugh, a feature common to all the best pieces of the week. The worst pieces of the week make it to the ...
Read Full Post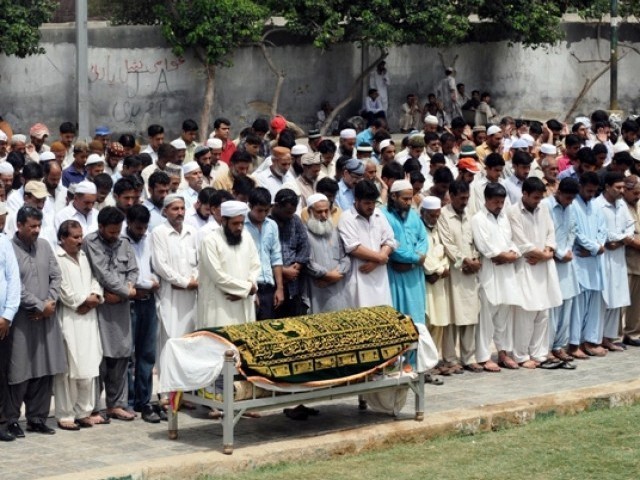 What do you do when the very people who vow to guard your life end up being the ones taking it? On Wednesday, a horrific incident unfolded when some Rangers personnel shot dead a young man at Benazir Bhutto Park in Karachi. Initially, the police and Rangers claimed they were informed that a dacoit had held a family hostage in the park. According to the security personnel, they went inside the park and asked the man to surrender, and when he refused, he was shot "in retaliation". However, video footage of the incident shot by a cameraman shed new light on the ...
Read Full Post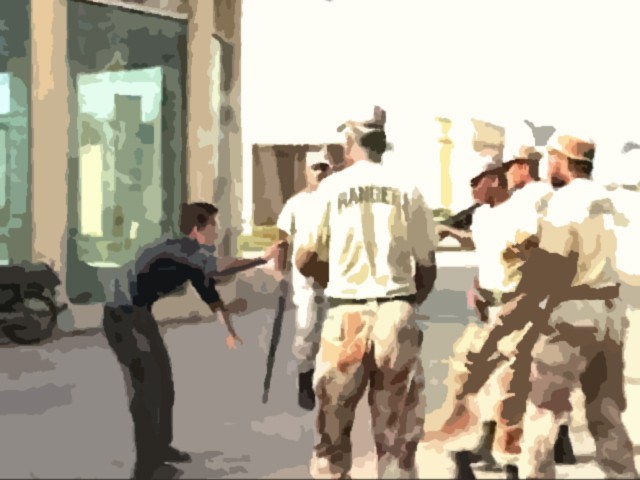 The video of Sarfaraz Shah's last traumatic moments imploded on to cyber space with some enthusiasm and a profusion of expletives. Messages like "check kar yeh video" (check out this video), "here's the full video, yaar,"  "sharing the HD version," "uncut footage" and "exclusive video" pepper the Facebook newsfeed. Bloodied and battered thumbnails accompany the excited posts. Lust for blood, it seems, is not exclusive to criminals. Slowly, steadily and grimly, Sarfaraz Shah's life was extinguished on tape. His blood was squeezed out drop by drop, fanning out in a wider and wider crimson circle around his wiry frame, as ...
Read Full Post
I saw the video of Sarfaraz Shah being shot by a Rangers official at 11am this morning. The immediate feelings that went through my mind: Fear Anger Mostly confusion Over the course of the day, I have seen the gruesome video pop up again and again and again on sites like YouTube, Twitter and Facebook (much like the Sialkot lynching video), showing Shah pleading to the Rangers to take him to the hospital after being shot twice at point blank, with no one coming to his help. His final words begging for someone to take him to the hospital continue to echo in my ...
Read Full Post
With apologies to the munchkins from the Wizard of Oz, it's astonishing to see the extent to which civilians will go to defame the armed forces and paramilitary units. First they blame the army for Abbottabad, then the navy for PNS Mehran. Then the accusations of ISI support for our strategic ally, the Taliban, Raymond Davis's exit, and a host of other problems. Don't they realise that khaki knows best? The brouhaha over the shooting of a civilian in Karachi is an embarrassment. Can they not see that the dangerous civilian was about to overpower the five Rangers men? Can ...
Read Full Post