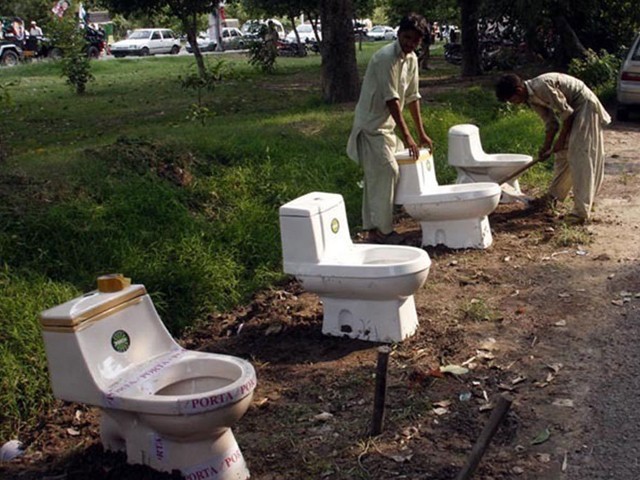 Access to clean and safe public toilets is one of the major factors that affects women's mobility but it is sadly not given enough attention. There aren't enough public toilets available in the country and those that are available are in horrible conditions. Majority of public spaces do not have toilets at all and even when they do, there isn't a separate one for women. For example, Faizabad, Swan and PirWadhai are three major bus stops and cater to around 1,000 passengers on a daily bases. Unfortunately, I was unable to find a separate toilet for women in any of ...
Read Full Post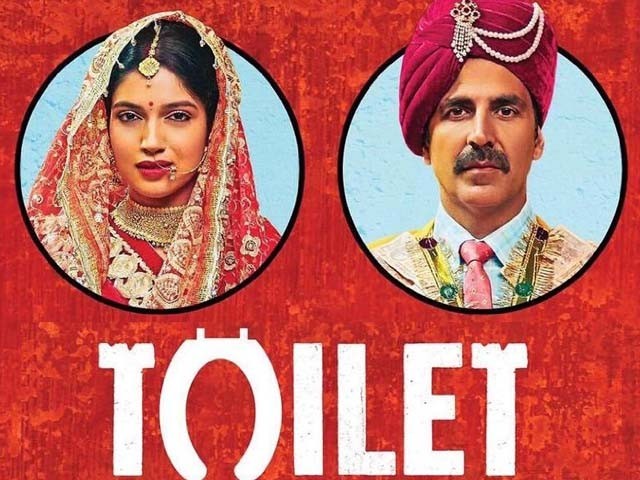 When Neeraj Pandey and Akshay Kumar collaborate, they never fail to impress. Brilliant performances, power-packed scripts, remarkable messages – this is what they are known for. Now, the duo is back with Toilet: Ek Prem Katha. First things first, who would want to watch a movie named Toilet in the first place? But trust me, it goes from zero to 100 real quick. From dealing with major issues of sanitation to the problems of defecation in open areas, Toilet brings a lot of India's present day concerns to the big screen. Not only does the movie deal with social issues, it also critiques Narendra Modi's government and takes ...
Read Full Post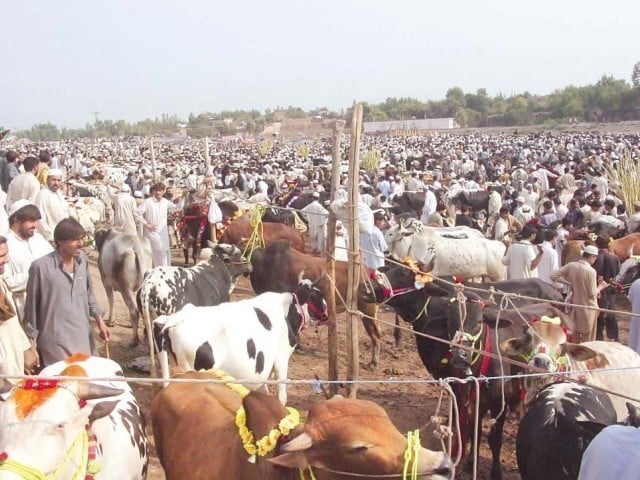 Eidul Azha is probably one of our most anticipated holidays in the yearly calendar. Depending on one's inclination, people normally plan for this religious duty months in advance. Its popularity is also due to the high level of interest that children take in the festivities and it would not be incorrect to say that it is more of children's Eid than ours. Personally, I am not inclined towards it – I guess the sight of animal blood, urine and faeces all over our cityscape is not very appealing to me and we have our efficient government to thank for this. We have had roughly 69 Eids ...
Read Full Post
The recent spate of rapes in the state of Uttar Pradesh in India has left everyone horrified. Along with the typical reactions from politicians and international agencies that accompany such heinous crimes, the link between lack of access to toilets and increased risk of rape, in particular, has received considerable attention in the national and international media. While the focus on the need for better sanitation is encouraging, I find it somewhat intriguing because neither the problem nor its consequences are 'new'. In fact, it is one of the most fundamental requirements for any human being and therefore needs to be a constant priority ...
Read Full Post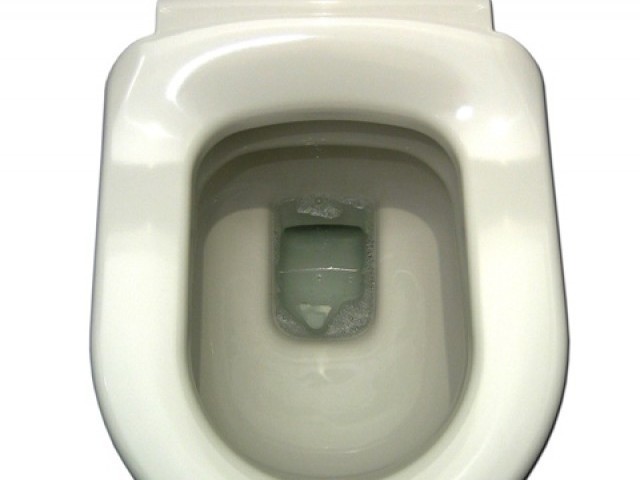 Almost two and a half billion people in the world do not have toilets in their homes or lack access to proper sanitation facilities. South Asia makes a significant contribution to these staggering numbers – 65% in India, 53% in Pakistan and 45% in Bangladesh. Not only does this result in adverse health-related problems, like malnutrition and diarrhoea, it also severely affects the economy. On an average, countries in South Asia lose 6% of their Gross Domestic Product (GDP) because of poor sanitation. Though many people in the region consider this lack of proper washrooms a major problem, it is not the health-related issues that worry them. ...
Read Full Post
This Saturday seemed like any other ordinary day to me and I continued my day as usual; the sky was not very clear, but I never anticipated the havoc that was to soon come my way. The weather forecast stated that some areas in Karachi were in for heavy rainfall. Since I am a Pakistani, however, I conveniently chose to dismiss what I heard on the news and decided to manage my day just as any other; I drove out with my mother for her routine dialysis. After almost four hours, I was welcomed by all that I was warned about ...
Read Full Post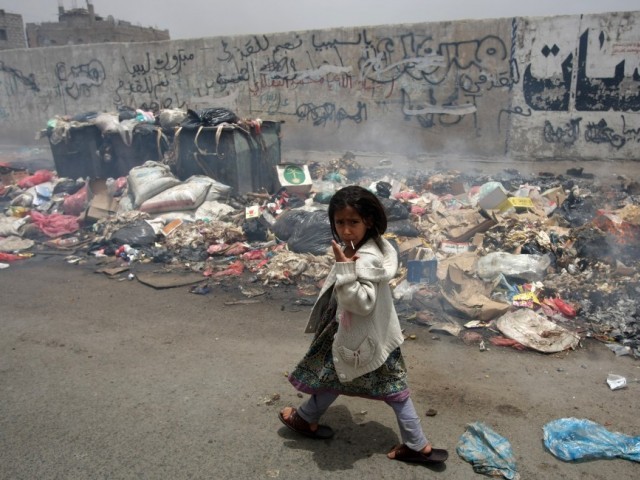 It is World Coconut Day on September 2, a day to, "Propagate the importance of this tree and to make people aware about the benefits of the fruit". While the day is also meant to remind people about people whose livelihoods depend on the fruit, rising salary demands from fruit pickers have left much of the global industry looking at alternative farming methods. In India and Thailand, monkeys are a popular alternative. They work cheap (mostly for bananas), don't need uniforms (or any clothes for that matter), and according to studies, are five times as effective as human pickers. The monkeys ...
Read Full Post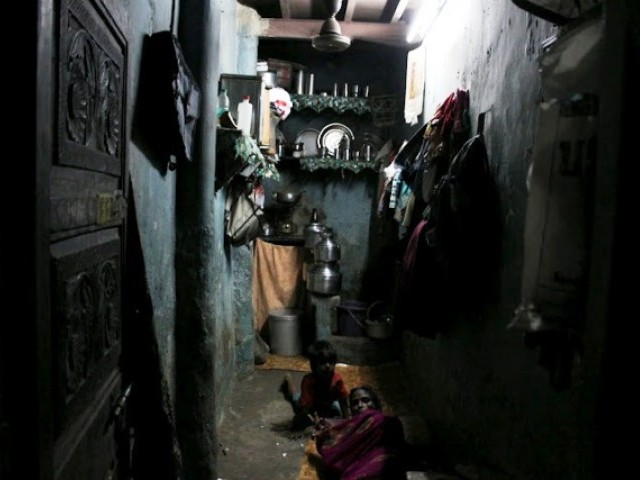 Bombay (now known as Mumbai) enamours me like it has many people. While the plane lands over the city, you see a seamless mix of shanties and high rises. It is not so inconspicuous on the ground. Riding a local train from Santa Cruz to Malad East, I gazed at the best and the worst of living conditions of the people of Bombay. I was in the city to report on the raising real estate prices in the city's slums. As I reached my destination in Dharavi, one of the largest slums in Asia, there was a strange sensation in my stomach ...
Read Full Post
This weekend was one of the year's most auspicious days. A day that the WTO prides itself on and purportedly uses to create awareness of a problem facing 2.6 billion people. A day best celebrated sitting down. I am, of course, referring to World Toilet Day, and if you're confused, that's not the World Trade Organisation, it's the World Toilet Organisation. This 'other' WTO has organised 'Big Squats' globally ever since the WTD began being commemorated since 2001. Unfortunately (or fortunately for some), the website does not elaborate on what a 'Big Squat' is, but simply says that "WTO would ...
Read Full Post