The most recent episode of the on-going serial Sammi is all about how brilliantly Mawra Hocane and Sania Saeed have performed. Sammi, airing on Hum TV every Sunday, talks about the prevalent custom of vanni in Pakistan. According to Pakistan's Penal Code, vanni is a custom that is outlawed and has a fine imposed along with imprisonment for anyone who practices it. However, the state organs are weak and vanni continues to be practised in many parts of Pakistan. Simply because the cultural practice has a stronghold in the country and the predominant jirga system has now been given constitutional cover. Through these dramas, however, one can hope that more and more ...
Read Full Post
As most of you already must know, Sang e Mar Mar is now inching towards its finale with its plotline coming to a heartbreaking and poignant end. (Warning: spoilers ahead.) In a shattering episode, three deaths simultaneously occur: Safiullah kills Saifurrehman to take revenge of his brother Gauhar's death, Torah Khan kills Safiullah at the same time to avenge the cruelty Safiullah's father inflicted upon Torah Khan's mother – and he does this to make it look as it was Saifurrehman who killed Safiullah. In another place, Gulalai is hit by a bus as she is coming back to the ...
Read Full Post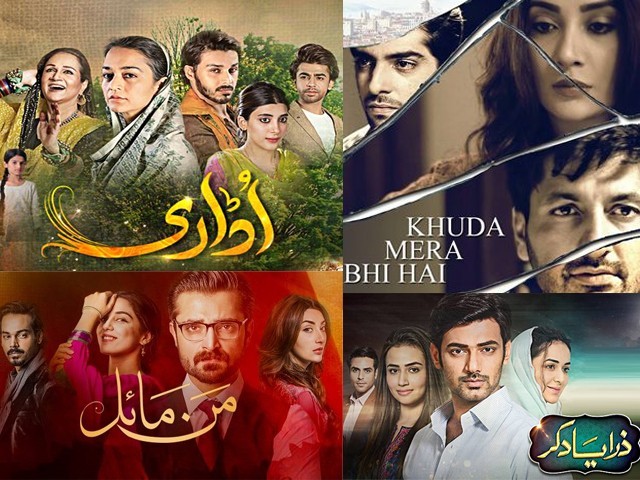 This year's Pakistani dramaverse was filled with a lot of unlikely hits and misses. While some storylines I expected to be worth the wait were substandard, there were many others that performed exceedingly well. Our storylines this year also proved that Pakistani audiences are maturing and the drama market is the best way to reach into the very core demographic of the Pakistani household. Udaari This show was a powerful crime-drama that highlights the crucial issue of sexual abuse in the country. The drama entails a cast full of stars such as Ahsan Khan, Urwa Hocane, Farhan Saeed, Samiya Mumtaz, and Bushra Ansari playing key roles. The plot follows Meera (Urwa) and Zebo ...
Read Full Post
An alarming trend that often puts many people off from Pakistani dramas is how they tend to glorify patriarchy, domestic violence and misogyny. However, with recent dramas like Nanhi, Chup Reho, Udaari, Sang e Mar Mar, we see that the trend is gradually changing and that dramas are delivering clear cut messages that domestic violence is not okay. Of late, the play Khuda Mera Bhi Hai touches on these forbidden topics and takes extremely bold steps in sending these messages across. The story revolves around Mahgul, played by Ayesha Khan. Thankfully, Ayesha Khan will now be seen in a strong, ...
Read Full Post