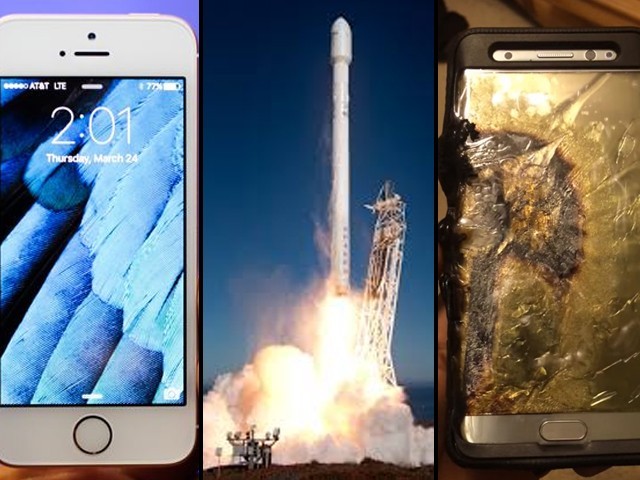 "If you've never failed, you've never tried anything new." – (Einstein) But is this famous quote fit for tech giants like Apple, Samsung, SpaceX, etc? 2016 is ending with many new gadgets, smartphones and other tech innovations. But this year, we saw some major technology flaws and failures from different companies. So let's take a look at some of them. The SpaceX Falcon 9 explosion Facebook's dream was broken into pieces when on September 1,2016, the Elon Musk's SpaceX Falcon 9 rocket exploded on the launch pad during a test launch at Cape Canaveral. This video is nuts: Moment of #SpaceX explosion at Cape Canaveral. pic.twitter.com/Vu6aLF3YYs — Dan ...
Read Full Post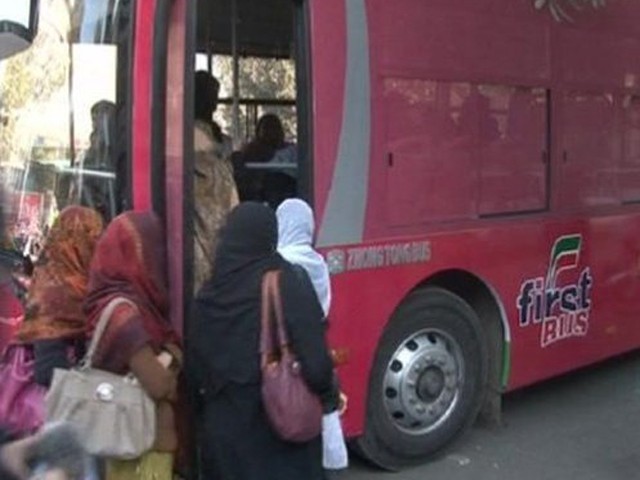 Standing alone in a bus makes you feel like a lone ranger. A lone ranger surrounded by Hannibal's brutal army. It frightens you to the core and you want the crowd to disperse as soon as possible. As a daily commuter, I'm used to travelling in packed buses in Karachi. On one of these days, I was waiting for a passenger to get off so I could take their seat. But unfortunately, I missed the opportunity of grabbing the seat as two other female passengers, tall and broad in built, were standing on either side of the seats, ready to sit down. It seemed ...
Read Full Post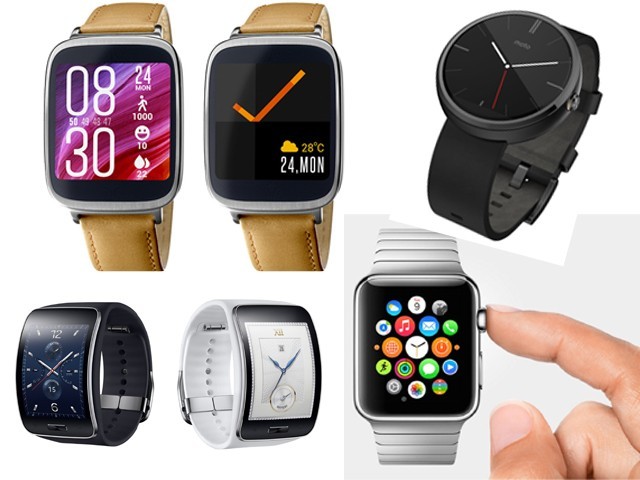 With the launch of the Apple Watch, many believe it will bring a revolution in the gadgets industry. Smart-watches will replace traditional watches, similar to how smartphones replaced feature phones after the launch of the iPhone. On the other hand, many believe that theApple Watch will be a failure and there is no need for smart-watches explicitly, especially when everyone has smartphones. Therefore, I have put together a list of the best smart-watches, with their specifications, pros and cons and other details. 1. Apple Watch Apple announced its Apple Watch first in September 2014, and since then we have been waiting for the watch ...
Read Full Post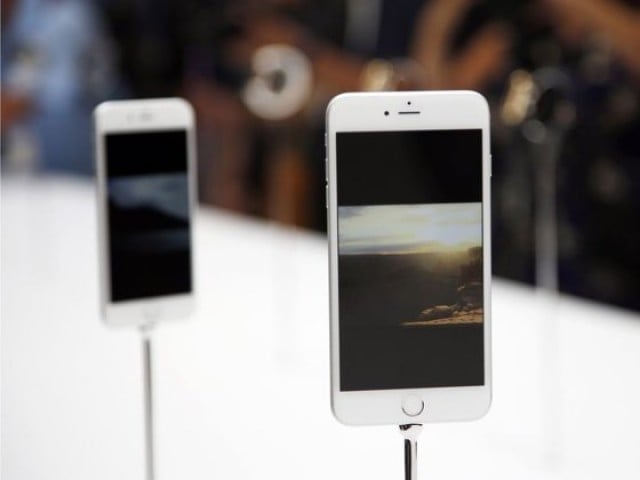 When the first iPhone was revealed back in 2007, it sent shockwaves throughout the world of technology. Everyone was awestruck by the meticulously and aesthetically designed smartphone – it was truly a revolutionary piece of technology. From then on, Apple rose from its ashes and was back in the race. Its name echoed throughout the world. Who would have thought that a single phone could have such a cumbersome impact on the world of technology? Apple initiated a new era: the era of touchscreen smartphones. Other companies quickly rose to this occasion, and started launching their own lines of smartphones ...
Read Full Post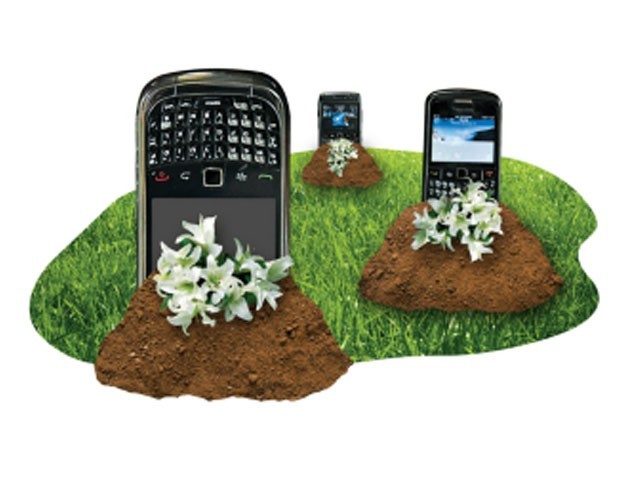 "…those were the days! I used to be the most sought after person. My number was on the speed dial of almost all high-ranking executives of public and private corporations in the town! They would even wake me up in the middle of the night…" This is how a corporate account manager of a large telecom company described his golden days. The big fish would call him directly whenever they wanted to buy a new BlackBerry or had an issue with their existing one. In return, they would oblige him in different ways. BlackBerry was a craze among the affluent, it ...
Read Full Post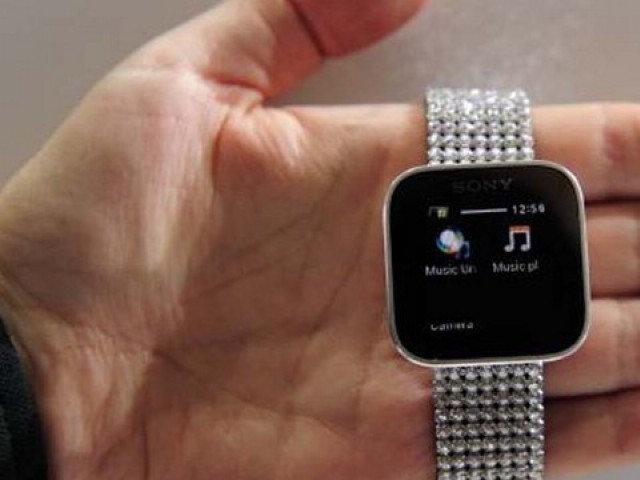 Last week at the Internationale Funkausstellung (IFA) in Berlin, three new 'smartwatches' were unveiled. The most anticipated was the launch of the Samsung Galaxy Gear. Sony showcased Smartwatch 2 and Qualcomm made an entry with Toq. While Apple's iWatch is just around the corner, the Kickstarter backed Pebble has already sold more than 100,000 watches. It seems that the era of smartwatches is upon us. The internet is abuzz with analysts reviewing and talking about the wearable devices dubbed as smartwatches. While everyone seems excited about the future prospects of this new category of personal wearable tech, there is this underlying consensus developing though, that smartwatches or ...
Read Full Post
2013 is witnessing a rapid growth in smart phone technology with a number of exciting features added to the phones. Despite the amazing features in recent mobile phones that include, high speed quad core processors, large screen sizes, high-fidelity Graphic Processing Units (GPUs) and innovative designs, the mobile phones manufacturers are desperately trying to surpass each other. A number of marketing tactics are being used to get us all excited, and persuade us to upgrade our phones. Due to the tremendous advancements in hardware and software technology and the challenges posed by a very competitive market, the smart phone manufacturers are left only ...
Read Full Post
With the ever increasing trend of smart-phones, Apple's iPhone has definitely bagged the top position in the list of favourites – and why shouldn't it? With an amazing set of features coupled with a slim and sleek design, excellent touch system and thousands of apps which you can download from the Apple Apps Store, the iPhone has everything desired to gain mass appeal. Apple was formerly recognised for its computers and MacBooks, until 2007 when our very dear Steve Jobs introduced the exquisite iPhone, which was a combination of the iPod and the internet-enabled smart-phone. It took around a $150million to ...
Read Full Post