When Ramazan began, I told myself that I am going to use this opportunity to secure a place in heaven, to achieve a significant share of 72 hooris (nymphs) – the halal way of course – and lose some pounds off my protruding belly. Sadly, my pre-Ramazan resolutions faced the same fate as my new year resolutions do each year. Come Ramazan, the first roza to be precise, I found this insatiable, almost corrupting desire inside me to go crazy on the iftars. No matter who it was arranged by, no matter what the menu was, and no matter how tough the days were, I was thrown into this 'hunger games' type of a competition. ...
Read Full Post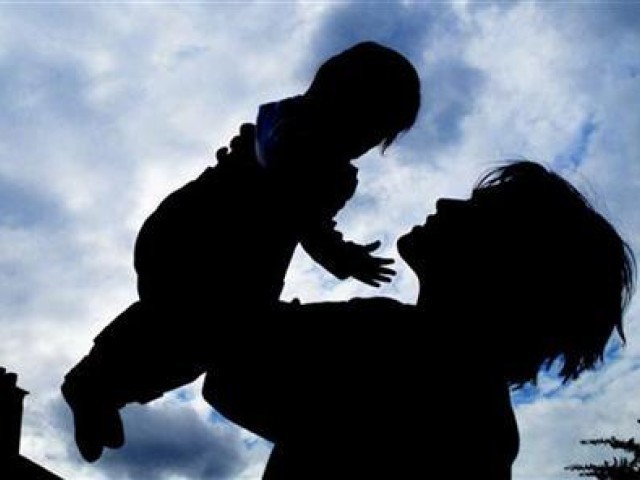 Refreshed after a quick shower, I returned to our bright and airy living room with its high ceilings and brick fireplace. We spent a lot of memorable time here, as a family and with our friends. The positive side of our association with the Islamic center was that we had both Muslim and Pakistani friends. This was very important for maintaining the Islamic spirit in our family. I hoped our children would understand and maintain this connection too despite being 'die hard' fourth generation American Muslims. Ali was still in his recliner, engrossed in the evening news. "How was your party today?" he ...
Read Full Post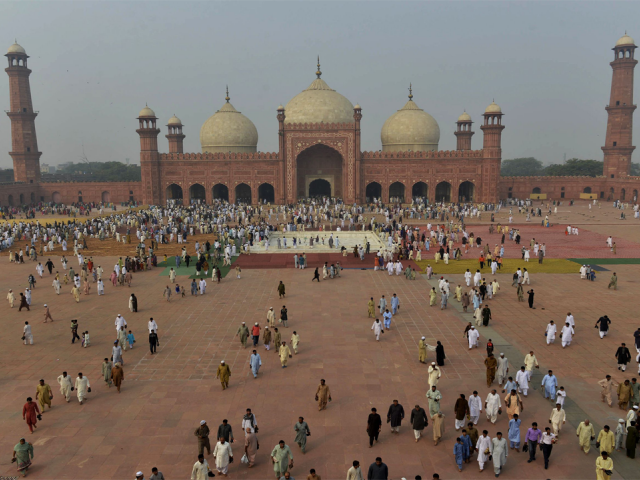 I was in Lahore last November. If I close my eyes to relive some of the city's glory, I would not know where to start. What do I remember? What do I smell? What do I taste? What do I miss? For me, as an immigrant, that is probably the single most difficult question. "What do you miss the most back home?" How do you answer that? Do you dig up memories only you can make sense of, or do you cough up the obvious? "Oh, I miss my friends and family." Of course you miss the important human connections in your life. But what else do you miss? I ...
Read Full Post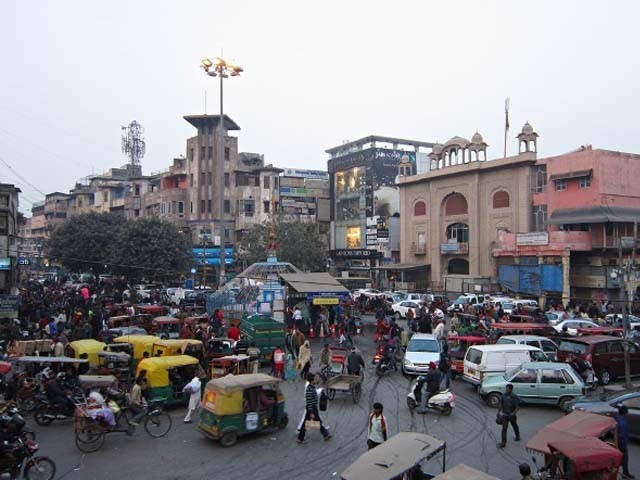 There's something fascinating about New Delhi; so much so that once you get the feel of it, you never want to let go. I have had a pretty amazing relationship with Delhi. Apart from my family's association with the city, I have always found Delhi to be something more than just a piece of land. It goes way beyond that, and not everyone can understand it. Delhi has been like a summer place, a sanctuary for me. The association, which started in 1991, has only grown stronger and deeper over the years. While nostalgia rushed over me during my trip last year, ...
Read Full Post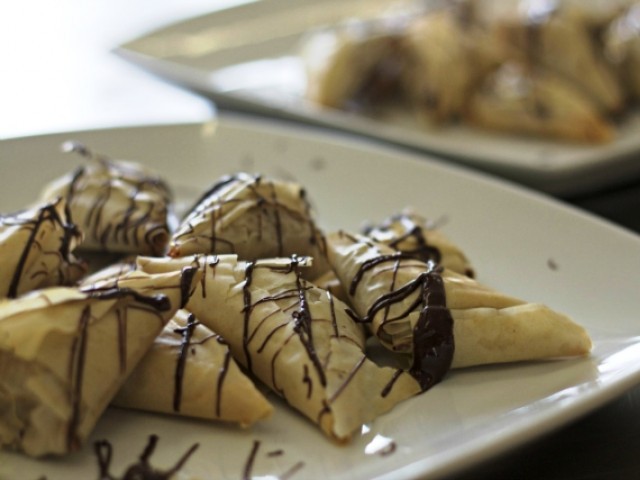 It is that time of the year when the breath of the crisp sandy cool sea breeze in the mornings confirms that our mild, desert winter is here. With it, it brings a gush of festivities, weddings, parties and many visitors – the return of old friends and family living abroad, to enjoy winter Karachi-style. I suppose it's because the best weather comes around this time of the year and people choose winter holidays over the summer ones to plan their events and trips. Suddenly, Karachi comes alive during the morning, afternoon and evening, as opposed to just the evening like in the ...
Read Full Post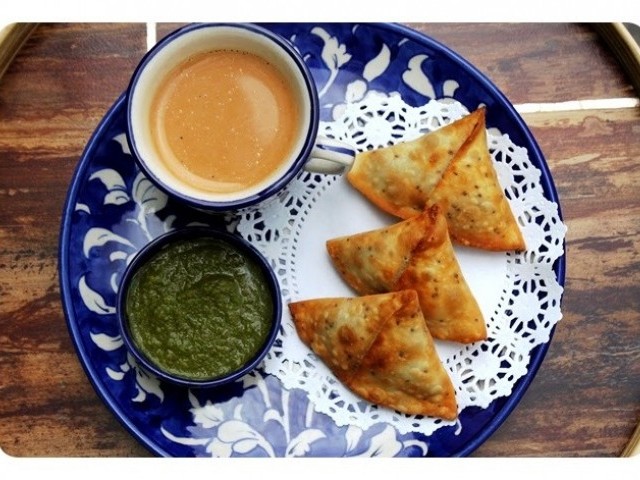 Like the rest of the world, few foods are associated with certain events and seasons and in Pakistan, it is no different. Like Kashmiri Chai, which is an integral part of the food menu during wedding festivities in the winter season, gulab jamuns and ladoos are served to celebrate joyous occasions, samosay and pakoray are served with fiery chutneys when the monsoons open up the heavens above to give us a little reprieve from the hellish summers in Pakistan. Our love for samosas, however, doesn't end with the monsoon season. In fact, samosas take centre stage during the month of fasting – Ramazan. No iftar table is complete without vegetable or minced meat samosay, served with various types of chutneys. While ...
Read Full Post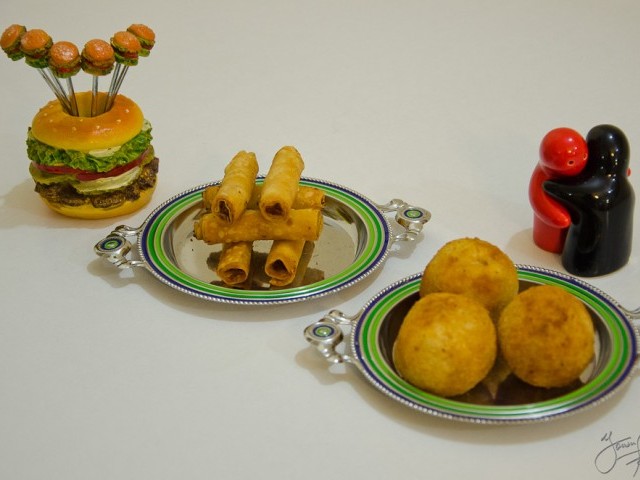 Eidul Fitr, the first of two annual Muslim festivals, is a time to appreciate, share, and be thankful for what Allah has bestowed upon us. It marks the end of the Ramazan and fasting. People cannot wait to say: "Mubarak ho. Chand ho gaya hai! Kal Eid hai!" (Congratulations. The moon has been sighted! It's Eid tomorrow!) Eagerly awaited by adults and children alike, this Eid is also dubbed as the 'meethi Eid' (sweet Eid) as it was a practice of Prophet Muhammad (SAW) to start the Eid day by eating something sweet. For me, Eid is about waking up to enticing aromas wafting from the ...
Read Full Post
Traditional street snacks are a significant part of Pakistani culture. Originating from rural areas, they have also earned popularity in big cities over the years. Not only are they affordable but very delicious too, with a tinge of the typically rural taste. Despite the advent of international fast food chains, the desi roadside snack hawkers continue to run a thriving business; serving eager customers on the streets, at signal stops and outside schools. Most of these snacks are made out of locally grown fruits, vegetables and kernels; thanks to the year round crops of our country. The cooking methods employed use little or no oil ...
Read Full Post