A 19th century backdrop. An alluring dame. A naive Englishman. A thirst for revenge. This sets the premise for the romantic mystery, My Cousin Rachel, which is based on Daphne du Maurier's 1951 novel. Get ready for emotion. For heartbreak. For curling your hands to the edge of seats because this movie has it all. The movie is breathtaking to say the least. It has a strong Gothic style that showcases the callous yet flirtatious leading lady Rachel Ashley (Rachel Weisz). Notting Hill (1999), Changing Lanes (2002) and Venus (2006) famed director and writer, Roger Michell's latest emotional drama adaptation sparkles with intense grief, passion and excitement. Set in the 1830s in Cornwell, England, it is ...
Read Full Post
 "I know this isn't a conventional love story. I know there are all sorts of reasons I shouldn't even be saying what I am. But I love you. I do. I knew it. And I think you might even love me a little bit." – Jojo Moyes, Me Before You A gleaming adaptation of the romance novelist and British journalist Jojo Moyes's best-selling novel of the same name, Me Before You, is an anecdote of an unanticipated relationship. It is about a friendship that unexpectedly unfolds into an unending affection, spreading its wings and altering the existence of two diverse people. ...
Read Full Post
A muttering, foetal Katniss Everdeen confronts us from within the dark underbelly of District 13 in the opening shots of The Hunger Games: Mockingjay Part I catapulting us into an unequivocal new era for The Hunger Games saga. From these first scenes, the tone is set for a grittier exploration into the dirty tactics of war and the casualties suffered by those unwillingly swept up in its path. Set predominantly in the subterranean world of District 13 – once thought to have been annihilated by the Capitol – now the nucleus of Panem rebel activity, Mockingjay Part I is quite literally a world apart from the pageantry and spectacle ...
Read Full Post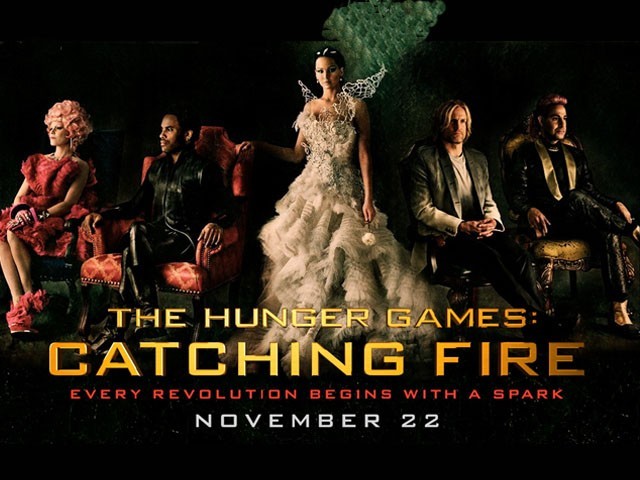 With its dark and powerful plot coupled with an abundance of fantastic performances, Francis Lawrences's Catching Fire is as gripping a watch as its former film. But unlike The Hunger Games, the latest instalment in the franchise based on Suzanne Collins' popular books, portrays a much darker world and leaves no stone unturned to show the horrors people suffer under totalitarian regimes. Catching Fire takes us back to the dark, despairing country of Panem. After winning the 74th edition of the Hunger Games, Katniss Everdeen (Jennifer Lawrence) and Peeta Mellark (Josh Hutcherson) return to their home in District 12, the most suppressed sector of Panem. They are on their ...
Read Full Post