Chapli Kebabs, also known as Peshawari kebabs, belong to the local cuisine of Khyber-Pakhtunkhwa (K-P). 'Chapli' is a Pashto word, which means flat – at least according to the six sources I got from Google – so the word "flat" gives you a hint of how these kebabs are made. The circular shape changes slightly when the outer crust forms upon frying, locking the juices inside, resulting in succulent beef patties. Chapli kebabs are fried on high flame at first, flipped after a minute to cook the other side, locking the juice in. Then they are fried until fully cooked ...
Read Full Post
I love birthdays, whether it's mine (preferred) or anyone else's. I get very excited – the countdown to the day type of excited. I'm basically five-years-old again with my level of excitement, but I figure it is one day of the year that is entirely yours, so enjoy it. Get as much as you can out of it and have fun with family and friends. So in the spirits of birthdays, a friend recently celebrated his 30th – big deal and all of that. It was a great reason to bake something delicious (though one doesn't really need reasons to bake other ...
Read Full Post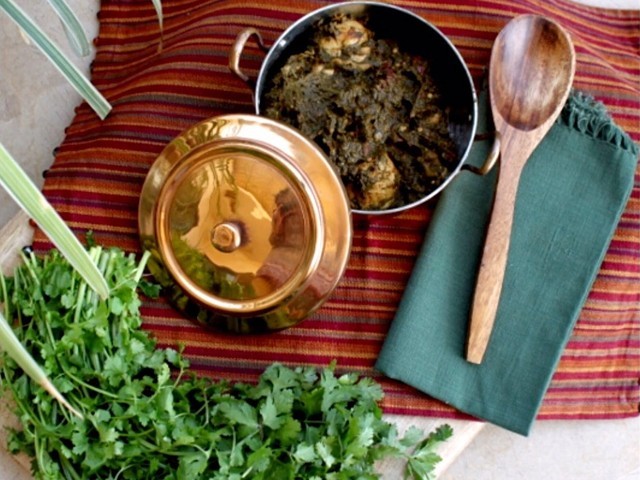 Palak gosht was cooked very frequently in my mother's household during the winter season and for some reason, I never liked what meat did to the spinach. While living in London, I once had Palak chicken at one of the Pakistani restaurants and loved it. Later, I tried my own version at home and have not looked back ever since. My brother, O, who was studying at the University of Warwick during that time, became the guinea pig for my cooking experiments. My palak chicken didn't just get approved by him, but I was also requested to make some for him to take along to ...
Read Full Post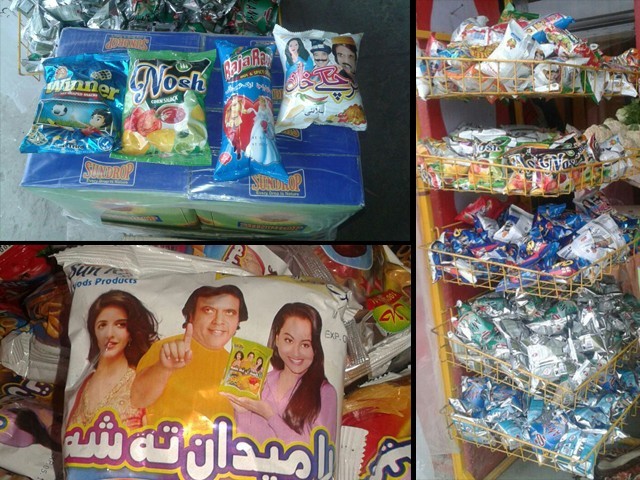 According to the World Food Programme,  "When a person is not getting enough food or not getting the right sort of food, malnutrition is just around the corner" But while trying to define the 'right food', one is instantly made aware of all the 'wrong' food that is being consumed. It's shocking how excessively such low quality and injurious food is multiplying in the local markets and school canteens – devoid of any supervision by the concerned food authorities. The effects of junk food are evident amongst our children who face various forms of ailments. Recently, my nephew was diagnosed with obesity and ...
Read Full Post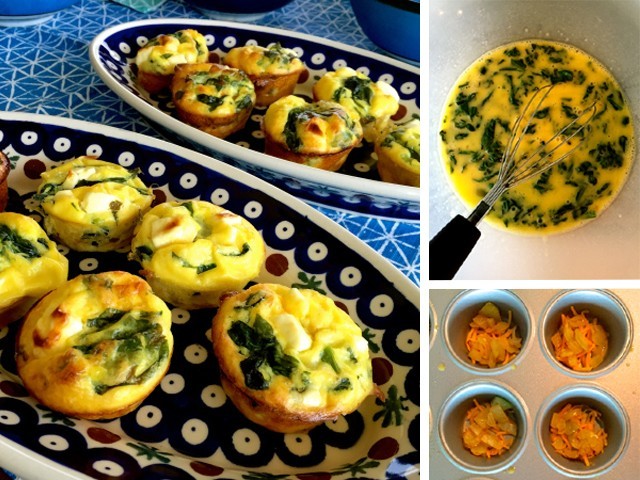 When I was hosting some friends over for an afternoon tea, I had already thought of having scones and a chocolate tart. I needed one more dish! Growing up, it was always important to make sure that there was enough food to feed all your guests and more; always more, than less. Since it wasn't a lunch or dinner, I wanted to have little bits that people could pick on while hanging out. Dips, chips and all of that is the easy part. I needed something else that I could make over the weekend and freeze easily since I would have had to make ...
Read Full Post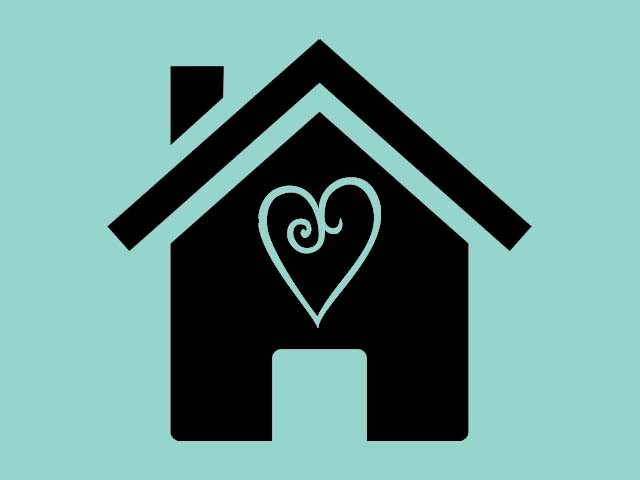 ­­­Kiss all your prior engagements goodbye, Valentine's Day is just around the corner. It has to be celebrated with fanfare as the tales spill over to the next day, being shared on WhatsApp, Facebook, etc. The wives boasting about how their affluent husbands took them for a very romantic, candle-lit dinner to a fancy restaurant becomes the talk of the town. The pictures are uploaded as proof. An open invitation to the green-eyed monster! Reality check please. Valentine's Day (commercial) celebration is with your significant other at a restaurant having an overpriced, banal meal, surrounded by strangers with inquisitive waiters circulating ...
Read Full Post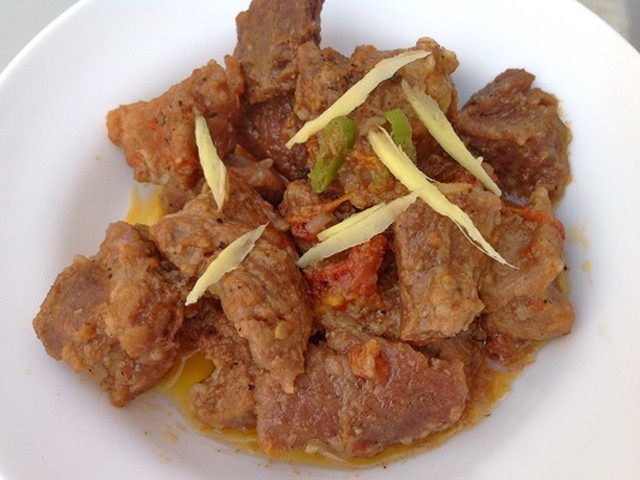 For those who don't know, Peshawar is famous for its Namakmandi. Contradictory to the name, it does not have anything to do with salt but is known for its cuisine, particularly its karhai and tikka. What sets their food apart from the rest is the lack of spices in it, without which they still manage to create scrumptious dishes for their customers. One such dish, their namkeen karhai, is a simple and special one. A few days ago, my family and I decided to visit the Habibi Restaurant located in I-8, Islamabad. They offer some of the most delicious and ...
Read Full Post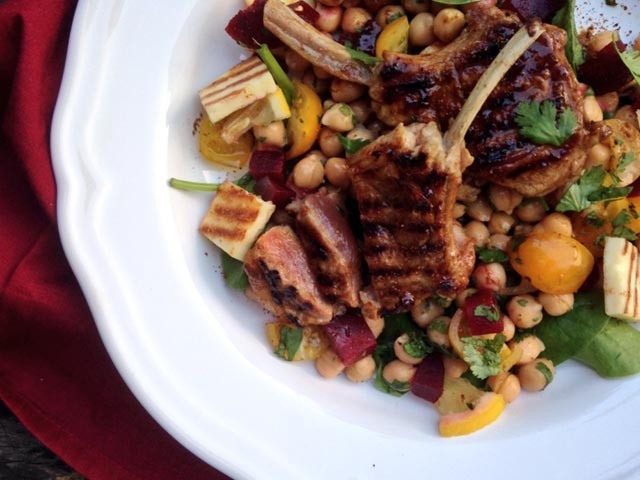 Chickpeas with spice, herbs and lemon are a street snack in Pakistan called chat, with bursts of chat masala, made up of piquant black salt, dried mango powder, cumin, coriander seeds and black pepper; it's a salivating heady mixture that entices all the senses. Topped with lashings of sour tamarind chutney and coriander mint chutney, these are tantalising combinations that speak of a flavour of Pakistan. This salad of mine combines many attributes of my homeland, barbecue lamb is quintessentially Pakistani and I have combined it with an easy chickpea salad based on chat on the streets of Pakistan. I also combine some ...
Read Full Post
Sweltering summers and food-less Ramazans are a rather challenging, patience-testing combination. But not once does it falter the resolve of a believer when it comes to fasting. For people who fast, away from home and, in non-Muslim countries, things are even tougher. The work hours don't change, meaning even when your energy levels are dwindling and your eyes are droopy due to sleep deprivation, you still need to keep on marching. This also means that the expatriate families hardly have time to prepare the elaborate iftar, which we are accustomed to in Pakistan or any other Muslim country. I personally enjoy a ...
Read Full Post