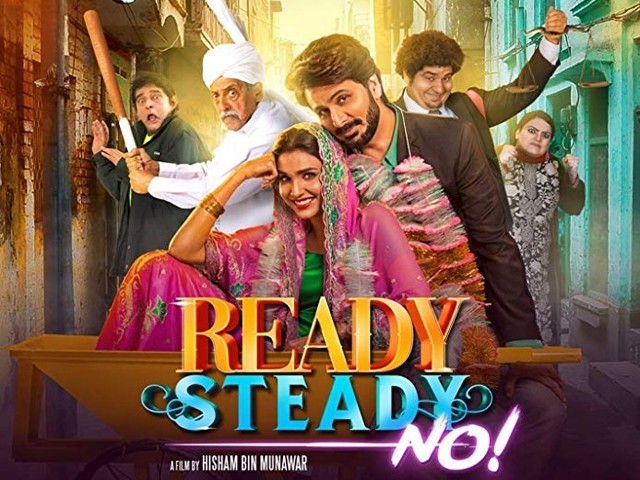 Pakistani filmmakers seem to find romantic comedies coupled with boy and girl running away from their families, quite lucrative at the box office. That's the plot we saw in films like Chhalawa, Wrong No 2, Balu Mahi, and probably will witness in upcoming films like Heer Maan Ja. And guess what, that's exactly what we got in the recent Ready Steady No as well, which is written, produced and directed by Hisham Bin Munawar. The film features Faisal Saif and Amna Ilyas as main leads, with senior television actors such as Salman Shahid, Ismail Tara and Nargis Rasheed being a part of the cast also. The Pakistani film industry desperately ...
Read Full Post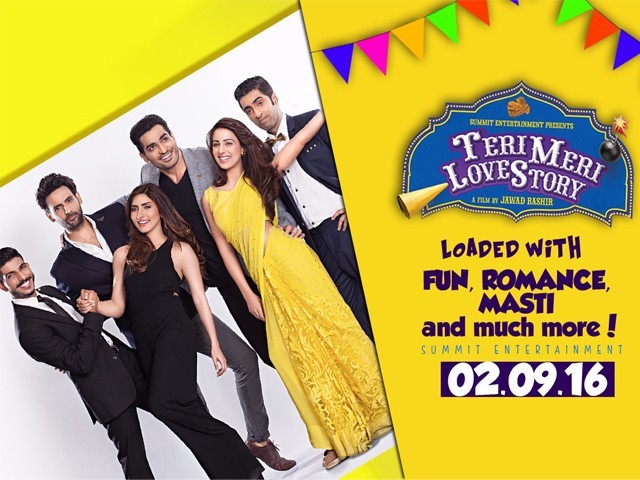 Jawad Bashir has a unique way of incorporating humour into his songs and acts, case in point: Teen Bata Teen from the mid-90s. It took Bashir quite a few years to embark on the route of film production. He made his debut with the horror flick, Maya (2015) and his latest venture is supposed to be an out and out comedy filled with an element of romance. That being said, Teri Meri Love Story is a rom-com featuring Mohib Mirza, Omar Shahzad, Ushna Shah, Uzma Khan, Mohsin Abbas Haider, Salman Shahid, Laila Zuberi and Ahmed Abdul Rehman in pivotal roles. Photo: Farah Fashion The movie starts off with Esha (Ushna Shah), who is head ...
Read Full Post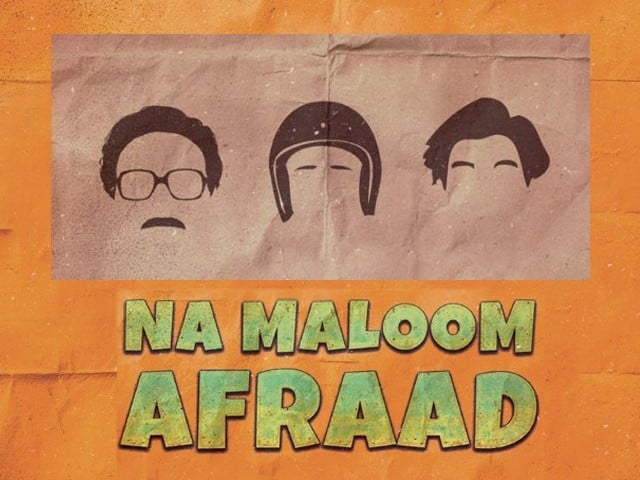 The term "Na maloon afraad", in recent times, has become almost ubiquitous and synonymous with those unknown/anonymous miscreants that are up to no good at all vis-à-vis to any law and order situation in our major cities. However, this time around, it has a comedic spin surrounding it; enter Na Maloom Afraad, the Pakistani feature movie! Suffice to say, the consensus will be unanimously positive and endearing when one will head out to the movie theatres to see this particular motion picture; they will be thoroughly entertained and get their money's worth. It is a pure masala film through and ...
Read Full Post
There has to be something about a movie where a Pakistani audience sits silently in cinemas, where mobile texting and chatting during a movie is the norm otherwise, and watch two lead characters dominate the story in a single location for 83 minutes. Billed as Pakistan's first 'Film Noir', Tamanna is definitely in a league of its own in the context of Pakistani cinema. Prominent film critic Taran Adarsh raised an important point upon release of the film Barfi!, "You don't formulate movies (like Barfi!) targeting its box-office potential or its commercial prospects. You create such films for its passion of cinema." This statement applies to Tamanna as ...
Read Full Post