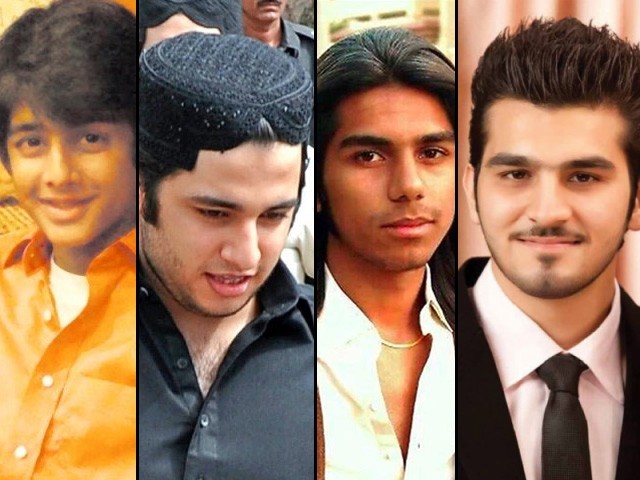 A walk along this city's empty streets is not an easy one. It has become customary to bathe the city streets in blood every day. The time is not far when graveyards will no longer be accommodating. Once known as the city of lights, it is only death, nowadays, that has the last laugh here. In this city, the recent cold-blooded murder of Sulaiman Lashari, a young boy, at the hands of another young boy, Salman Abro, is a horrific shocker. Unfortunately, this incident is not the first of its kind. In the recent past, murders at the hands of youngsters have attracted a lot of ...
Read Full Post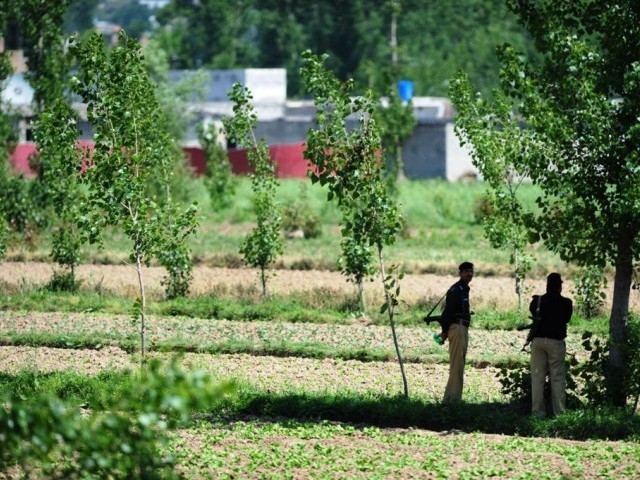 Yesterday was the first death anniversary of Osama bin Laden. Pakistanis assumed the role of victims following his killing due to the unprecedented incursion launched by foreign troops on our soil. But what remains a matter of concern is the knowledge that we were host to the world's most wanted person. The incident jolted the world, but Pakistan in particular, because it added yet another feather to the capful of bad impressions Pakistan leaves on the world community. A judicial commission was formed to determine if negligence led to the national embarrassment. A year later, the commission has not finalised anything ...
Read Full Post
In 2001, just after the US invasion in Afghanistan, a tribal journalist from Mohmand Agency was captured near Kandahar along with another Pakistani and a French journalist. All three were taken into captivity by the Afghan Taliban on suspicion of being American spies. As their case went before the Taliban court, the tribal journalist found himself with an unexpected advantage; he was the only one who could understand both English, Urdu and Pushto. Thus, he entered into the unlikeliest contract of all; working as a paid translator for the Taliban while in captivity. At the end of the three months ...
Read Full Post
Pakistani journalists have been allowed to carry guns to protect themselves. This brilliant solution has been offered by none other than Interior Minister Rehman Malik who has, in the past, offered many such pearls of wisdom, particularly over the unabated spate of target killings in Karachi. There is evidence enough that journalism is one of the most dangerous professions in Pakistan. In a recent statement, the Committee to Protect Journalists has ranked Pakistan the tenth most dangerous place in the world for journalists to work and, according to the International Federation of Journalists, five journalists have died in Pakistan in ...
Read Full Post
The first television image shows a telegenic journalist confidently looking the camera in the eye, the second, a battered swollen lifeless visage. His distraught wife Anita says: "My handsome husband! Just look what they have made of him…" An agitated online reader comments: "Some say Tehreek-e-Taliban Pakistan killed him! Others shout security establishment killed him! One question: what is the difference between the two?" Bright, well-read and a journalist in the true sense of the word, Saleem focused on stories linked to ethnic and sectarian terrorism. Years of reporting on al Qaeda and other terror organisations based in Pakistan had convinced Saleem ...
Read Full Post
Salman Taseer's first birthday since his assassination, unsurprisingly brought back memories of a very dark day. Still ensnared in those thoughts, that quiet day turned on its head when news of the kidnapped journalist, Saleem Shahzad's killing broke out. The investigative reporter was tortured and killed brutally. The feelings I felt put a sense of déjà vu in my conscience. Anger, disgust, fear and sadness all made their simultaneous entries into my mind, but felt strangely familiar. Soon I realised that these feelings actually hadn't just entered my head, they were already there. I was already feeling all these emotions ...
Read Full Post