With an entire nation watching him and scrutinising every decision, one of the first hurdles that Misbahul Haq had to navigate was whether or not he could put together an impressive T20 squad for the Pakistan-Sri Lanka series. Unfortunately, it seems like he has tripped at the very first barrier. After even a cursory look at the 16-man squad, the first thing that cropped in my mind was, where are the youngsters? It boggles the mind that when Pakistan is playing a weak Sri Lanka side, that too in front of a home crowd, why has Misbah opted for such a ...
Read Full Post
Wednesday marked the end of Pakistan's World Cup campaign. England held their nerve to trounce both India and New Zealand, making Pakistan's progression to the semi-finals virtually impossible. Even if Pakistan manage to defeat Bangladesh, their poor run rate will make it very difficult for them to qualify for the next round of the World Cup. As usual, Pakistan's campaign was filled with plenty of emotions, highs and lows, elation and disappointment. But now, as Pakistan teeter on the brink of elimination, now is the time to reflect on our team and ascertain what needs to change. Many are saying ...
Read Full Post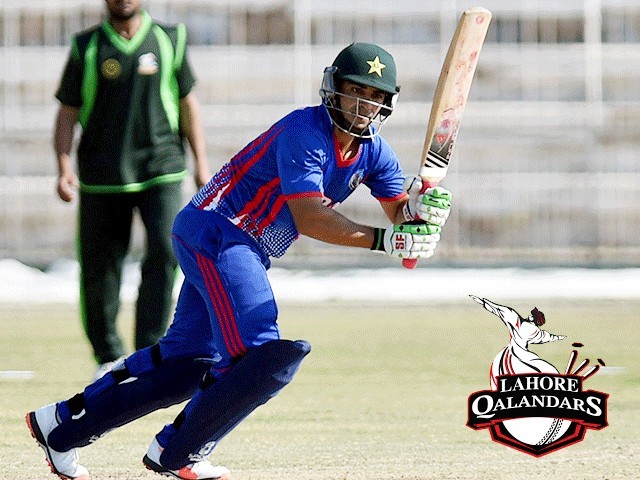 Pakistan Super League (PSL)'s credibility took a massive hit when the spot-fixing scandal involving Sharjeel Khan and Khalid Latif broke out in season two. According to Salman Butt, he was being considered for the West Indies tour following that PSL season, but the spot-fixing scandal forced the Pakistan Cricket Board (PCB) to reconsider their decision and exclude Butt from their plans to avoid any controversy. With Butt replacing Muhammad Hafeez in the Lahore Qalandars' squad, many people have raised apprehensions about the 2010 spot-fixing scandal's ringleader's inclusion. Some of the arguments made against his inclusion range from setting a wrong ...
Read Full Post
As another game on this tour of South Africa passes by, another series has been lost by Pakistan, this time exactly where it hurts – the T20 format. The most frustrating part about this tour is that Pakistan has been competitive throughout the series; it was just at the key moments that Pakistan ended up losing the game. The second T20 against South Africa is the perfect illustration of this. Initially, our bowling was decent; all the bowlers bowled relatively well, besides Usman Shinwari. On a pitch where slower balls were required, Shinwari conversely tried to increase his pace with every delivery. ...
Read Full Post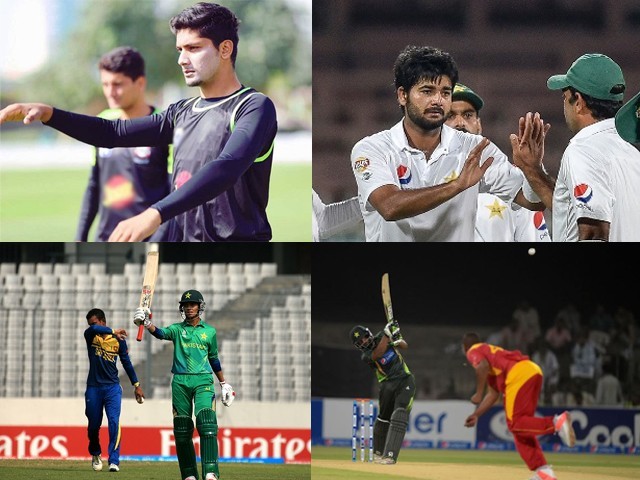 I was always envious of the Indian Premier League (IPL); I loved the fact that it projected young Indian talent to the world, and I wanted something similar for Pakistan. Enters Pakistan Super League (PSL). However, while PSL has brought numerous young talent, I also feel that throughout the three seasons thus far, many talented cricketers have been left out. In this blog, I focus on the top six talents PSL teams should pick in the upcoming draft, and why I believe they would be a good fit for the team. Saif Badar A product of the Under-19 (U19) system, Badar, so far in his ...
Read Full Post
There is no denying that Pakistan had a dismal Asia Cup this year. Barring the one-sided victory over Hong Kong, it was clear that this current Pakistan team has many flaws. But could those flaws be rectified with the inclusion of Mohammad Hafeez in every format? Is it time to recall the 'professor' into the team permanently? Hafeez was initially left out of the Pakistan Test squad for the series against Australia. However, the decision was quickly reversed by Chief Selector Inzamamul Haq, and it proved to be correct, as Hafeez went on to score a century very quickly; his ...
Read Full Post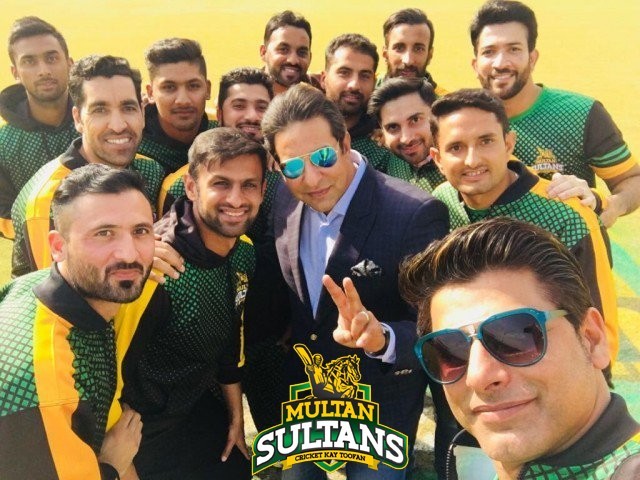 Pakistan Super League's (PSL) third season kicks off tonight. The cricketing fraternity in Pakistan and the UAE is buzzing and cricket fever is at its pinnacle. During the past two seasons, we saw five teams battling out for the title. Islamabad United was crowned champions in the inaugural edition of PSL, while last year it was Peshawar Zalmi who lifted the trophy in Lahore. This time, there is an addition of a sixth franchise, Multan Sultans. This addition will not only boost the value of PSL as a brand in the sporting world but will also give more opportunity to local ...
Read Full Post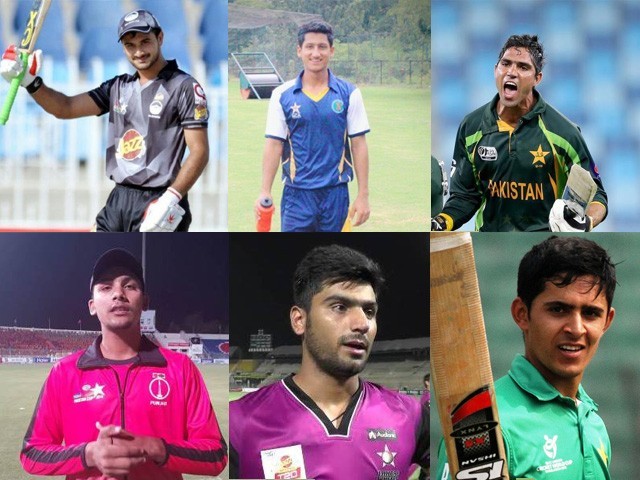 It is that time of year again, the National T20 Cup. Every year, the tournament generally produces a few potential future international cricketers. Past names include Mukhtar Ahmed, Nauman Anwar, Raza Hasan and Haris Sohail. And I'm relatively sure that this tournament will discover a few too. As the national T20 commences, I look at the top 10 players to watch out for during the tournament: 1. Sahibzada Farhan Born in Charsadda, Sahibzada's breakout tournament was in early 2016 where he was called in as a late replacement for Azhar Ali. Throughout the tournament, he put up consistent scores, however, it ...
Read Full Post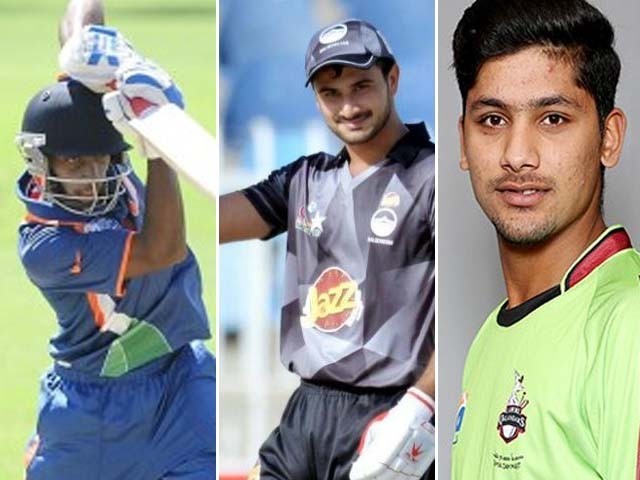 Pakistan Cup is organised as the country's premier List A tournament where only the best domestic performers compete in five teams to prove their ability and plead their case for a national call-up. Last year's Pakistan Cup highlighted the likes of Fakhar Zaman, Shadab Khan and Fahim Ashraf, all of whom are currently part of Pakistan's squad for the ICC Champions Trophy. The Pakistan Cup is being established as the pipeline for players to be fast-tracked to List A and national sides, and like last year, we did witness some performers and performances that would boost Pakistan's confidence with ...
Read Full Post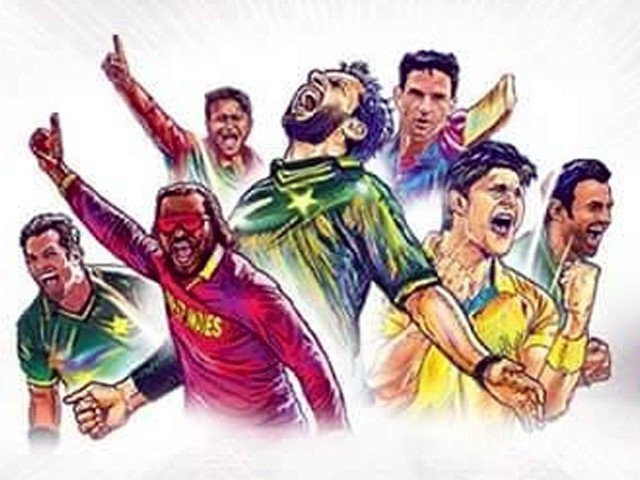 I am a freelance journalist based in England. Growing up as a British Pakistani, cricket was always around me, and it still is till this day. If I'm not playing the sport, I'm watching it. If I'm not watching the sport, I'm writing about it. I have a passion for cricket, and a passion for writing, therefore the obvious role for me was to be a sports journalist. Being a British Pakistani, it's tough to stay connected to your roots, but through cricket I've found that connection. In February 2016, I travelled to Dubai to cover the Pakistan Super League (PSL), ...
Read Full Post