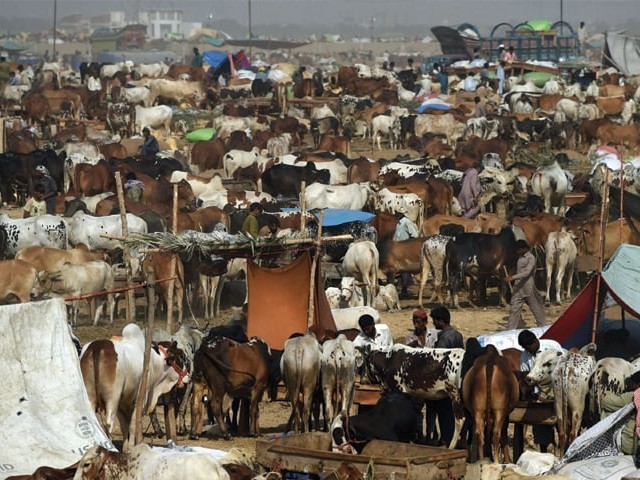 I am an Eidul Azha enthusiast. When I was a child, the moment the Zil Hajj moon would be seen, my excitement for having sacrificial animals in my courtyard would escalate. My father always made sure to buy animals in the first few days of Zil Hajj. He often said, "I buy animals in advance for Khurram as I cannot see his sad face." In the year 1989, my father had to leave for the US for his open-heart surgery two weeks before Eidul Azha. A few days before his departure for this life threatening surgery, he took me to the cattle market to ...
Read Full Post
Eidul Azha, also known as the feast of sacrifice, is an Islamic festival commemorating the willingness of Prophet Ibrahim (pbuh) to follow Allah's command to sacrifice his son Hazrat Ismail (AS). Muslims around the world celebrate Eidul Azha in full fervour as it is considered one of the most important religious events on the Muslim calendar. A cow, sheep or goat is typically slaughtered during the celebrations as a symbol of Prophet Ibrahim's (pbuh) sacrifice. Just like each year, staggering sums will be spent on sacrificial animals this time around as well. A memory that stands clear in my head even now is from the ...
Read Full Post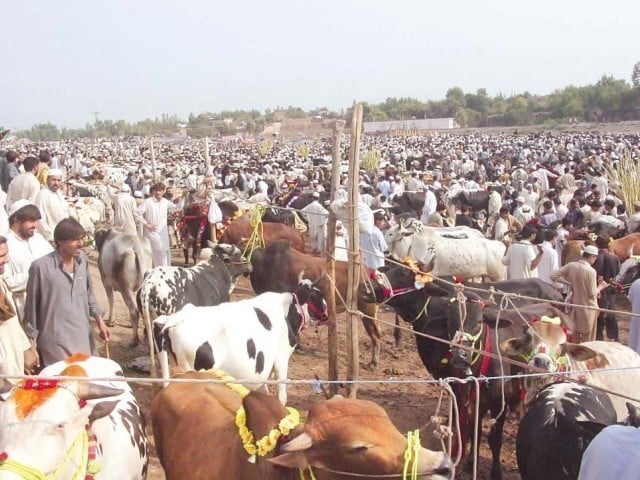 Eidul Azha is probably one of our most anticipated holidays in the yearly calendar. Depending on one's inclination, people normally plan for this religious duty months in advance. Its popularity is also due to the high level of interest that children take in the festivities and it would not be incorrect to say that it is more of children's Eid than ours. Personally, I am not inclined towards it – I guess the sight of animal blood, urine and faeces all over our cityscape is not very appealing to me and we have our efficient government to thank for this. We have had roughly 69 Eids ...
Read Full Post
"Abba, when are we going to get our goat? It's so close to Eid now." Majeed's three children excitedly ran up to him as soon as he stepped into the house. Over the past two weeks, their insistence for a qurbani (sacrifice) animal had gained momentum.  "Yes, we'll get it soon enough. Let me catch my breath first." Majeed replied as he slumped into the sofa in the simply furnished family room. "But Abba, it's getting very late," Sameer, his 14-year-old son sat at his feet. "My friend Amjad was telling me that the animals are getting very expensive." "Yes, my friend Gul was saying the same thing," added ...
Read Full Post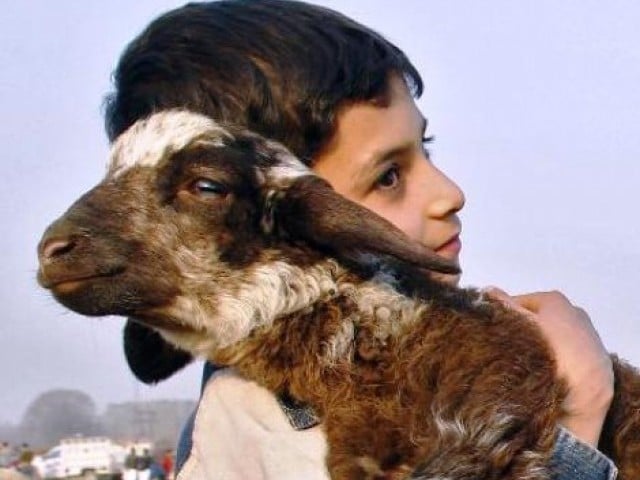 Disclaimer: Graphic images below It's that time of the year again, and what can I say that I haven't already lain down in my first blog post: Please don't kill my goat But if there is anything that I am, it is persistent. So without further ado, here is a list of even more gripes I have with bakra Eid and the way it is conducted. 1. Many animals that are slaughtered on Eid tend to be murdered by amateur butchers that crop up all over Pakistan hoping to make a quick buck by running a knife any which way through the millions ...
Read Full Post
There were days when almost all the billboards on the roadside had either hair shampoo, mobile phones or their packages displayed all over the city. The trend has changed, however, and only one item rules the billboards of Karachi these days. They are young, they are attractive and they are a dream come true. No, I'm not talking about the models and various lawn ads; I'm talking about the cattle farm ads featuring fierce, fat and fine-looking cows and goats for Eid. We are masters at integrating the latest marketing techniques and technologies with religious rituals and making profit there too. ...
Read Full Post