Pakistan is going through an extremely difficult phase concerning its current security situation. In my opinion, what is worrying about this scenario is that the numerous terrorists recently captured by law enforcement agencies are highly qualified individuals and are a part of the country's prestigious academic institutions. Whenever we hear of students involved in terrorism plots and acts, our politicians and government, instead of finding the reason behind students committing terrorist attacks, start blaming the curriculum of educational institutions. Personally, I feel that our curriculum is perfectly fine. It may be out-dated and may lack discussions about recent scientific issues, but it surely does not glorify terrorists or terrorism. ...
Read Full Post
Last week a special military court approved the execution of MBA graduate, small business owner turned killer Saad Aziz who pled guilty last April after gunning down prominent rights activist Sabeen Mahmud. In the aftermath of the horrific Peshawar school attack in December 2014, military intervention into Pakistan's ineffective civilian criminal justice system was deemed necessary. Since then, terrorism cases, like the case of Saad Aziz, fall under the purview of special military courts, which were instituted in January 2015 as a temporary fix with a two-year expiry period. As of this month, the two-year trial period of special military courts ...
Read Full Post
A recent poll done by BBC World Service, found that people are more likely than ever to identify as 'global citizens'. According to Globescan, which conducted the poll and interviewed more than 20,000 people, over 56 per cent of Pakistanis identify as global citizens. While 27 per cent identify as Pakistanis first, and 43 per cent say their religion comes before their nationality. Is the nation failing its citizens or has globalisation made borders so meaningless that people need new political orders to anchor them? Or is it just stating the obvious; Muslims are always Muslims first, nationals second? The caliphates ...
Read Full Post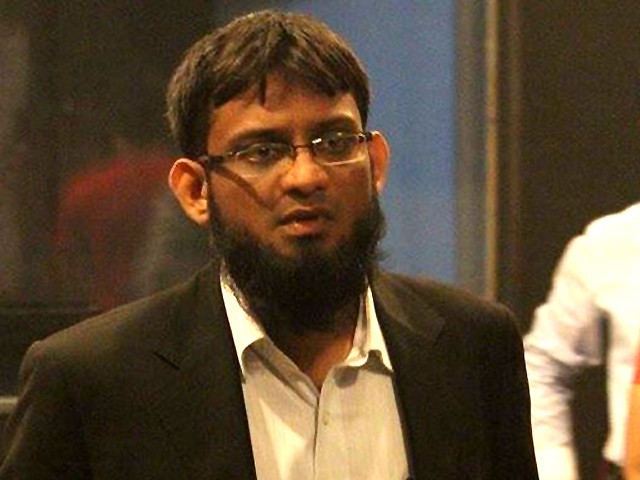 Shocking headlines flashed across several news channels on Wednesday, regarding the arrest of a lecturer named Owais Raheel from Shaheed Zulfikar Ali Bhutto Institute of Science and Technology (SZABIST). Owais Raheel holds a BE from NED University of Engineering and Technology and an MBA from the Institute of Business Administration (IBA). The news clip on the Geo News website read, "Another highly educated terror suspect arrested in Karachi's Clifton". Samaa TV reported, "Karachi professor booked for terror-ties". ARY News read, "IBA graduate-turned-terrorist arrested in Karachi." The Counter Terrorism Department (CTD) has arrested Owais Raheel under section 11EEEE (1) of the Anti-Terrorism Act, which will investigate charges against him for at least three months and ...
Read Full Post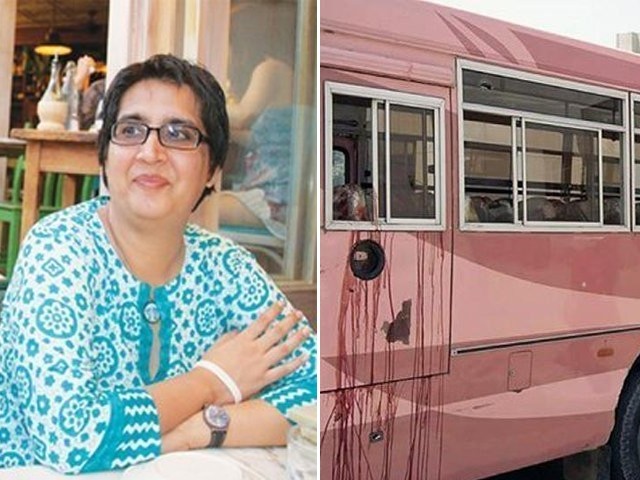 I went to school with Saad Aziz. For two years in Lyceum, from 2005 to 2007, I considered him a friend of mine. A shy, lanky young boy always seen with a bag strapped on one of his shoulders – he always looked like he was headed somewhere but had nowhere to be. We lost touch after school. I had forgotten all about him till I was presented with a jolting reminder on May 22nd. When the news broke of him being the alleged mastermind behind one of the terrorist attacks, my initial reaction was one of denial. The story did seem implausible ...
Read Full Post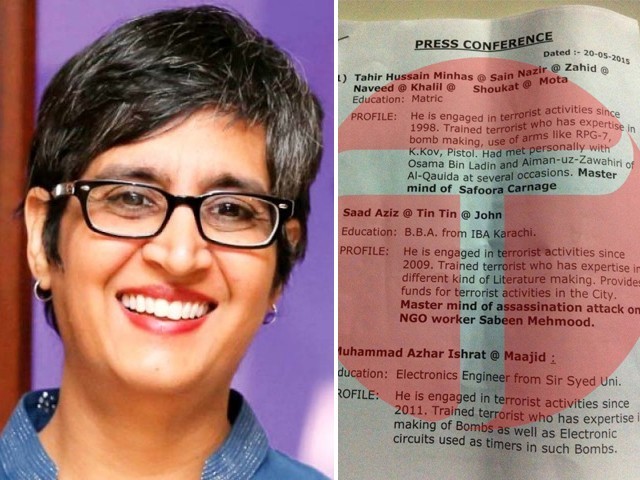 "Curiosity killed the cat, but for a while I was the suspect."- Steven Wright The chief minister revealed his name as he was arrested as a suspect. Free and fair media pulled out his photographs and life details from social media and the news spread like wild fire. Today, he is the poster child for a new debate and sad reality; the well-educated radicalised extremist. In present day Pakistan, peace and calm refers to the short uneasy intervals between the continual series of horrific terrorist attacks. Uneasy because each incident emphasises our vulnerabilities, dramatically plays out our insecurities and triggers many ...
Read Full Post